A high school teacher amazes everyone with an epic dance battle with a student during a break.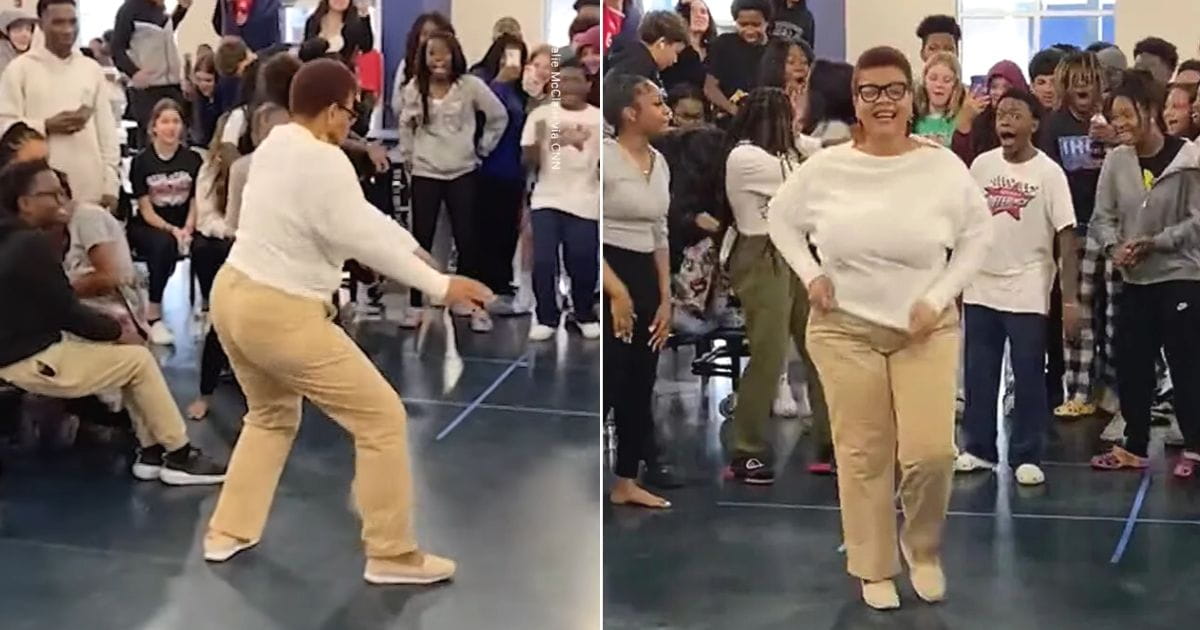 Yolanda Turner teaches at Sumner High School, St Louis, Missouri. On Dec, 22, she took to the cafeteria dance floor in a dance battle against her former student 8th grader O'Rian. The video of the dance with the teacher showing off her dancing skills has since gone viral.
"The students were playing games. They were, you know, eating and enjoying their break time, and they decided to tap me in, to call me out," Turner says.
The students were in for a great surprise and were awestruck when their teacher got down to the dance floor and broke into a performance they have never expected to see, as she makes her body move fluidly, amidst the cheers.
"It caught me like completely by surprise — I was in shock, I had to regroup myself like I didn't know that that was going to happen."O'Rian, 13, said after witnessing the jaw-dropping performance of her former teacher.
Turner said that Ryan had been her student in the past. But we're always interacting on some level. "He's either coming to my room or, you know, wanting to help. We're musically inclined. We sing we dance. If you see him, you're gonna see him dancing."
Turner, who has been associated with music and dancing her whole life says that it was nothing new to her. She has also taught at performing arts schools and DJ's as a hobby. She said that the moment was unplanned, but she's happy she was able to spread so much joy.