The inmates at a South Florida prison lifted their voices up to the Lord singing 'Lean On Me' with Kirk Franklin and Maverick City Music.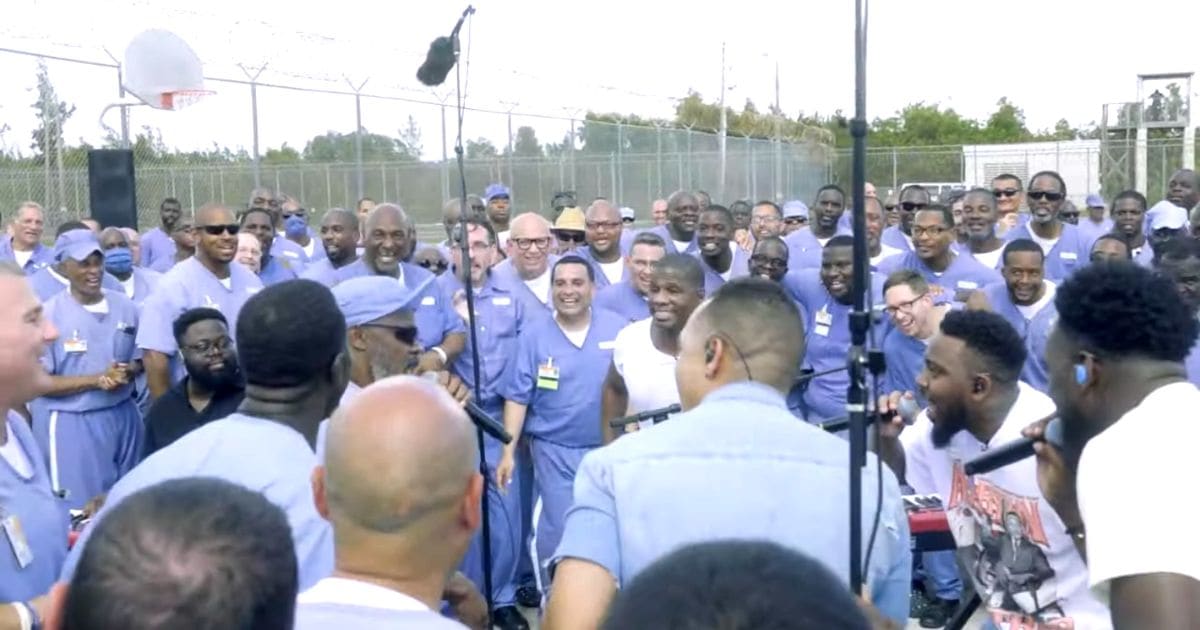 16 Grammy award-winner Kirk Franklin, is no new name in gospel music. He is a choir director, gospel singer, songwriter, and author and is best known for leading gospel choirs such as The Family, One Nation Crew (1NC), and many more.
Maverick City Music is a worship music collective and record label that was founded by Tony Brown and Jonathan Jay who are from Atlanta. Together with Kirk Franklin, they are bringing Jesus to inmates as they sing 'Lean On Me.'
Sometimes in our lives
We all have pain
We all have sorrow

But if we are wise
We know that there's always tomorrow
The artists say that "the heart behind this project [God Behind Bars] is to not only expand the idea of what the Kingdom of God looks like but to also share and spread music and a message that taps into an inspirational and unfiltered love for all people."
Lean on me
When you're not strong
And I'll be your friend
I'll help you carry on…
Maverick City CEO Tony Brown says, "Most Christians come to the jail to bring Jesus; we're here to discover something about Him we haven't seen," says Maverick City CEO Tony Brown. Worship along with the unique grouping and see how He reveals Himself to you!