It was a sight to behold to see 260 inmates singing at the top of their lungs, 'How He loves us.'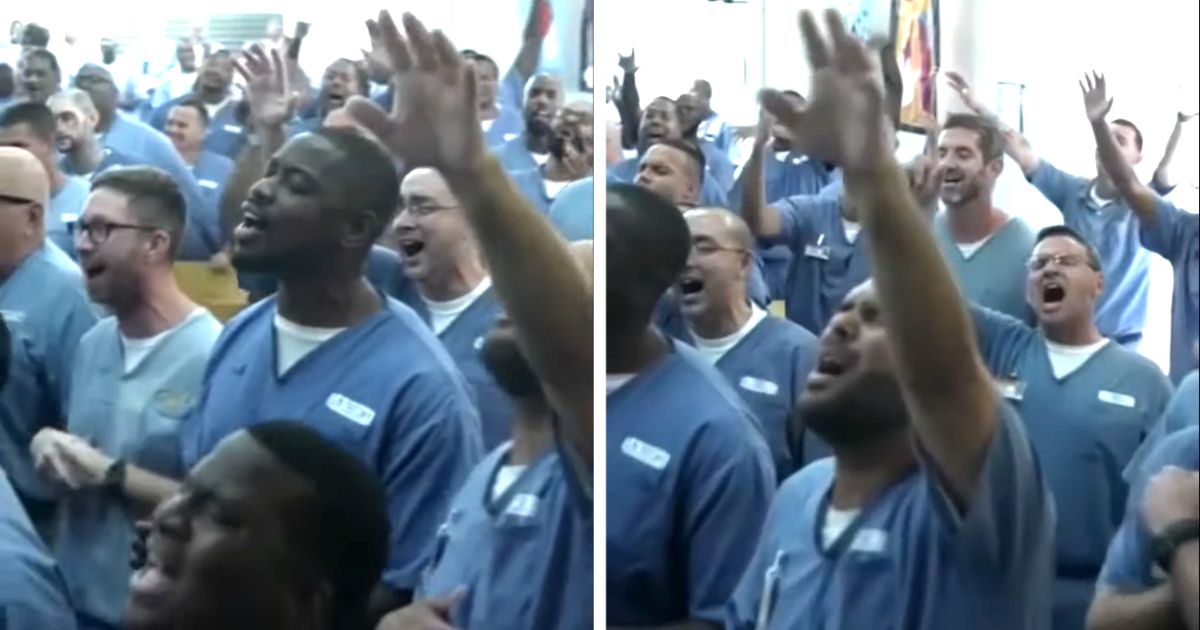 Inmates at the Maximum Security Prison of Florida State are now creating a buzz online. The video of these men worshipping God now has more than 150K likes and 4,000 comments. Talk about going viral!
It was a moving, powerful moment as these men boldly declared God's love for them through singing. Each was in his element, passionately worshipping Him. With their hands raised, everyone felt the depth of His love for them.
The NGO, God Behind Bars, shared this video clip on Instagram. They wrote, "The sound shook the grounds throughout the prison. Two hundred sixty incarcerated men [were] worshipping so loud that the other 1,600 men who don't come to church could hear the words, "God loves them."
It also stated that "God is moving in this Florida prison." They also cited that "hundreds have gotten saved at this prison." Things are certainly looking rosy for the prison department.
Seeing prisoners passionately worshipping God and giving their lives to Him is indeed a miracle! They may be behind bars, but they were liberated genuinely when they welcomed Jesus in their hearts.
"So if the Son sets you free, you will be free indeed." John 8:36