Sounds Like Reign performs a moving rendition of the Christian song, 'Is He Worthy?'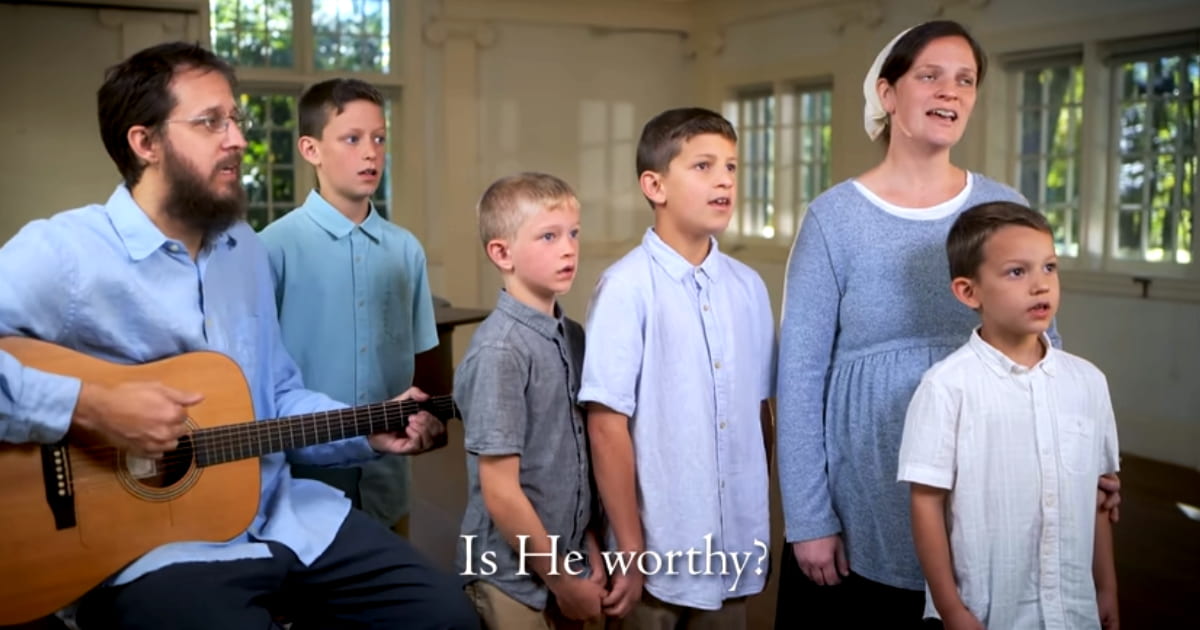 Brackin and Lindsay Kirkland are the husband-wife duo behind 'Sounds Like Reign' and today along with their children they sing this beautiful worship song.
Sounds Like Reign is a popular YouTube channel that has been entertaining Christians with its melodious take on various Christian songs.
The song is based on Biblical scripture from Revelation 4:11, "You are worthy, our Lord and God, to receive glory and honor and power, for you created all things, and by your will, they were created and have their being."
Do you feel the world is broken? (We do)
Do you feel the shadows deepen? (We do)
But do you know that all the dark won't stop the light from getting through? (We do)
Do you wish that you could see it all made new? (We do)
Today as this beautiful family comes together to sing to the Lord we are reminded of the verse in the Bible "But as for me and my house, we will serve the Lord" (Josh. 24:15, NKJV).