As the holiday season approaches, it's the perfect time to start thinking about all of the classic Christmas songs that bring us joy and put us in the holiday spirit. One song that has stood the test of time and continues to be a fan favorite is "It Came Upon a Midnight Clear." This beloved hymn tells the story of the angels who appeared on the night that Christ was born, and the peace and goodwill they brought to the world.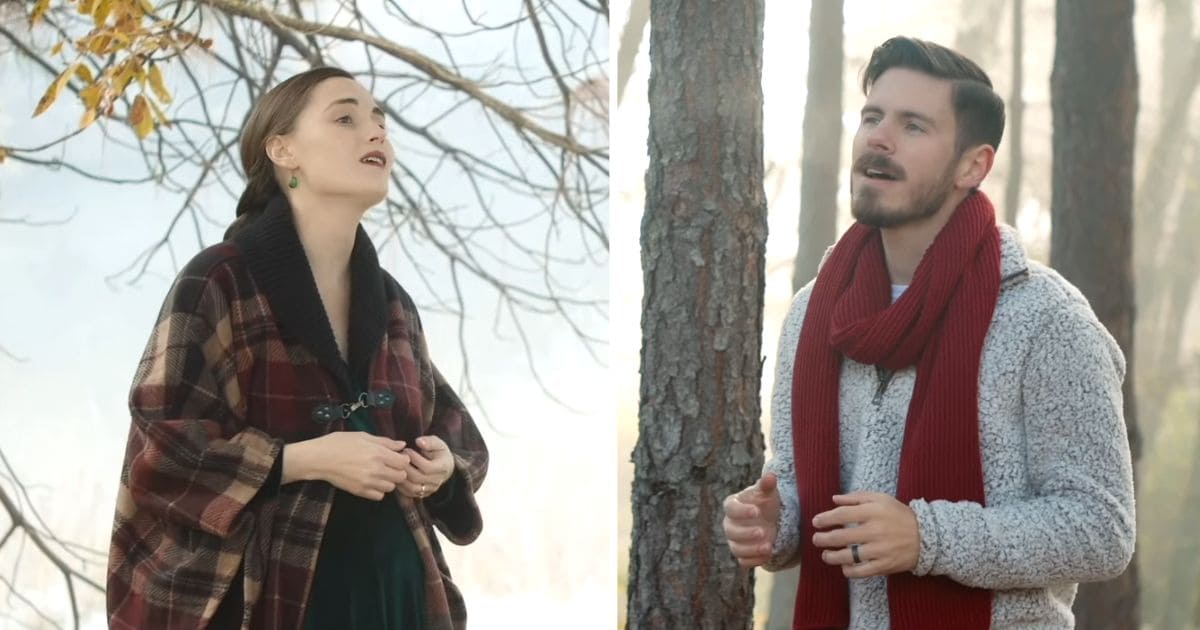 The Hound & The Fox, a husband and wife duo from Oregon, have put their own unique spin on this classic Christmas song with their beautiful duet rendition. With their passion for music and love for creating and sharing their own original pieces, it's no surprise that this cover is so special. The couple's folk sound and creative instrumental abilities bring a new level of magic to the song, making it a must-listen for anyone looking to get into the holiday spirit.
But it's not just the music that makes this performance so special. The accompanying video features a snowy landscape, making it the perfect visual accompaniment to the song. It's clear that The Hound & The Fox put a lot of thought and care into the visuals and stories that go along with their music, and it truly shows in this performance.
So, as we approach the most wonderful time of the year, take a moment to sit back, relax, and enjoy this beautiful rendition of "It Came Upon a Midnight Clear" by The Hound & The Fox. Let the peaceful and magical sound transport you back to that holy night, and allow yourself to be filled with the same peace and goodwill that the angels brought to the world. Whether you're a fan of the original hymn or just looking for a new holiday favorite, this is definitely a song you won't want to miss.