As America is getting ready to go to the polls soon, "Jesus 2020" yard signs are cropping up all across the nation as a declaration that Jesus is the only answer to the cry of this great country.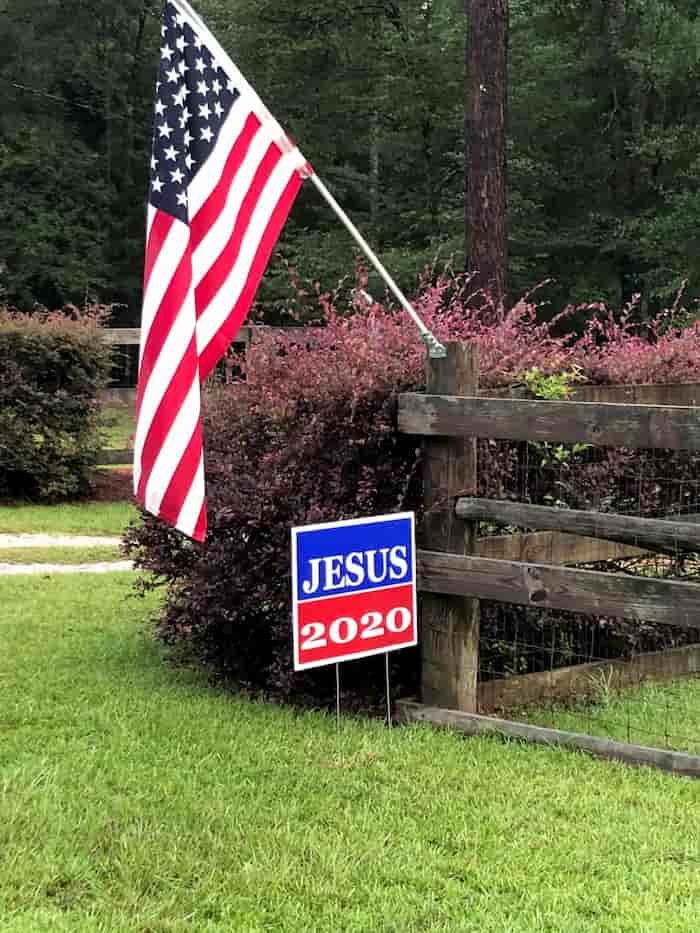 With election day approaching, people are bitterly divided over whom to vote for, but this is also the time when people are sharing Jesus with others.
Jesus 2020
In Alabama, Sampey Memorial Baptist Church started a campaign "to have a JESUS 2020 sign in every yard across America." The church believes that "our country needs Jesus."
Joyce Hubbard, a co-organizer of Jesus 2020, said "People need Jesus with everything that's going on. He's the only one that we can count on, the one that keeps His promises. He's already the winner."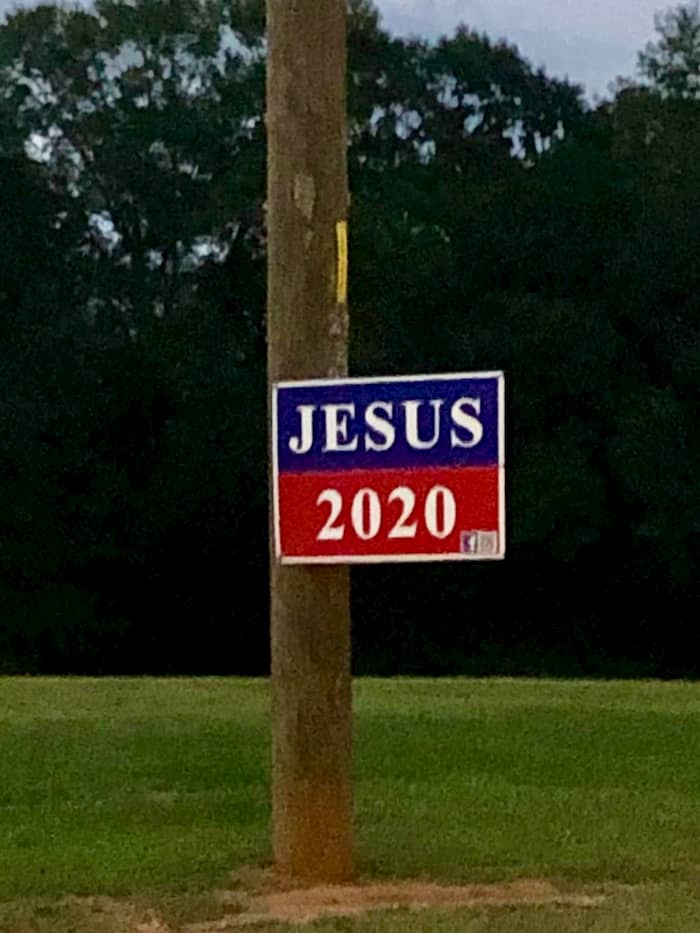 Apparently, Joyce and her friend, Martha Sikes wanted to ignite hope in the midst of the challenges going on in the world. So, both decided to have the JESUS 2020 campaign. "If everyone would just focus on Jesus right now, everything would just fall into place and we wouldn't have the problems we have," Joyce said. "He's the only way."
They both belong to small churches but that doesn't matter to their campaign, "We don't have to be some megachurch. All it takes is a spark and we want to set fires everywhere," she added. "We want Jesus's name out there."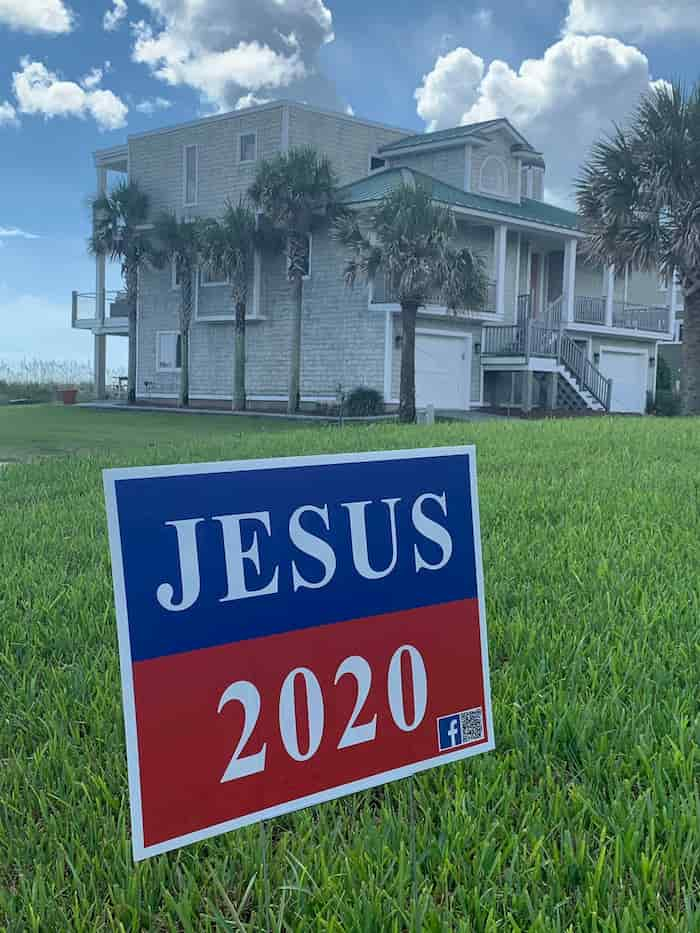 As a result, thousands from all over the country have been ordering the signs. And till no 5,000 signs have shipped out to California, New York, Ohio, Pennsylvania, Texas, and other states. Joyce added, "It's been awesome! It's uplifted people so much. People are just looking for something to cling onto. Not the signs itself, but just Jesus. I mean that's what we need."
What a great way to start the election campaign by proclaiming the name of Jesus all across the country. We don't know what the election result will be, but there is going to be a great harvest of souls in our country for sure.