Seth Yoder sings a stunning a cappella rendition of the Christian hymn 'Just as I am.'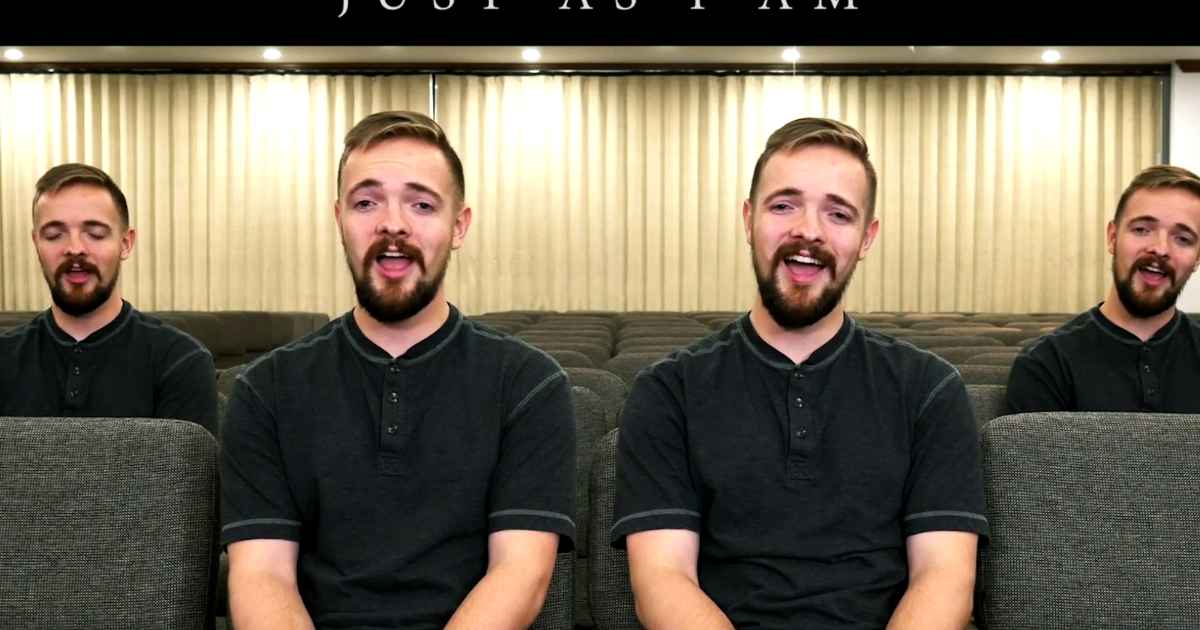 Seth Yoder is a talented a cappella singer and today he is performing all four male parts of 'Just as I am.'
His official YouTube channel says, "I'm foremost a Christ-follower, so I believe that my ability in music is a passion and gift given to me from God. That means I will use it for His glory. This channel is one outlet for me to harness this musical passion."
'Just as I Am' was written by Charlotte Elliott in 1835, this song became an altar call song in the Billy Graham crusades in the latter half of the twentieth century.
Just as I am, without one plea,
But that Thy blood was shed for me,
And that Thou bid'st me come to Thee,
O Lamb of God, I come! I come!
Billy Graham used the title of the hymn as the title of his 1997 book – Just as I Am: The Autobiography of Billy Graham.
Just as I am, and waiting not
To rid my soul of one dark blot;
To Thee whose blood can cleanse each spot,
O Lamb of God, I come, I come!
Jesus gave His life and His precious blood to reconcile us from sin if we believe in Him. "But if we walk in the light, as he is in the light, we have fellowship with one another, and the blood of Jesus his Son cleanses us from all sin." 1 John 1:7.