With all the chaos and uncertainty in the country today this video is certainly what you need to see today.
It's about a Golden Retriever who is basking in a field of flowers as his owner plays 'Here Comes The Sun' on a Kalimba.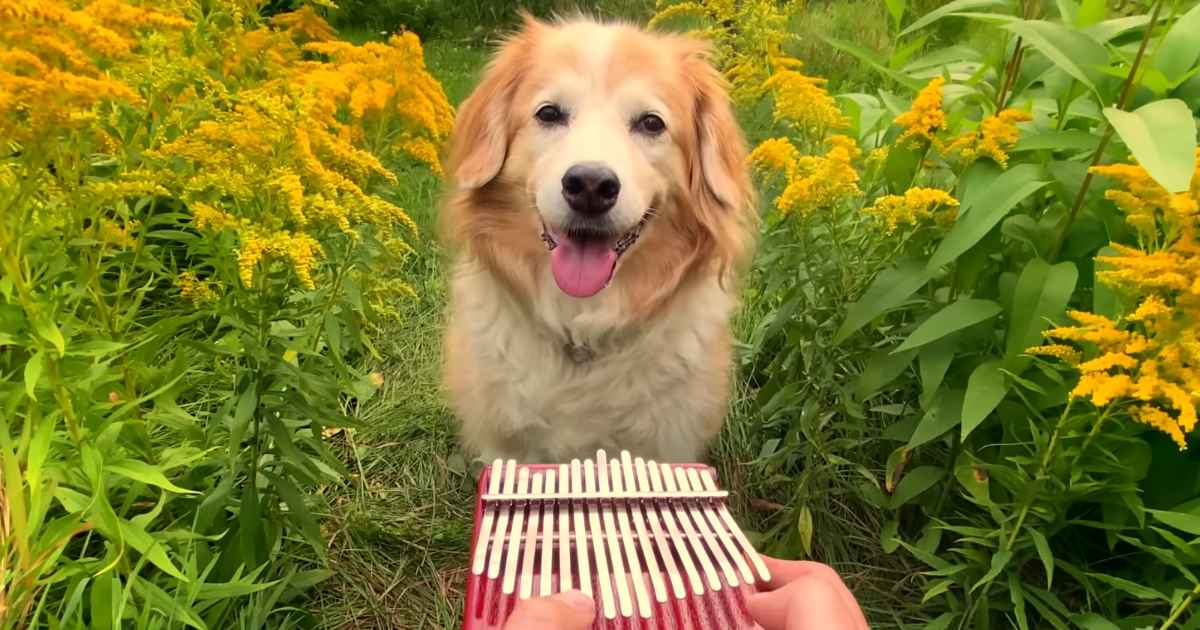 The iconic song by "The Beatles" rose to the heights of popularity during the 70's and is from their 1969 album Abbey Road. George Harrison wrote this best-known composition of his for the Beatles at Eric Clapton's house, where he played truant for the day to avoid going for a Beatles meeting.
Like a Here comes the sun, do, dun, do, do
Here comes the sun, and I say
It's all right
The words speak of relief at the arrival of spring and also the relief George felt from the band's business affairs. It's the most-streamed Beatles song on Spotify globally, with over 350 million plays as of Sept 2019.
Little darling, it's been a long cold lonely winter
Little darling, it feels like years since it's been here
We all need some relief from all that we are going through and this video is the perfect one to provide us that today.