Karla Taylor-Bauman had spent 21 days in a coma and most of her body parts had started shutting down after she had contracted the coronavirus.
But she still managed to beat the odds and survived the ordeal in an unbelievable story.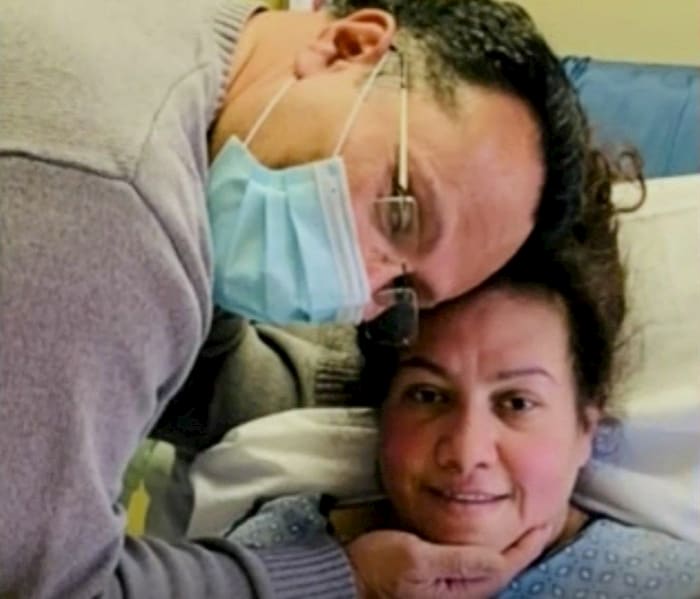 Karla Taylor-Bauman spent close to 2 months in the hospital, including her 50th birthday, fighting for her life and the doctors had told her husband to say goodbye to her.
But her family had not given up hope as they trusted the Lord for her healing.
Despite her grim prognosis, the miracle woman recovered and beat the coronavirus!
When Karla Taylor-Bauman contracted the coronavirus, she began having the sniffles, then a high fever, and extreme difficulty breathing.
When she got to the hospital, doctors hooked her up to a ventilator and put her into a medically-induced coma. They didn't allow Karla's husband, Jevon Bauman, to be by her side due to restrictions caused by the COVID-19.
But he still talked to her as much as possible through an iPad. "Hi baby, it's me. I miss you. I love you. I'm praying for you," he would tell her.
But Karla was totally unresponsive and her doctors feared the worst, saying she was "as close to brain dead as you get without being brain dead."
"Her doctors at Vista were more or less telling me to brace for her passing," Jevon recalled.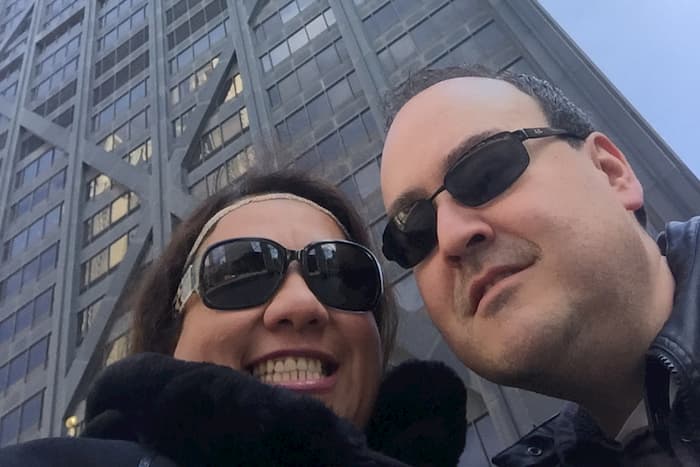 The family never gave up on her, but kept praying for Karla as she spent 21 days in a coma.
The doctors feared she had brain damage. Her kidneys stopped working, her body started shutting down, and her heartbeat became erratic.
"Doctors said we had to let her go because her brain was dead," said Karla's stepfather, Carlos Escalante. "We kept the faith that a miracle could happen, and on the sixth day she started waking up."
Soon Karla Taylor-Bauman's breathing improved and doctors took her off the ventilator, she not only woke up but had completely recovered.
"I almost lost her," said her tearful husband, Jevon. "I still have her by the grace of God."
Karla's kidneys are fully functional again. She needs some physical therapy for some muscle weakness after spending nearly 2 months in a hospital bed. But otherwise, she's fully healed, and in some cases, even better.
Even though the doctors feared brain damage, Karla is even recovering long-lost memories from her childhood.
"My brain is working better than ever. I feel almost like somebody went inside my body and reprogrammed everything brand new," she says.
"Doctors pronounced me dead," she said. The miracle woman goes on to explain, "My heart stopped. My kidneys failed. My whole body just shut down, and yet here I am. To me, it's a miracle."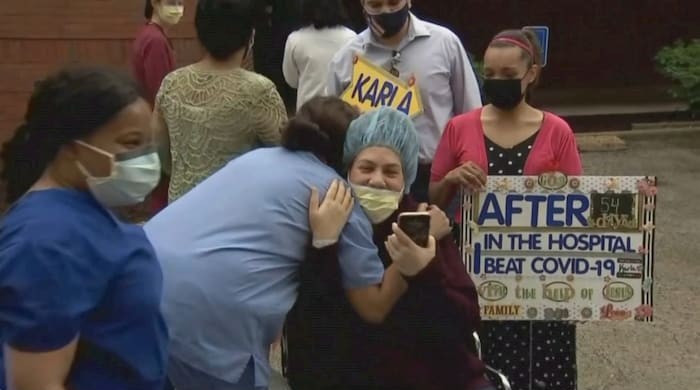 Her family wants to share the miracle woman's story, even when it looked the bleakest, her family kept praying and trusting in God.
"Don't lose your faith. Keep believing," Carlos Escalante said. "Miracles happen. My stepdaughter is a miracle."
She now has a very important message for everyone, "God is very powerful. He creates miracles and I'm a testimony of that."