82-year-old, Butch Marion, a Navy veteran is feeling blessed and grateful after he received a huge amount of donation which enabled him to retire from his job at Walmart. It was all thanks to the help of one man who filmed him working at the cash counter and set up a GoFundMe page for him.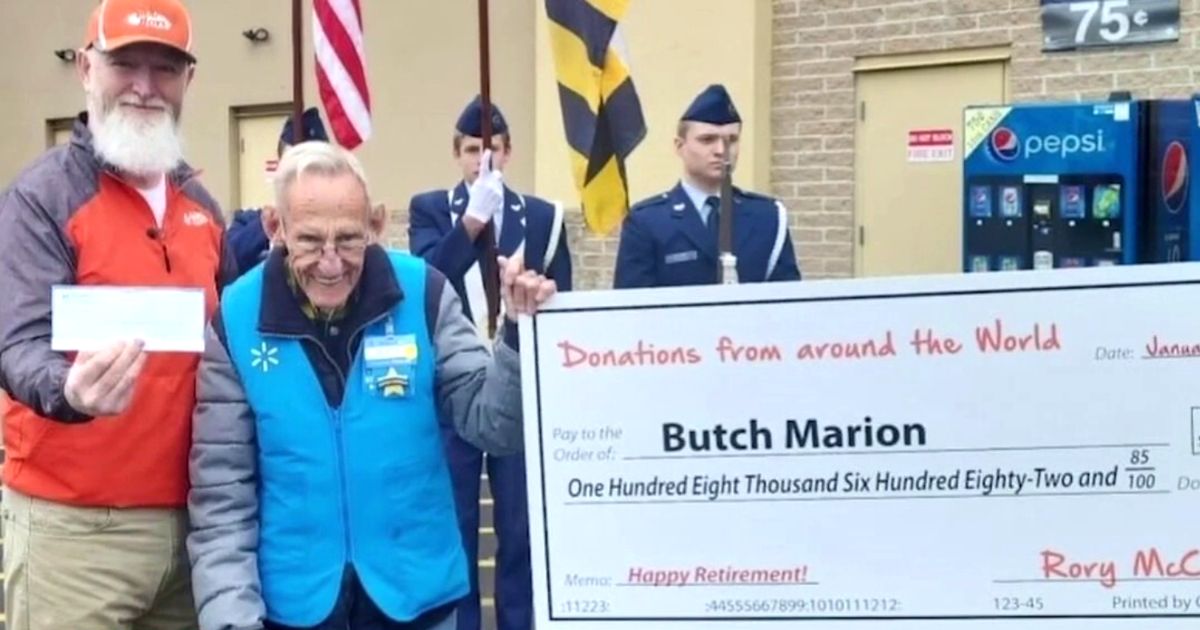 Inspiring Veteran
When Rory McCarty, a bug extermination business owner, walked into Walmart, he was amazed to see Butch working with such enthusiasm and energy for his age.
Rory was greatly impressed by the work ethic of the veteran even as he expressed how difficult it is to get good help as an owner of an expanding business. He was inspired by the videos of people raising money for the elderly on the internet and so decided to film Butch working.
"The Lord, just prompted me to get my video out and I did and I started videotaping him."
Rory then shared the video on his Titkok and started a funding campaign for him.
"I first want to thank our Lord and saviour Jesus Christ cause if it wasn't for Him, it won't have pricked my heart to start this," Rory said.
An overwhelming response
Butch is still in disbelief, as his video caught the attention of millions of people and donations poured in from all over the world, raising more than $108,000 for him in the span of two days.
"I can't even put my arms around it to tell you the truth. It's so amazing how good people are from around the world. Now, this ain't just here… and why was I, out of everybody, the one picked?", he says with a thankful heart.
With the money raised for him, Butch says that he will be able to pay off his pending bills, travel down south to meet his daughters, and also help others in need.
"I would like to thank everybody around the world that gave me this," Marion said. "I'm like a bird out of a cage now."