Karolina Protsenko is a familiar name because of her violin performances on the streets.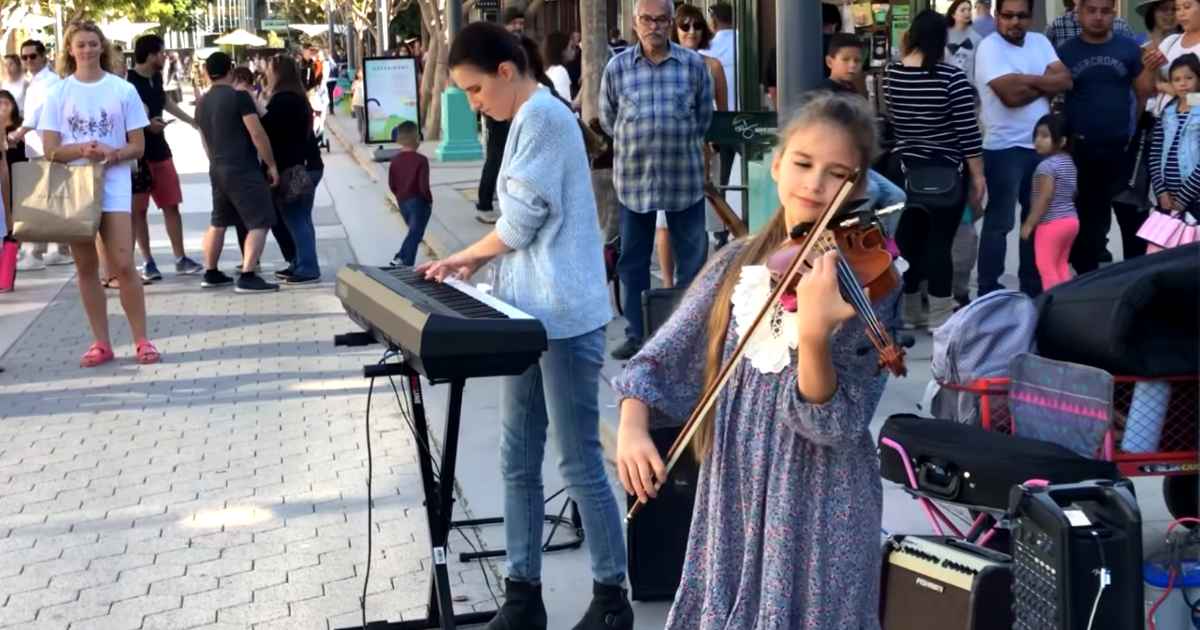 But this time it was a double treat to watch her mother and her put up a beautiful musical performance on 'River Flows In You' from Yiruma on the street.
Yiruma a popular South Korean-British composer released this popular composition in 2001 which topped the charts and was covered by many artists. It reached the heights of fame when it featured in the teen romance film, Twilight.
Today as Karolina and her mother perform on their violin and piano right in the middle of the street, they hit the notes perfectly of 'River Flows In You.'
They definitely share a common passion for music and it's so easy to see from where Karolina got her musical talents.