Britain's Got Talent viewers were caught shedding tears during an unusually emotional audition by a father-of-two who was surprised by his little daughters on the show.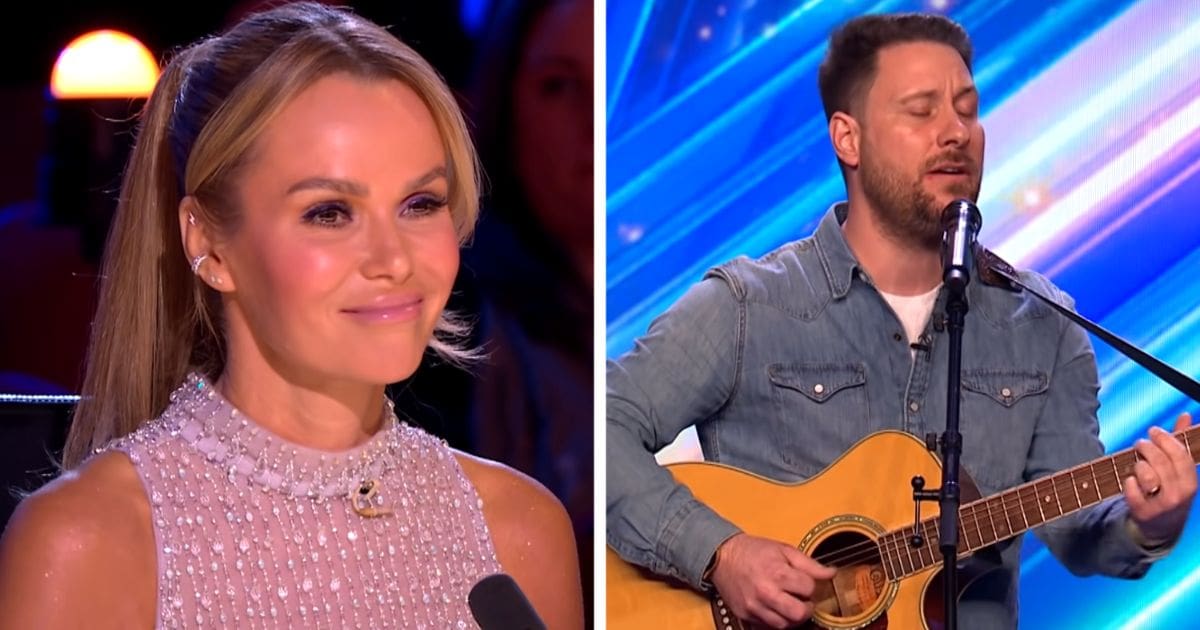 35-year-old Nick Edwards, from South Yorkshire looked stunned when his two girls, Savannah and Cali, 3 and 4, were on stage with their Nana Tracey. The little sweethearts were dressed in similar outfits and introduced themselves to the BGT judges.
Getting on to why they were on the stage, Cali said that they were on the show to surprise their dad who was a very good singer. Nan Tracey then told the judges that they wanted to invite Nick to the stage: "Well Nick doesn't know anything about it, but we want to surprise him and we want him to come and sing because he sings a lovely song for the girls."
BGT judges- Amanda Holden, Alesha Dixon, Simon Cowell, and David Walliams looked surprised, and then as the spotlight moved to Nick, he looked emotional and as he made his way to the stage, Tracey revealed that she applied to the show for Nick because he would never do it. "I think over the years, I've lost a lot of confidence in myself," he admitted, "So I tend to do it at home in the shower."
The judges suggested he have some water to compose himself before his performance and Nick came back to the stage, and as he began to sing the song about his two daughters, everyone including the judges and hosts- Ant and Dec shed tears.
The song that Nick sang was about how much a father loves his daughters and even though he knows that they will one day be all grown up and married, he still sees them as 'little angels.'
What a beautiful audition this was and many people commented on the YouTube video of this song saying that they were deeply touched and could see themselves in Nick's shoes.