Teaching is often considered a labor of love, a job that many undertake not just for the paycheck, but for the profound joy of inspiring young minds. Lori Anne Travers, a dedicated kindergarten teacher, is an embodiment of this, known for her passion for teaching and her deep love for her students. Yet, her dreams extended beyond the classroom, encompassing the glittering lights of Broadway – a dream she thought had long since faded.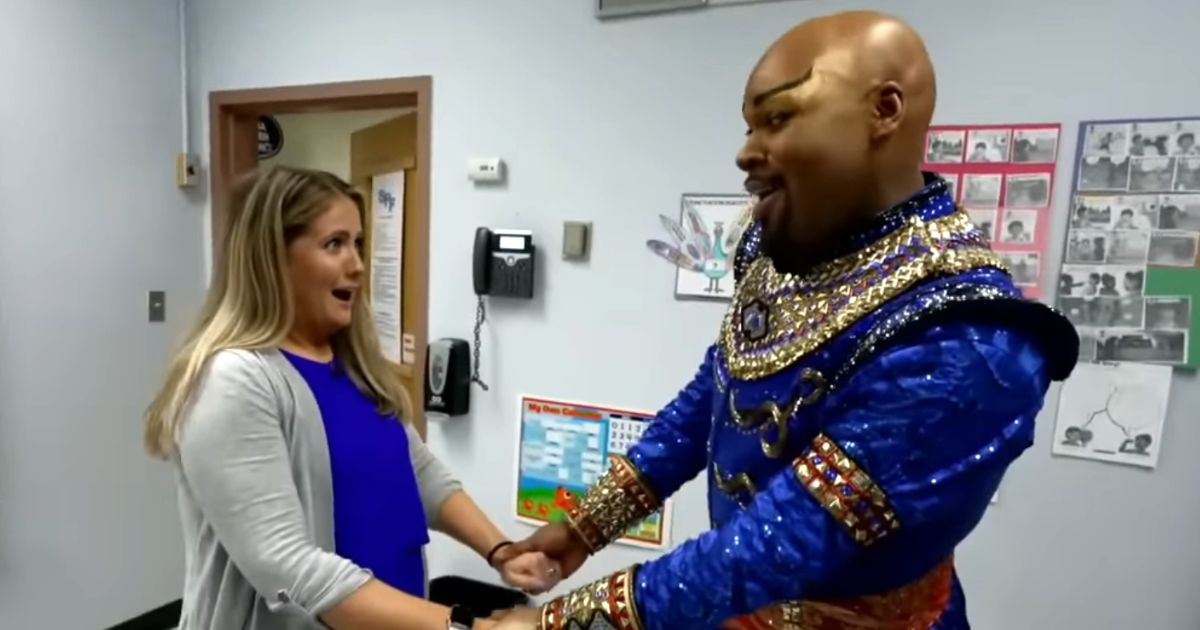 "Teaching is a dream job for me. I would go through fire for these children. They mean absolutely everything to me," Lori Anne revealed in a heartfelt YouTube video, demonstrating her commitment to her students.
Before she devoted her life to the noble profession of teaching, Lori Anne aspired to perform on Broadway, wanting to enthrall audiences with her passion for the performing arts. Now, she channels this love for arts in her teaching methods, enriching the education of her students with creative, engaging lessons.
In a surprising twist of fate, Lori Anne's past dream was about to make a grand reappearance. As part of a wish-granting celebration for National Teachers Appreciation Week, the star of the hit musical Aladdin on Broadway stepped in to make this dedicated educator's dream come true.
"Stand Out, stand up, Miss Travers. I'm Michael James Scott, the genie from Disney's Aladdin on Broadway," the actor said, capturing the moment Lori Anne's dream turned into reality. "I heard how much magic you make with all of your students every day. Now I've come here to grant a wish… you are going to join me in your official Broadway debut on stage."
The stunned silence that fell over Lori Anne was a testament to the gravity of this surprise. From rehearsing with the show's stars, trying on her costume, to the makeup transformation, she stepped onto the Broadway stage, the grandeur of which she had once dreamt.
Lori Anne played the part of a fortune teller in the famous Broadway production, drawing loud applause from the audience, proving that a star, indeed, was born that night. The applause and cheers filled the theater as she took her final bow, and it was clear: Lori Anne was not just an extraordinary teacher, but also a true performer.