In a bizarre and terrifying incident, a Texas woman found herself calling out to God for help when a snake fell from the sky, wrapped around her arm, and both were then attacked by a hawk.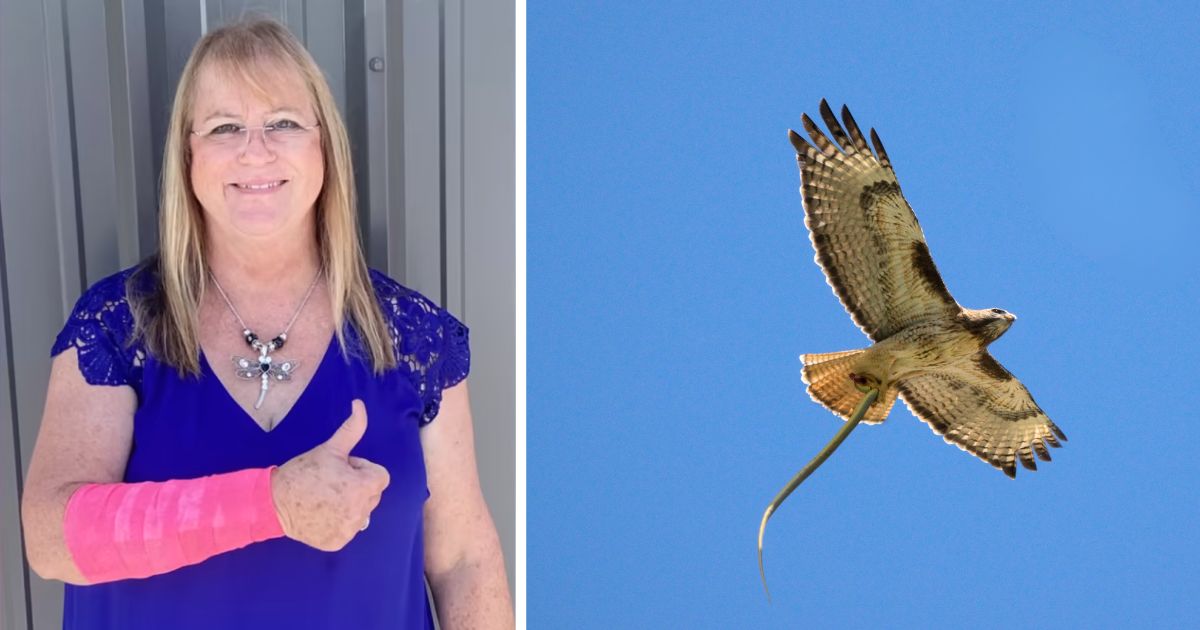 Peggy Jones was mowing her yard in Silsbee, near Beaumont, when the incident occurred. Jones recounted that she was on her tractor when suddenly a snake wrapped itself around her arm.
"The snake was squeezing so hard, and I was waving my arms in the air. And then, this hawk was swooping down clawing at my arm over and over," Jones said, describing the harrowing experience. "I just kept saying, 'Help me, Jesus, Help me, Jesus.'"
Jones' husband, hearing the screams, ran to his wife's aid. "I was yelling and screaming. He didn't know what I was saying. I thought I had been bitten by a snake," Jones said. Her husband promptly took her to the emergency room where she was treated for cuts from the hawk's talons and bruising from the snake squeezing her arm.
Thankfully, Jones was not bitten by the snake, but she was monitored for a bite just in case. Later, she discovered just how miraculously God had saved her from the venomous snake. "I discovered the lens on my glasses was broken and there was snake venom on my glasses," Jones revealed.
Jones, who survived a venomous snake bite a few years back, is not one to be easily shaken. In true Texas style, she was back on her tractor shortly after the incident. She had her husband walk beside her on the first ride back, keeping an eye out overhead.
Some have told Jones she must be the unluckiest person alive to experience a snake and hawk attack at the same time. However, she thinks the opposite. "I feel like the luckiest person alive to have survived this!" she exclaimed.
"For I, the Lord your God, hold your right hand; it is I who say to you, 'Fear not, I am the one who helps you.'" – Isaiah 41:13