British Airways' passengers were treated to a world-class performance by one of the most talented choirs in the world while traveling 35,000 feet up in the air.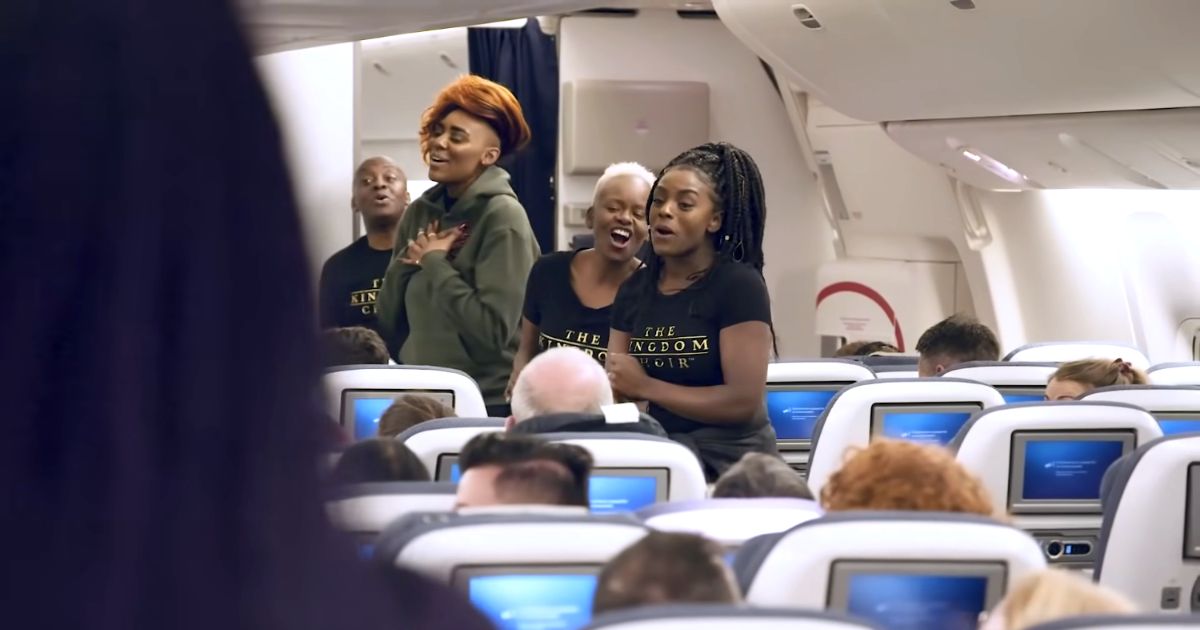 The Kingdom Choir is known for its stunning performance at the Royal wedding. They sang Ben E. King's 'Stand By Me' on the plane, the same song they sang at Prince Harry and Megan Markle's wedding.
One of them stood up and started to sing. A few seconds later, a few of them joined in, until all of them were already singing their parts of the song.
Initially, the passengers were puzzled during the first, few seconds of the song. But when they started to sing the first, few lines, almost all of them had their camera phones at hand. Each recorded these special, unforgettable moments.
The Kingdom Choir's harmonies and powerful voices were a feast to the ears. Watching and listening to them brought smiles to the faces of their captivated audience. Some of them even hum a note or two.
The choir members were very generous in sharing their talents, one of them even, briefly danced with a passenger while singing. This was a breath of fresh air not only for the passengers but for the flight crew as well. They enjoyed their performance and recorded it also.
As of writing, this viral video on YouTube has already brightened the days of more than 11M viewers worldwide. The Kingdom Choir is indeed a gem for pulling off this wonderful surprise to bring smiles on the faces of their co-passengers on the way to Sydney.
"Each of you should use whatever gift you have received to serve others, as faithful stewards of God's grace in its various forms." 1 Peter 4:10