Police Officers of La Vista, Sarpy County, Nebraska responded to a 911 call of a grieving woman and helped her get through the mournful day by lending a helping hand.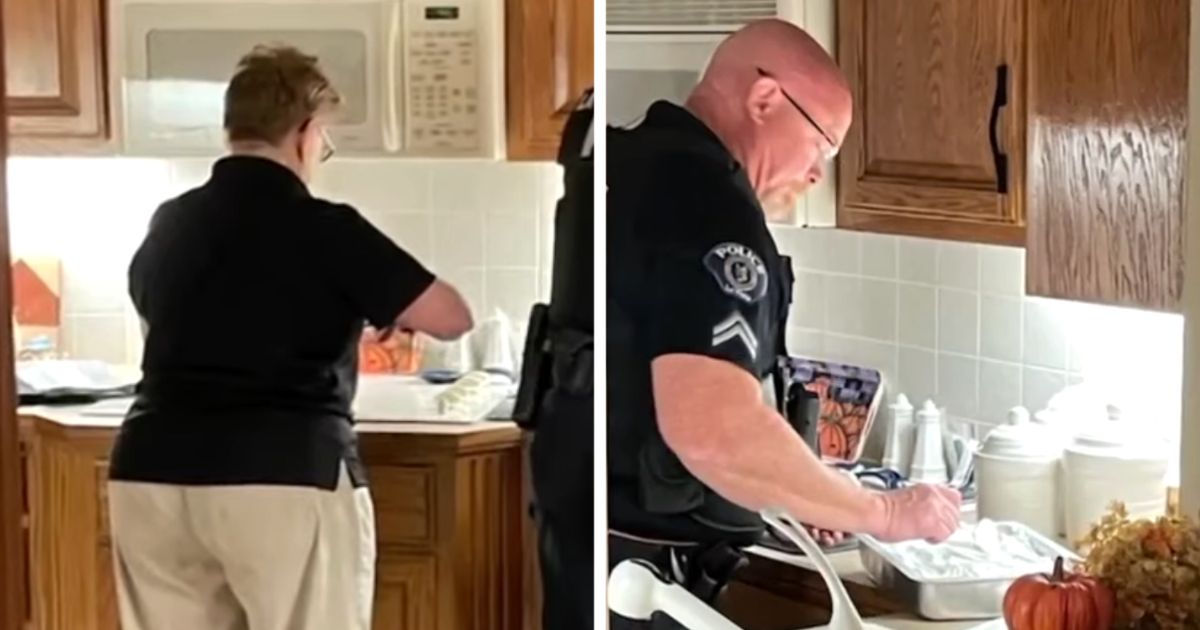 Karen Ressegieu had found her husband unresponsive and was declared dead after multiple rounds of CPR by the medics. Despite the devastating news of her husbands passing, she was seen putting everyone else first. That was when officer Danderand stepped in to help her.
"She had a lot going on, she had some neighbors stopping by trying to figure things out, get information from her. And she had mentioned about three times that she had to get a cake frosted, they were supposed to attend a funeral that morning," Officer Danderand said.
Another officer, Sgt. Kraig Gomon had taken pictures of the moments for memory.
"She was just more worried about everybody else than herself. And that was what struck me the most as her kindness. And for me, it was a small gesture for us to be able to try to return that to her," officer Gomon said.
For Karen, everything was a blur that morning. She was grateful to the officers for being there and helping her with the chores. The officers got the cake delivered as well.
"They just showed lots of kindness, you know, going out of their way," she said.