A tiny human reunion of three brothers with their baby sister is exactly what we needed to see today.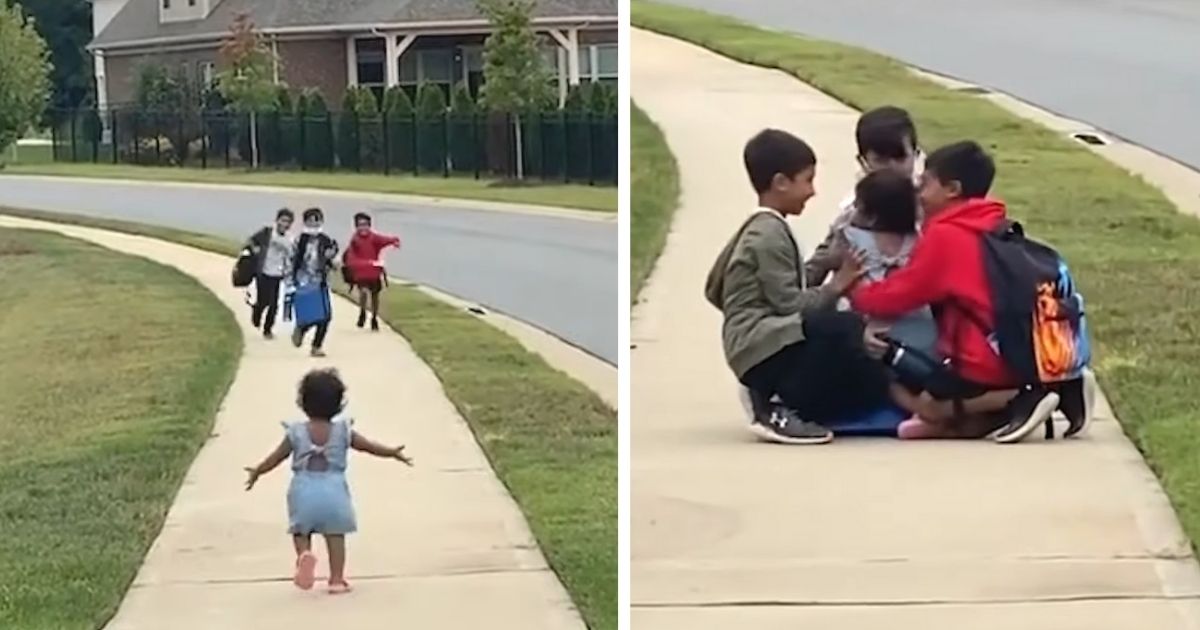 The cute video shows us that life can be so simple and innocent just like these children, why do we adults have to be so complicated?
The baby girl must be missing her three brothers so much and that's why as soon as they return from school, she runs to them to welcome them.
The Bible is clear about the love between brothers and sisters, as shown in 1 John 4:20 "Whoever claims to love God yet hates a brother or sister is a liar. For whoever does not love their brother and sister, whom they have seen, cannot love God, whom they have not seen."
Children are such a blessing to parents and we can take so many lessons from them. May these children grow to always be this close.
We're sure these three big brothers will always protect their little baby sister to the ends of the earth.
The Lord Jesus once said, "That you love one another, as I have loved you" (John 15:12). We are commanded by God to build a normal relationship with our brothers and sisters.
1 John 3:18 My little children, let us not love in word, neither in tongue; but in deed and in truth.