Tiki, an extraordinary Solomon Island Eclectus parrot, embarked on a rare adventure when he escaped from his home in Cape Coral, Florida. The five-year-old bird's story took an unexpected twist as he used his remarkable speaking abilities to find his way back to his owner, Brent Chadwell. Having owned Tiki since he was a baby, Chadwell was overjoyed to have his feathered companion return.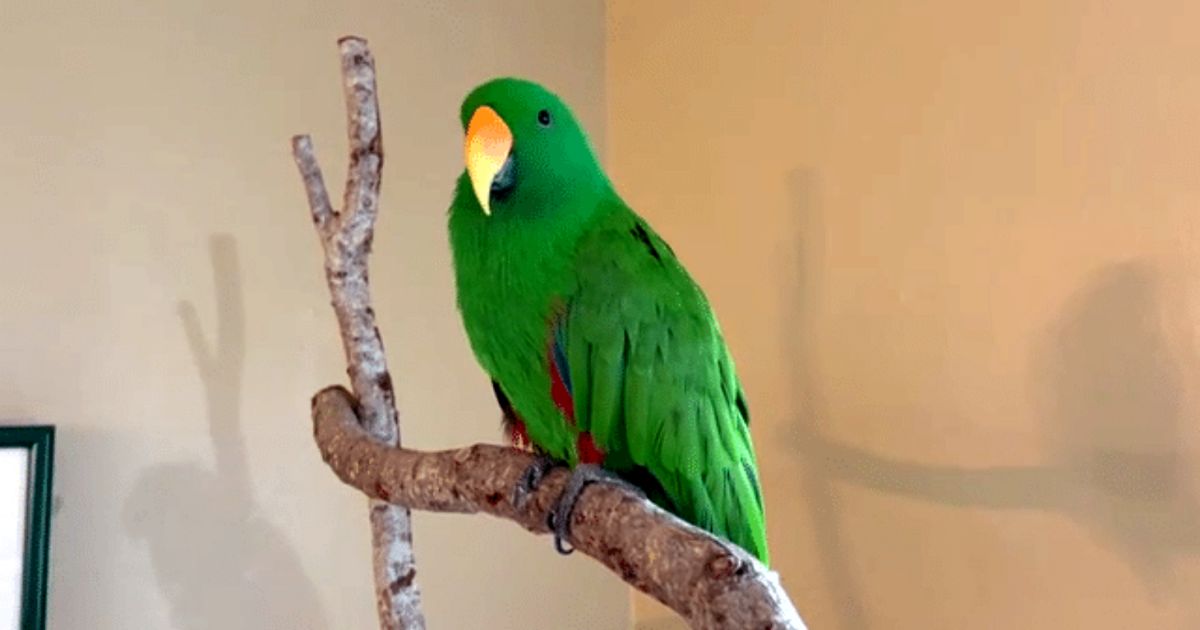 Chadwell describes Tiki as a free spirit who often comes and goes as he pleases. Unfortunately, last Thursday, Tiki's adventurous spirit led him on a three-day escapade after Chadwell's girlfriend inadvertently left the cage door open while cleaning.
Over the next three days, Chadwell and his girlfriend searched extensively for Tiki. They utilized social media, enlisted the help of neighbors, and kept their eyes peeled for any sign of their beloved bird. With each passing day, their hope of finding Tiki dwindled. Chadwell admitted, "I knew it was 50/50, at best, if I'd ever see him again. We'll be really lucky if we ever see Tiki again."
In a serendipitous turn of events, a family enjoying drinks on their lanai overheard someone say, "Peek a boo." They were astonished to discover that the voice belonged to Tiki. Reed Schweizer, a member of the family, recalled, "With a cocktail in my hand, I'm thinking to myself, 'Birds don't talk.' Then I hear it again. I hear 'Peek a boo!' again."
The family, who happened to be hosting a visiting veterinarian from Houston, quickly secured Tiki in their pool bathroom and posted a message on Facebook inquiring about the bird's owner. Within just 15 minutes, Chadwell was en route to be reunited with Tiki. He said, "I started crying as soon as I saw that picture because I knew that was Tiki. The fact that we found him a quarter mile away after three days is a miracle."
Tiki's extensive vocabulary consists of phrases such as "Peek a boo," "Tickle, tickle, tickle," "Give me that foot," "Come here," "Hello," and "Hi." When NBC2 came by to interview Tiki after his adventure, the bird was less talkative than usual and instead emitted his alarm call.
Chadwell offered some wise advice for pet owners who may find themselves in a similar predicament. "If you lose a pet, don't give up. Keep searching, keep posting, keep talking to people, and you'll get it home," he said.