In Haralson County, Georgia, a mail delivery took an unexpected turn. Holle Prigmore, a postal worker with a fondness for the dogs on her route, found herself in a situation that needed more than a friendly pat or treat.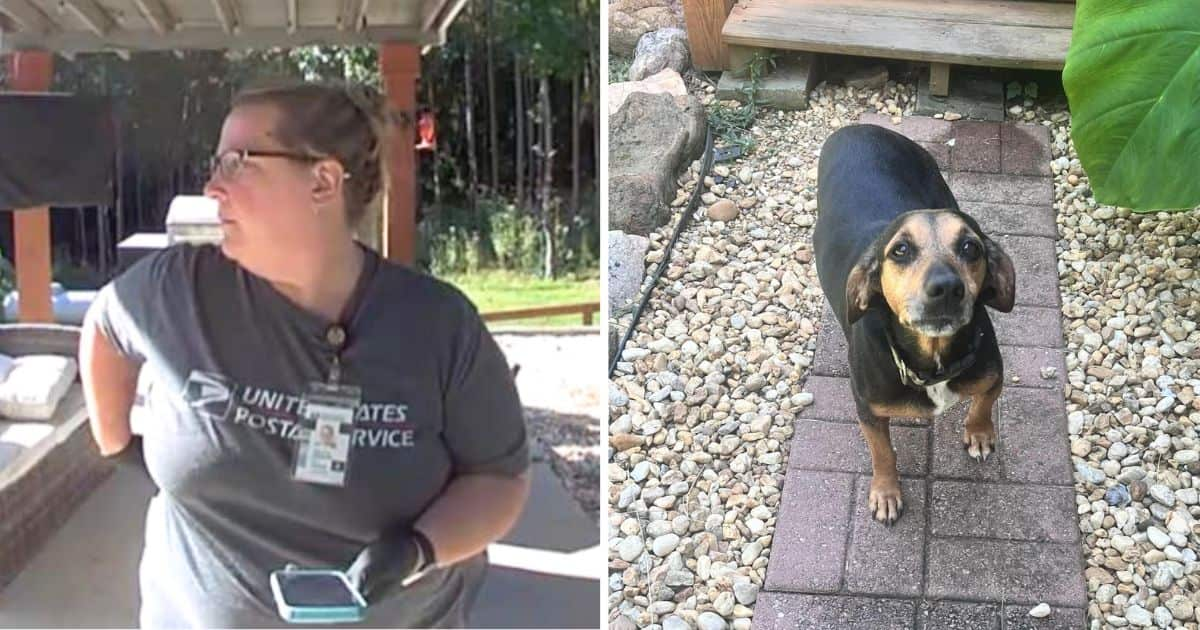 Holle always said, "Not every dog likes me right now, but when I'm finished with them, they will." However, her bond with Ginger, a black beagle mix, became deeper than she could've imagined.
During her usual route, Holle noticed Ginger limping and realized she had been bitten by a venomous copperhead snake. Wasting no time, Holle informed the homeowners using their doorbell camera and took Ginger to the vet.
Kelsey and Aaron Proctor, Ginger's owners, were unaware of the incident until they saw Holle's message. Grateful for her act, Kelsey shared the story on social media: "Our dog, Ginger, was bitten by a copperhead snake today… This sweet woman took our girl to the vet… Thankfully, Ginger is going to be okay, and I believe it's because of this woman. Help me find her!" The community was quick to help, and soon Holle was identified.
Holle responded simply to Kelsey's message, saying, "My absolute pleasure to help. Ginger is a doll baby." When Kelsey met Holle, she expressed her gratitude, highlighting Holle's genuine character.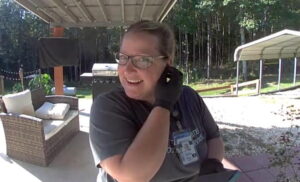 Today, Ginger is recovering, a little sore from the ordeal but in good spirits.
This story goes beyond mail delivery. It's about love, community, and stepping up when needed. It shows that sometimes, the most significant gestures come from unexpected places, reminding us of the goodness in the world.
"Do not neglect to do good and to share what you have…" – Hebrews 13:16.