A California man has gone viral after he was pictured taking off his sweatpants and giving them to a homeless man.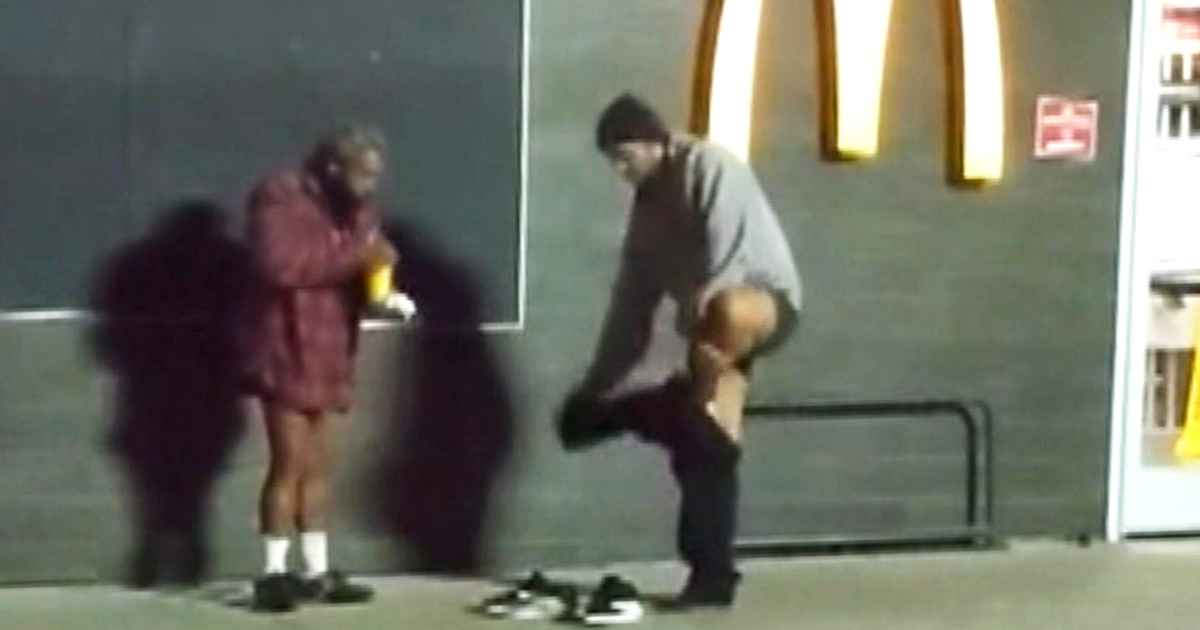 Daniel Richards and his wife were on a late-night snack run in Fresno when they met David, a homeless man.
After offering him food, they realized that he was only wearing a pair of shorts, and then Daniel offered David the sweatpants he was wearing in order to keep him warm.
The video has been captured on camera by the wife of Daniel who said: "We noticed he didn't have any pants on, just very short running shorts and he seemed to be very cold. After getting into our vehicle my husband began to tell me there's no way he could drive off knowing that man would possibly go to sleep that night on the sidewalk or behind a building without any pants or blanket of the sort."
"We had a short conversation while realizing it was too late to go to the store and before I knew it my husband was getting out of the car approaching David. That's when I decided to pull out my phone and record."
The Bible story of the Good Samaritan tells us how we should "love our neighbors as ourselves." When others need our help the most, like this man who did not have pants to wear, our faith is tested,
Jesus instructs us to be like the Good Samaritan who helps others who are suffering, and not be like the Priest and Levite who neglected their neighbor in that story in the Bible.
It's amazing to see such kind acts these days, if this story impacted you today then share it with someone who would be benefitted.