On a random day of delivering portable toilets, Austin saw a woman fall. Despite his daily route for Littlejohn portable toilets, he helped the woman across the street where he was delivering to.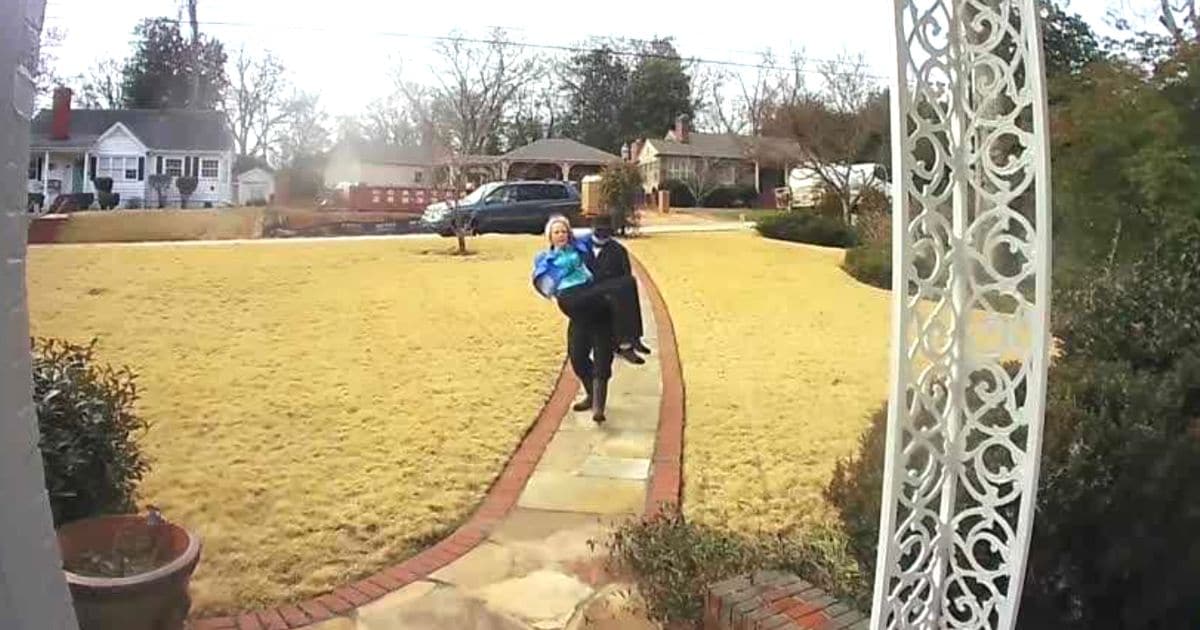 The woman was on the ground when he saw her. Immediately, Austin stopped his truck and went to the neighbor's house to get some help but didn't get any response. So he decided to pick her up on his own.
Though his first instinct was to park the truck, jump out and ask if she's alright. But instead, Austin picked her up and carried her towards her house and stayed by her side to assist her.
Austin said there was no way for him to leave her there especially since no one's there to help her around. He emphasized that if the woman was his mom or grandmother he also wanted others to do the same thing to her.
The woman's family found out that their mom fell in the driveway so they immediately called looked out their mother's ring doorbell camera to check on her.
On the other hand, Sanders and his siblings lived away from Greenville where their mom is staying. Their mom usually goes outside to garden all the time. After seeing their mom in the garden, the clip stopped and the next ones was when the man is helping bring her back home.
Good thing the Emergency Medical Services eventually helped their mom. She is now recovering in the hospital. They found out that she broke her cheekbone and hip.
It's not always that there will be someone to help a random person in times of need, but citizenship helps them participate in the grace of helping others.
The whole family of the woman expressed their gratitude to Mr. Austin for helping their mother. They even called him an angel and a good Samaritan. But Austin was just grateful to be of help to others.
The family would love to find a way to show thanksgiving to Mr. Austin. May these random acts of kindness inspire others to do the same!