They say life can change in an instant and who knew it more than an Antioch man who was trapped inside a storm drain for two days, but was dramatically rescued after a stranger heard his cries for help.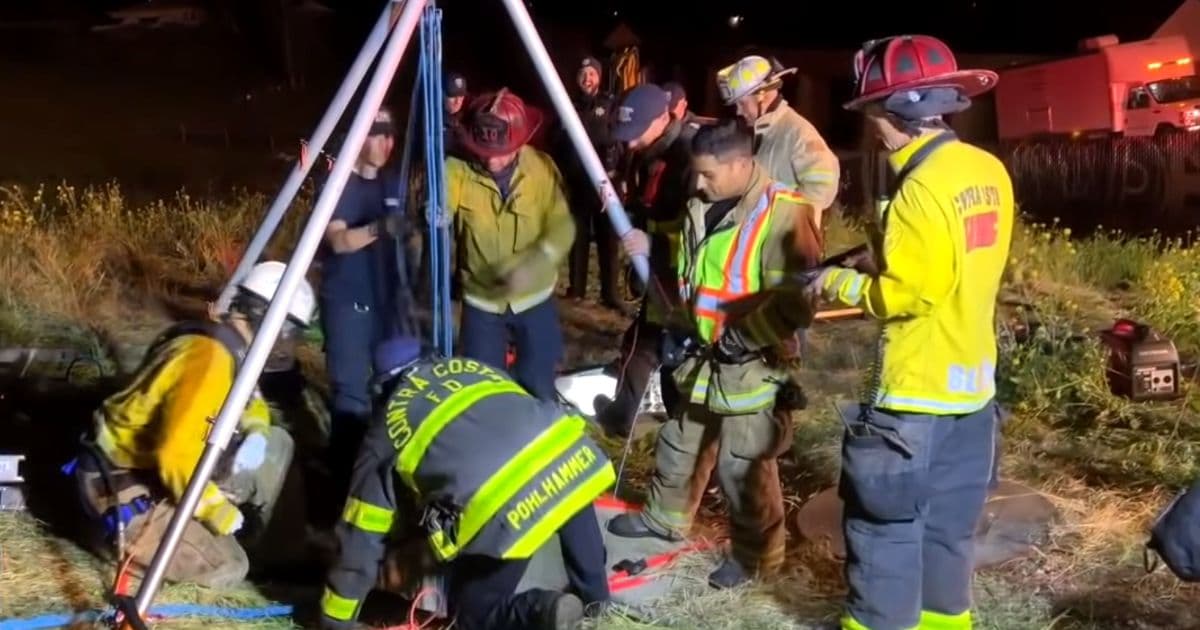 The incident happened on a piece of undeveloped land behind the Grocery Outlet on Buchanan Road when Jamie Linsey was walking to the store and thought he heard shouting coming from under the ground.
The calls were growing louder and louder and Linsey said, "The noise started getting louder and louder. I heard him screaming for help and he asked me to help him. I ended up calling the police."
Soon the firefighters arrived and opened a utility hole and found a man trapped there about 15 feet underground. "We did hear some cries for help. We then upgraded to a full confined space heavy rescue response," said Battalion Chief Bob Atlas with the Contra Costa County Fire Protection District.
According to firefighters, these types of rescues were high-risk and rare and only those rescuers who were specially trained for it could do it.
The emergency crews got to work and set up two rescue points, on one side a backhoe was ready to dig if need be to break open the pipe. The 4 firefighters entered from a hole on the other side and hooked up to oxygen, they found the pipe was clogged with debris.
Steve Hill with the Contra Costa County Fire Protection District said, "It turns out he had crawled some fairly long distance through a very small stormwater drain pipe, had gotten to a point where that pipe was blocked with debris, couldn't go forward but also couldn't go back because he was pretty much stuck."
Hero firefighters cleared up the debris in an hour and were able to then reach the man who was stuck in a section of pipe about 16 inches in diameter Hill said, "He was in a pipe that some people describe to me as being the diameter of a large pizza."
Finally, just before 9 p.m., they were able to save the man after pulling him to the surface and putting him on a stretcher, he was taken immediately to the hospital in an ambulance.
It was a miracle that the man escaped without any visible injuries, but everybody is still wondering how he got there in the first place. "Those places are not created for human occupation. They are not safe," said Hill.
Jamie Lindsey is the hero of this story because he heard the man's cries and decided to help him instead of just walking away from him. Thank God for this alert and compassionate man who alerted the firefighters to come and rescue this man.