A dying woman's last wish was granted when she was serenaded by a singer who performed a classic Frank Sinatra song, 'The Way You Look Tonight.'
Lovely, never, ever change. Keep that breathless charm.
Won't you please arrange it? Cause I love you
Just the way you look tonight.
The video was shared on Facebook with the caption, "This 86-year-old woman had one dying wish – to see her favorite musician, a local singer from South Florida, perform," it further said, "So, he came to her bedside to serenade her one last time."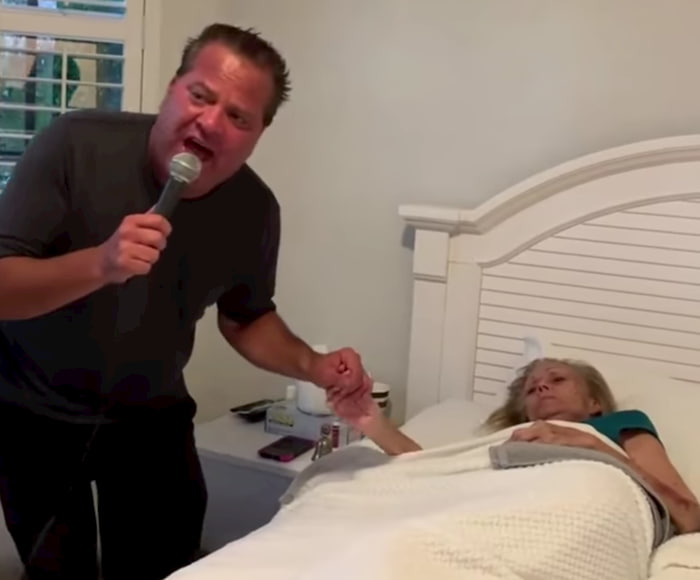 What a beautiful moment it must have been for Shirley to be serenaded by this handsome singer with a golden voice.
"We're here with Shirley," the singer says during a musical interlude. "Go Shirley! C'mon, baby! Yeah!"
Shirley responds to him by moving her arms around and dancing in her bed. "You are my number one fan, you know that? You know that, right? My number one fan," he says to the elderly woman.
He holds her hand and sings and she looks so happy to have her favorite local singer give her a special private performance.
As the singer croons out his last line, he kneels by Shirley's bedside, grabs her hand, and looks into her eyes. And then he beautifully sings the final words of the song, "just the way you look tonight," to which she responds, "You're very special."
What a beautiful unforgettable time of her life this must have been for Shirley to listen to this fantastic singer sing her a wonderful song.