A young boy who was recently adopted overcame his fear of dogs with the help of a tiny rescue chihuahua.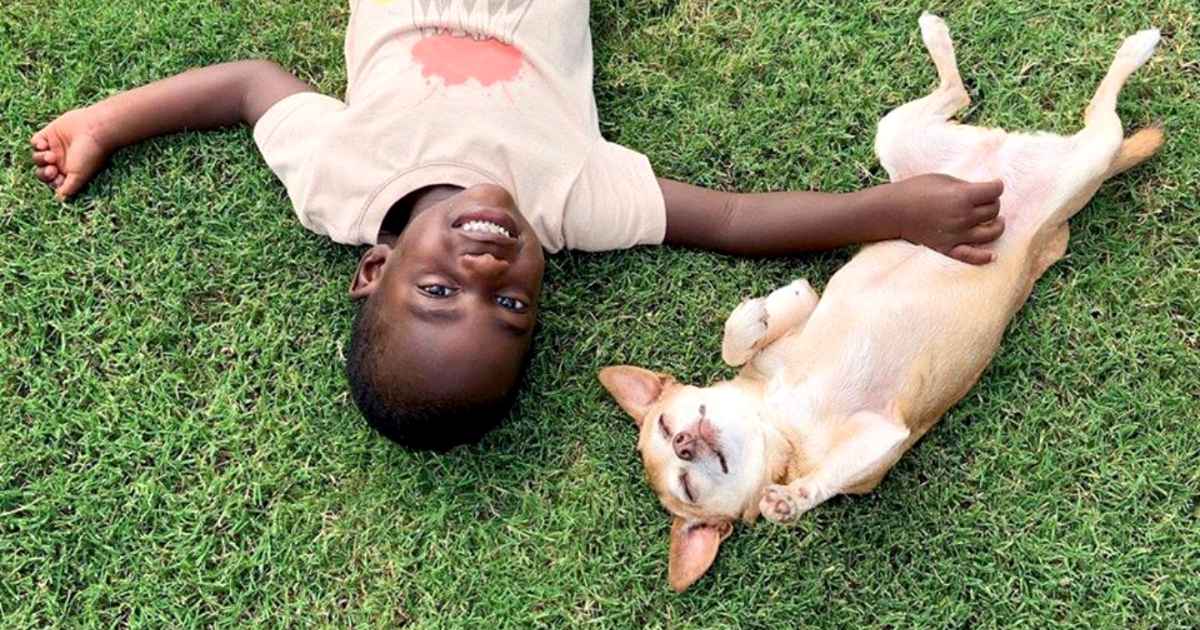 Mini the rescue Chihuahua is very tenacious when it comes to showering her love on humans.
Holly and Chris Brookhouser live in Centerton, Arkansas, with their two children and two dogs.
Marcelo their youngest son, was adopted in 2018, but they realized very soon that the toddler had an irrational fear of dogs.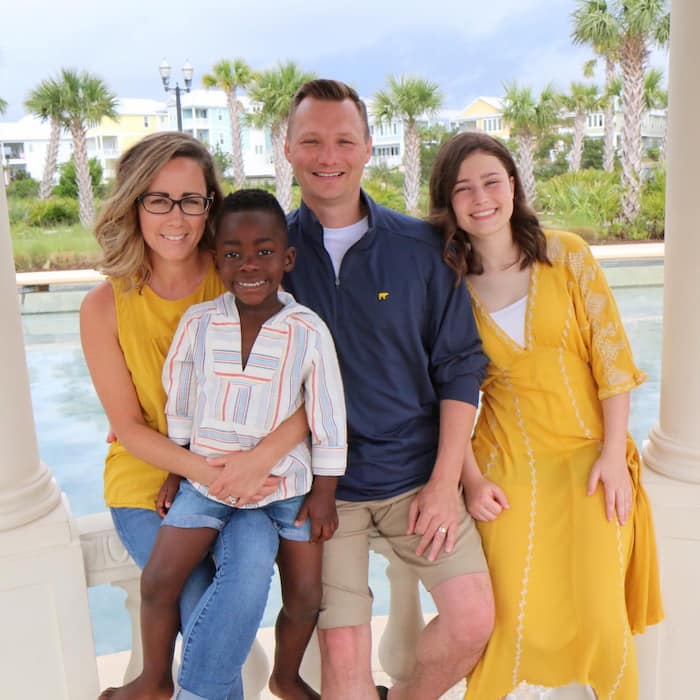 "When he got here, he was pretty terrified of the dogs. He screamed pretty loud the first day, and I was like oh man they warned us that that could happen," Holly said. "But Mini was relentless in her love."
Mini always stayed beside Marcelo to comfort him as he adjusted to life with his new family.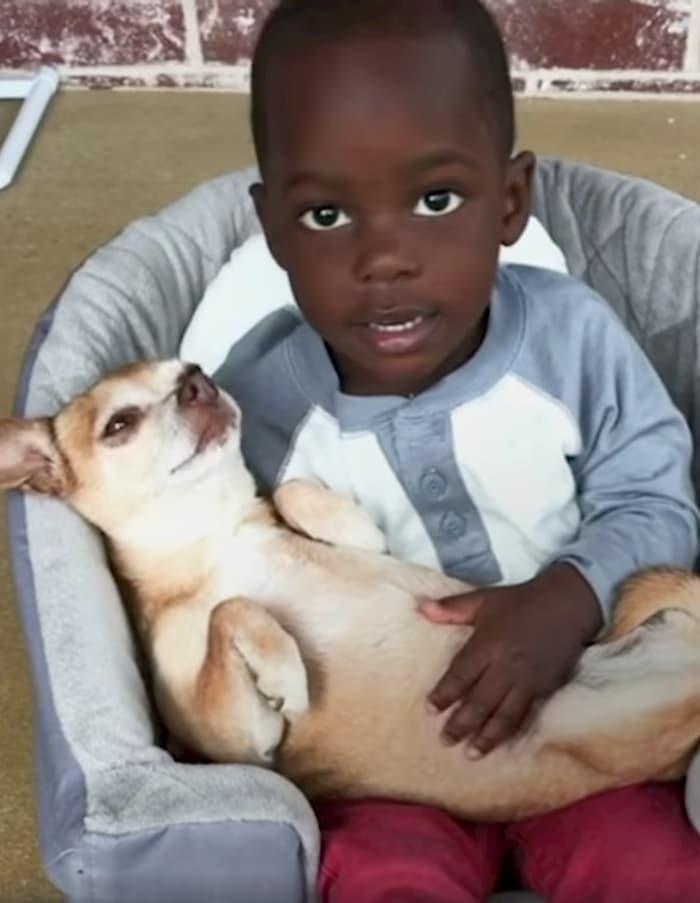 "Mini loves little kids, so she wanted to be with him and wanted to know him," Holly added. "He started getting a little more curious about her, but that first kiss that she gave him… it just won him over."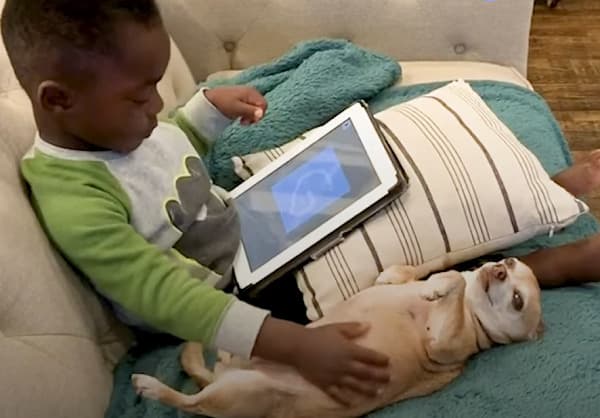 Marcelo soon learned that dogs aren't scary and nowadays he and Mini are inseparable from the moment they wake up to when they're snuggled together in bed each night.
"She rides in the car with me, and she brings me to school," Marcelo said.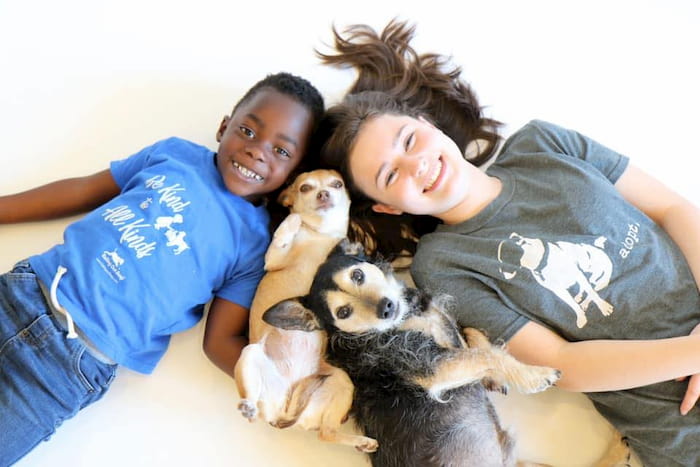 Holly works as an animal rescuer and is always advocating for pet adoption, and so she couldn't resist sharing Marcelo and Mini's adorable friendship on Facebook which quickly went viral on social media.
"My whole goal in sharing them was to show people that rescue dogs can be pretty awesome and to give them a chance," Holly said. "It's been funny, we've gotten so many messages, and people just want to know more."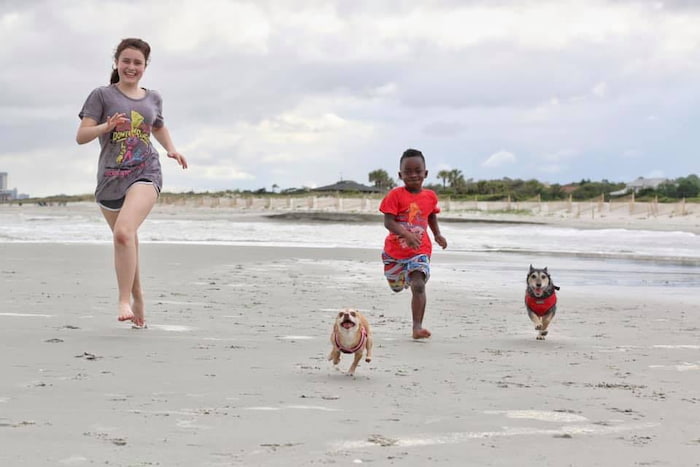 This is such a beautiful story of love between dog and humans and has received a lot of attention on social media because of the positive message it gives out.