Four young, kind men helped and pushed an elderly woman's mobile scooter in the middle of a rain. It was an unfortunate day for this woman as her mobile scooter malfunctioned on her way home. Talk about being in the right place at the right time! These kind gentlemen stepped in out of the blue to save the day!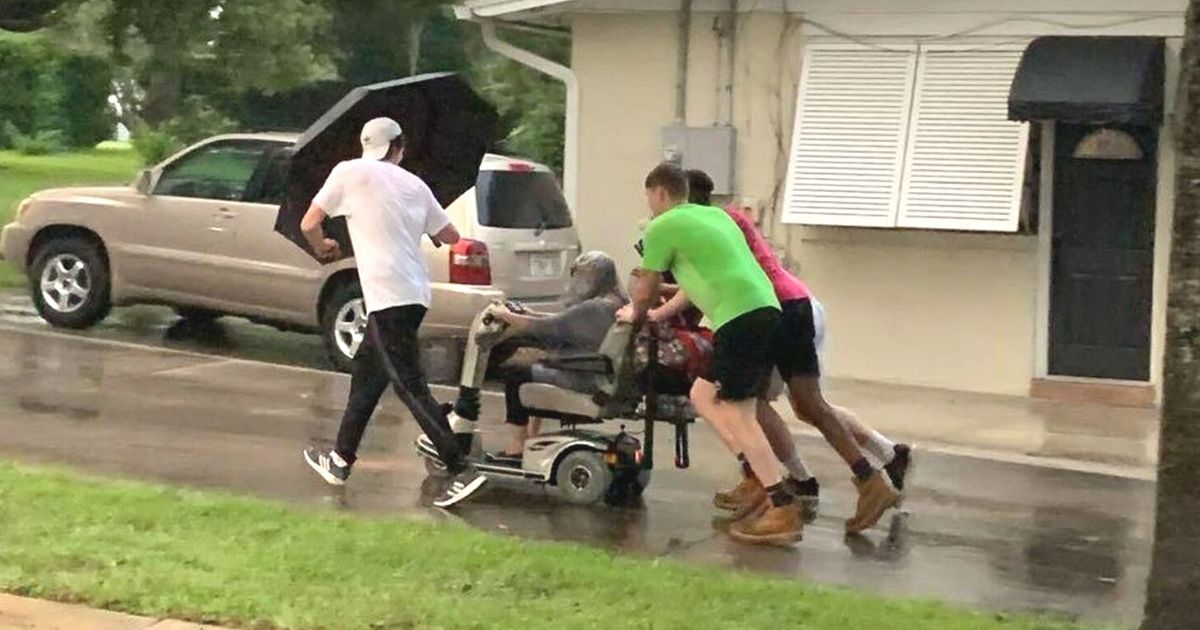 Katty Castro, a PR representative at Florida Living Independent Community captured a snapshot of this heroic moment. The three men were pushing the mobile scooter while the other one was holding an umbrella to ensure that she remained dry. It was not an easy ordeal, due to the combined weight of the mobile scooter, old lady, and her grocery bags. In addition, they need to push her up the big slope on the way to her house.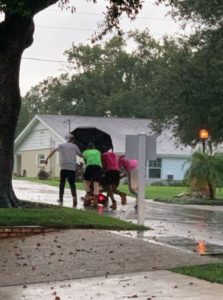 John Morgan Massa said in one of his interviews, "We were tired, dirty, and wanted to get back to the hotel; but, knew without a doubt that regardless of our long day, it certainly wasn't worse than the day this lady was having. She literally had a plastic bag on her head to keep her hair dry. We knew we couldn't leave her in the rain, in the middle of the road, frantically trying to get her scooter to work again."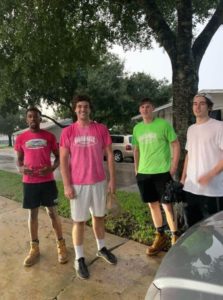 This selfless act is a breath of fresh air at this challenging time. Massa and his friends chose to prioritize someone's welfare over their own. They sacrificed their comfort to ensure that this old lady will be home safe and dry. May we proactively find ways to make things better for others who are in difficult situations this pandemic season.