Timely intervention by two good Samaritans saved the life of a driver of an SUV who was pulled to safety after her car fell into a canal, but she says she doesn't remember much about the incident. (Scroll down to watch the video)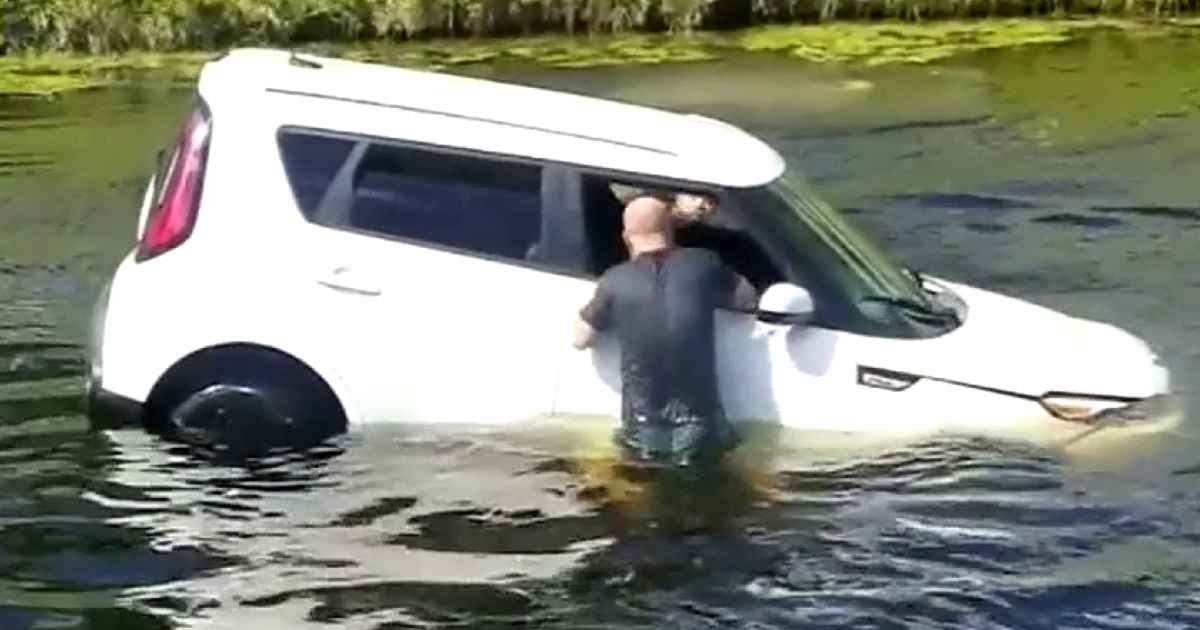 Dramatic footage shows her car being surrounded by water in the canal and that's when two good Samaritans rushed in to help pull the driver from danger. Molly Pedrone said, she was having a good day, and then suddenly remembered waking up in the water next. The incident happened at 11:35 a.m. on Sunday near South Military Trail and West Camino Real.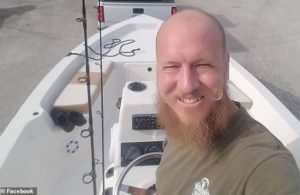 She said that she had been having seizures for 13 years, but never had one while she was driving; but that all changed on Sunday. She again met Shawn Turner on Tuesday, who was one of the good Samaritans who helped rescue her. "I don't know where I would be without him right now," said Pedrone.
She remembers everything before the car went off the road. "It was a gorgeous day, so I was thinking open up the windows, clean the house, grab some lunch on my way home and the lights went out." But strangely she does not remember how her car landed in the canal.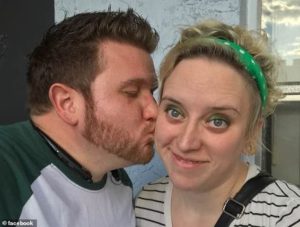 Shawn Turner was driving back from fishing with his two sons when one of the boys spotted a car in the water. Turner pulled up to the side of the canal; within seconds, he jumped in. Turner can be seen rescuing the woman, he says he was able to roll down the window and climb in the passenger's side. "I took off the seat belt and I pushed her through the window as that vehicle was going under."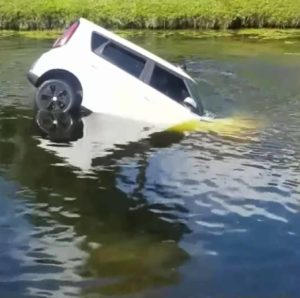 Palm Beach County Fire Rescue responded and found out that Pedrone was already pulled onto the canal bank, but the car was fully submerged. Turner and Adam Gunn were the two men who helped the woman. "It was a team effort and we got her to the side and waited for paramedics to come. Once we knew she was breathing, we took a little bit more time," said Turner.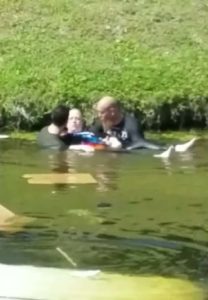 Rescue divers who were called to the location, said no one else was inside the vehicle. Pedrone was taken to Boca Regional Hospital and escaped with a few minor scrapes and bruises. "I want everyone to know how much of a hero he is," said Pedrone
Watch: Good Samaritans Rescue Woman From Sinking Car