A familiar hymn resounds anew, stirring the souls of listeners as heavy metal singer Dan Vasc infuses his unique style into 'Amazing Grace.' The hymn, a staple of church services and a timeless declaration of God's unending mercy, finds an unexpected but spectacular expression through Vasc's compelling performance.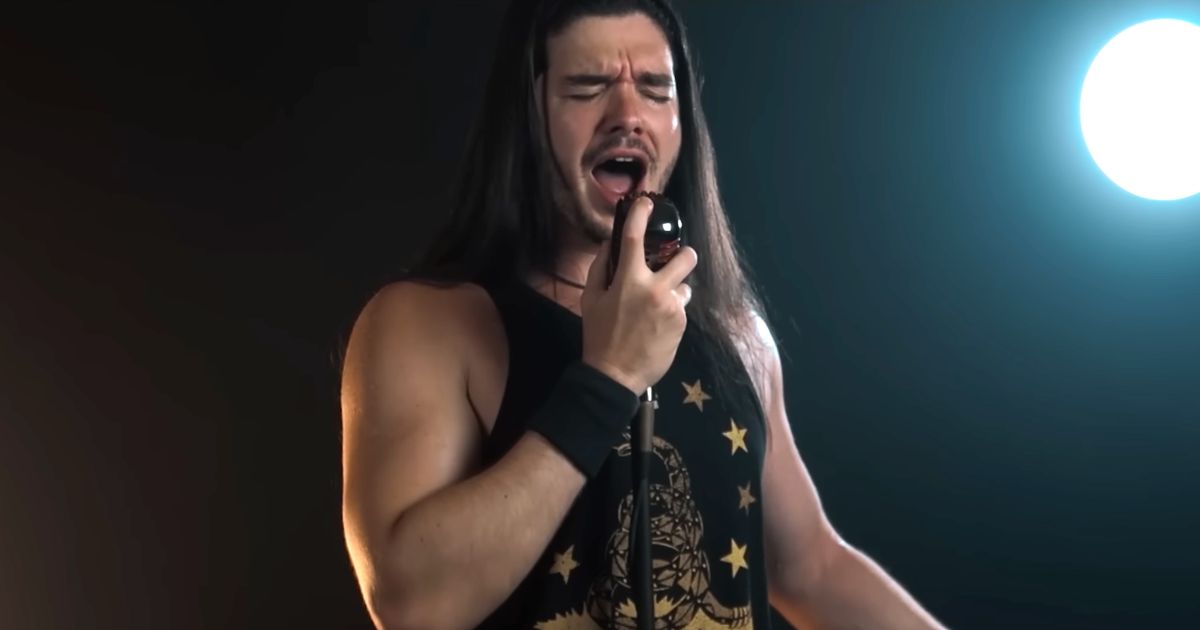 Dan Vasc: A Melodious Metallurgist
On first glance, Dan Vasc might seem an unlikely interpreter of the sacred hymn. Traditionally, 'Amazing Grace' is performed by choirs and gospel singers, echoing through church sanctuaries, touched with the delicate strains of country or spiritual music. Yet, Vasc, a "number 1 Amazon charting metal singer," ventures into unfamiliar territory with his cover of this beloved hymn.
As a singer, composer, YouTuber, and business owner, Vasc brings a unique blend of musical prowess and a daring creative spirit. He fearlessly extends the borders of his heavy metal origins, projecting a striking rendition of 'Amazing Grace' that reaches deep into the heart of the hymn's message of divine love and grace.
'Amazing Grace': The Story Behind the Timeless Hymn
Written in 1772 by John Newton, a repentant slave trader, 'Amazing Grace' testifies to the transformative power of divine mercy. Following a life-altering experience during a fierce storm at sea, Newton converted to Christianity and became an influential abolitionist. His experience inspired him to pen this hymn that has since stood as a beacon of hope for millions.
The lyrics convey a profound message of redemption:
Amazing grace, how sweet the sound,
That saved a wretch like me.
I once was lost, but now I'm found,
Was blind but now I see.
Every word pulses with Newton's gratitude for God's grace, a love so immense it can transform the lost into the found, and the blind into the sighted. It's a poignant testament to a transformative journey from spiritual blindness to profound insight, through God's infinite mercy.
Vasc's rendition of 'Amazing Grace' resonates with raw power and emotion. Far from being a mere tribute, it's an innovative reinterpretation that simultaneously respects the hymn's tradition while adding his unique flair. Vasc's vocal control, strikingly soft and thunderous at the same time, creates an evocative rendition that touches the soul.
Listeners on YouTube have been deeply moved by his performance. One commenter stated, "God gave you that voice and you use it to honor him. Thank you for that AMAZING song." Another exclaimed, "This made me cry. Thank you young man!"
"For it is by grace you have been saved, through faith—and this is not from yourselves, it is the gift of God—not by works, so that no one can boast." Ephesians 2:8-9
Dan Vasc's powerful rendition of "Amazing Grace" brings new life to a timeless hymn, demonstrating the unending relevance and adaptability of these spiritual classics. His voice, layered with rock undertones, bridges generations and genres, creating an echo chamber where faith and music meet, and grace abounds.