There are problems in every marriage but you don't expect them in the first hour of your wedding ceremony. A Michigan couple's wedding was perfect until a fire interrupted their reception.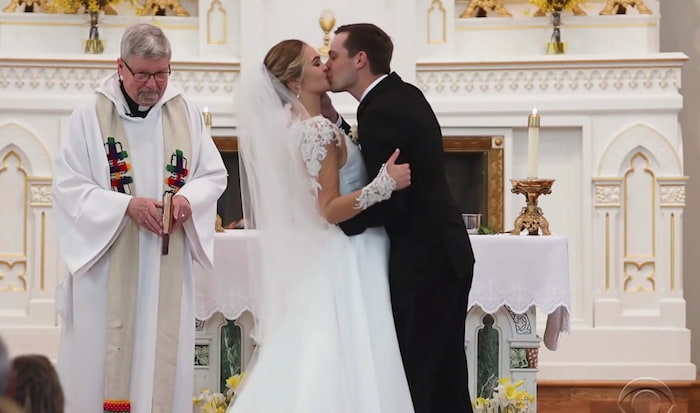 It's nice to know that there's still goodness in this world that we all share together and it was on full display when the community of Mackinac Island, Michigan, stepped in to save the day for this newly wedded couple.
Mackinac Island and Northern Michigan, especially the Western coast, are such beautiful places to live and celebrate your special occasions.
During one wedding ceremony, the father of the bride had just started giving his father-of-the-bride speech when he was alerted by the guests there to a fire in the neighboring cottage.
The bride and groom along with their wedding guests had to rush back to the same church where they had got married a few hours ago to take refuge after the fire gutted their wedding venue.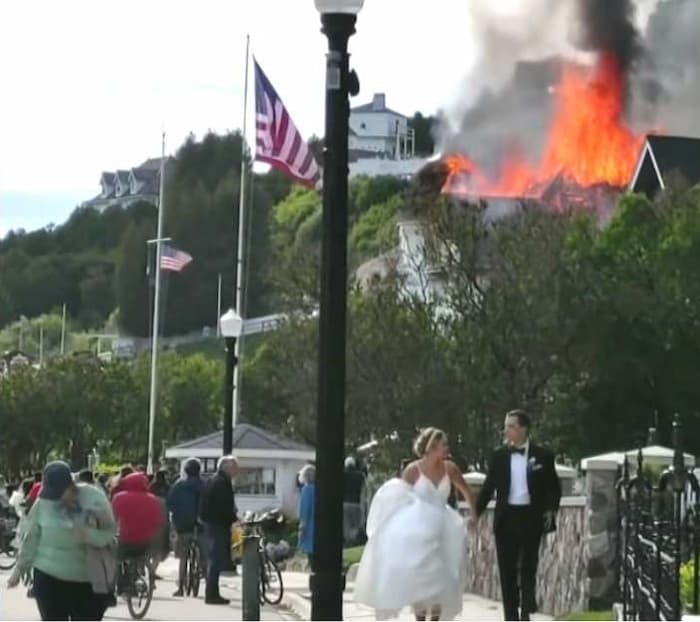 The chef of the venue took all 120 meals which were partially prepared to the restaurant next door and had them prepped there and delivered to the resort nearby which had enough space to hold the ceremony.
Another restaurant provided for things that were not available and it was all manually carried by willing workers as the island doesn't have cars.
The overall kindness of complete strangers helped get everything ready for a beautiful wedding ceremony in just one hour and put a smile back on the faces of the bride and groom.
What a beautiful story this is and much needed in the world we are living in today. We have to keep believing that there are more people that are good in this world than bad. This incident is a perfect example of that.