Conjoined twins Annabelle and Isabelle Bateson, are two gorgeous twins from County Antrim, Ireland, who are defying odds to not just survive but thrive!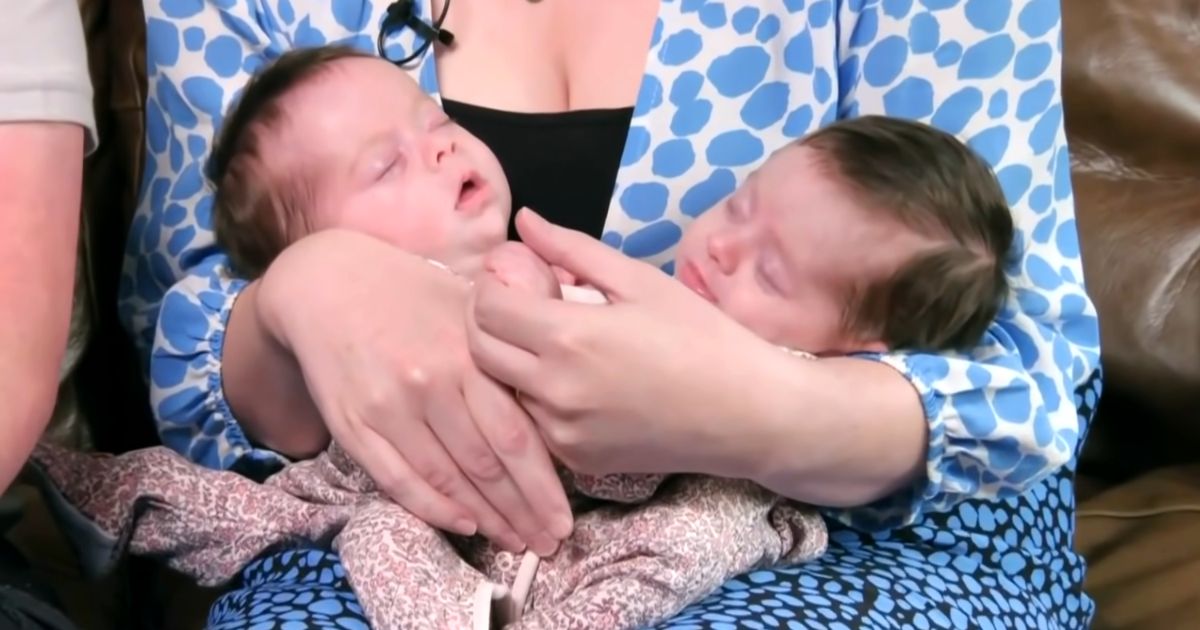 The 8-week-old twins who were born in March made their TV debut on ITV's 'This Morning' along with their proud mom and dad.
Hannah and Dan Bateson are from Northern Ireland and gave a mind-blowing interview with Phillip Schofield and Holly Willoughby of ITV on Tuesday.
New parents Hannah and Dan shared their story of the fear and faith they experienced during the time their babies were born conjoined from the chest to the pelvis.
The babies have separate hearts but share a bladder, bowel, and a fused leg and will be operated on by doctors at Great Ormond Street who are hopeful that their separation is going to be a success.
At the time of their birth, the parents said that the babies had a perfect birth, even though they had prepared themselves for the worst.
Hannah and Dan spoke about how as new parents they had hardly any idea about what conjoined twins were, and were in for a surprise when they became parents to Annabelle and Isabelle but they "hoped for the best."
Hannah recalled the initial days as she said, "We went for an early scan and there was one heartbeat, and then we got the big shock that it was twins and that we had to see the consultant at the local hospital. Then as we saw another scan it dawned on us and I said, 'are they conjoined?', and he said 'yes, I think they are.'"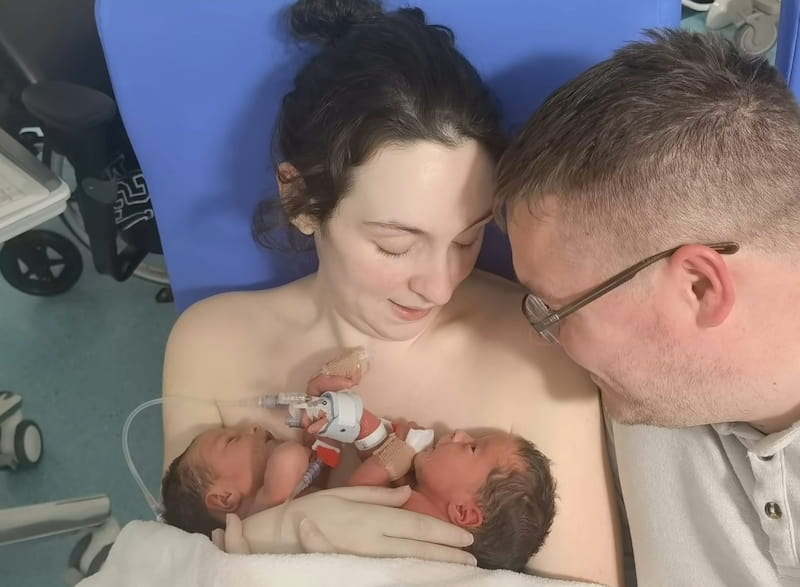 Hannah said that the babies were very determined to make it and it was a miracle to everyone when they got to 35 weeks. She added, "We were preparing for the worst case [scenario] or very sick babies, but surprisingly, the girls were born so well. Once we heard those cries in delivery it just changed the whole tone. We weren't prepared for it to go so well."
The beautiful family of four are now back home at county Antrim and are getting ready for a lifetime of surgeries for their conjoined twins.
Hannah shared her faith in God when she said, "I think a lot of it will only be discovered during surgery, we just have to have faith. But they've fought so hard to be here so far that it will go well, we just have to have that faith."
Viewers of 'This Morning' were delighted to see their story on TV as Hannah and Dan shared their battles and how they and their girls are not going to give up.
Hannah said, "They are very determined girls. It'll be very long and different challenges for them both, and they will probably be going for surgeries for most of their lives, but we're hoping that their quality of life should be good. I think they will fly through it and it'll be more challenging for us!"
One of the reasons why they are able to keep up with all of it is the amazing support and generosity they have received from their local community. "These wee girls have just worked their way into so many people's hearts" she said. "And we feel like there's so many people on this journey with us and that support we will need," Hannah said.
Let us keep little Anabelle and Isabelle and their wonderful parents in our prayers, they need all our prayer and support to get through with flying colors.