A quick-thinking mother saved the life of her toddler from a bear that had quietly entered their backyard.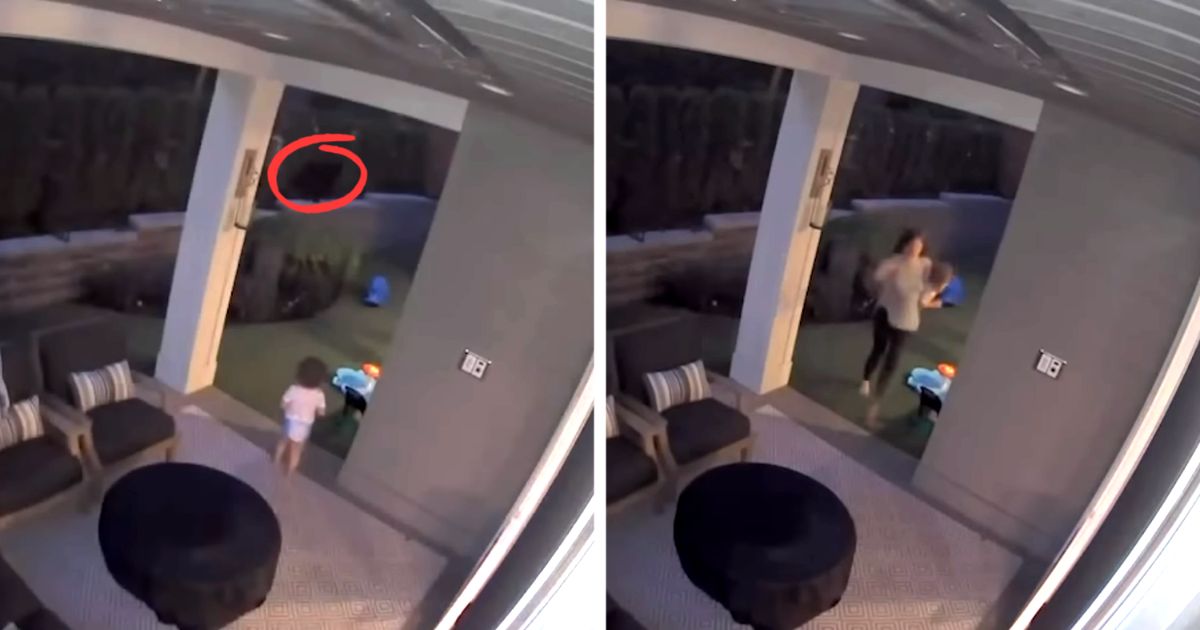 The incident happened in Washington state when a curious toddler went to see what had entered into the backyard of her house and she encountered the black bear there.
The toddler who was not aware of how ferocious a black bear can be ran innocently towards it exclaiming, "That's a bear!"
We praise God for her mother who was right there behind her and when she saw the lurking danger right in front of her child, she was able to scoop her up and run into the house to safety.
The mother must have been very scared to see the huge animal in front of her, at that time her only thought was to save the life of her child. "I was scared and started cursing like a sailor," the mother said after the incident.
The entire incident was caught on the family's home security camera which shows how close the child was to the bear and it also captures the brave mother's reaction to seeing her child in grave danger and how she ran with all her life into the house with her toddler in her arms.
Isaiah 49:15 "Can a woman forget her nursing child. And have no compassion on the son of her womb…