The 64 dedicated artists of the French dance group Murmuration captured the world's attention on America's Got Talent, earning the coveted Golden Buzzer from Howie Mandel.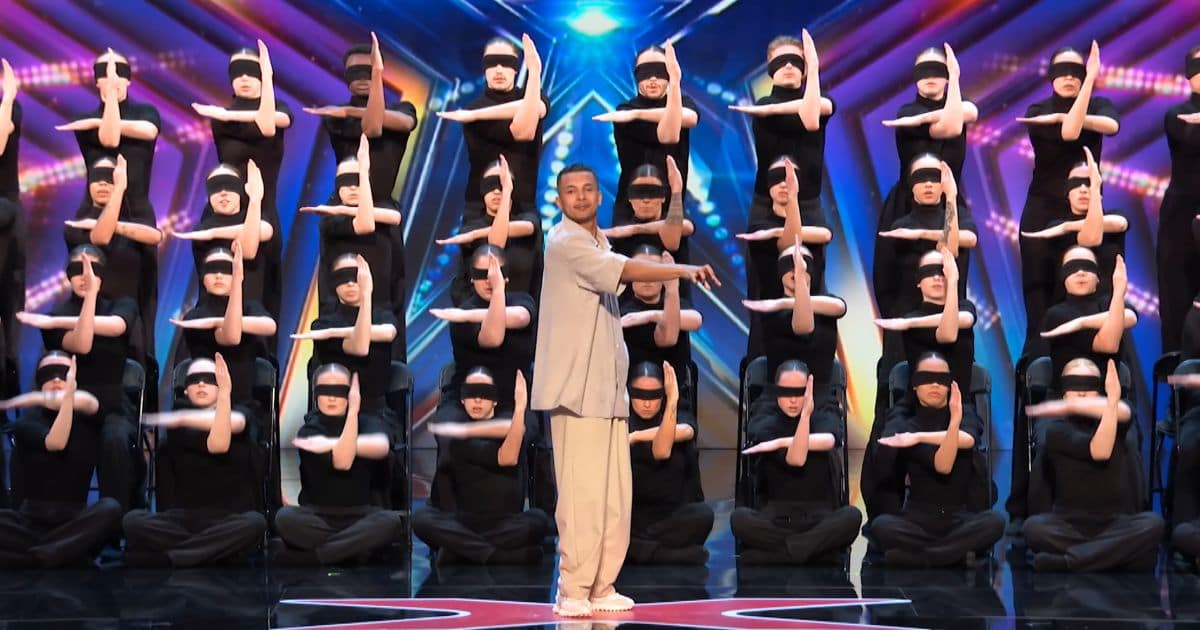 Howie Mandel, a man who has been candid about his obsessive-compulsive disorder and germaphobia, admitted the beautiful irony of his selection. He said, "For a guy who spends 90 percent of his life wanting to avoid everyone's hands, I never would have dreamed I would be so moved by so many strange hands."
A Mesmerizing Performance
The performance of the dance group, blindfolded and perfectly in sync, left the audience and judges in awe. Judge Heidi Klum described their dance as elegant and filled with grace, while fellow judge Sofía Vergara compared their synchronization to that of the previous season's winner. The ability to present such a complex dance while blindfolded is indeed an act of faith in themselves and each other.
Howie, deeply moved by the performance, said, "I was mesmerized, I find what you do hypnotic. I think it's very original, I find it almost more magnificent when you get a large group of people and the movements are smaller but perfect…it blew me away!"
Dancing Through Adversity
Adding a layer of complexity to the story is the absence of the group's creator, leader, and choreographer, Sadeck Berrabah. An unfortunate illness prevented him from traveling for the audition. But true to the spirit of unity, his best friend, Jibril Maillot, was called to lead the group in his place.
Despite the added pressure, Jibril fulfilled his duty gracefully. His shock was evident when Howie pressed the buzzer. He expressed his disbelief by saying, "Time stood still on stage, [it was] one of the most beautiful moments of my life by far."
Looking to the Future
With their spirits high and faith even stronger, Jibril and Sadeck are excited about what the future holds. They aim to touch the hearts of Americans and compete against the greatest talents in the world, continuing to promote their message of unity through dance on one of the most beautiful American stages.