With churches and sanctuaries closed in most parts of the country and world, 800 musicians from 55 countries came together for a stunning virtual choir of 'Nearer, my God, to thee.'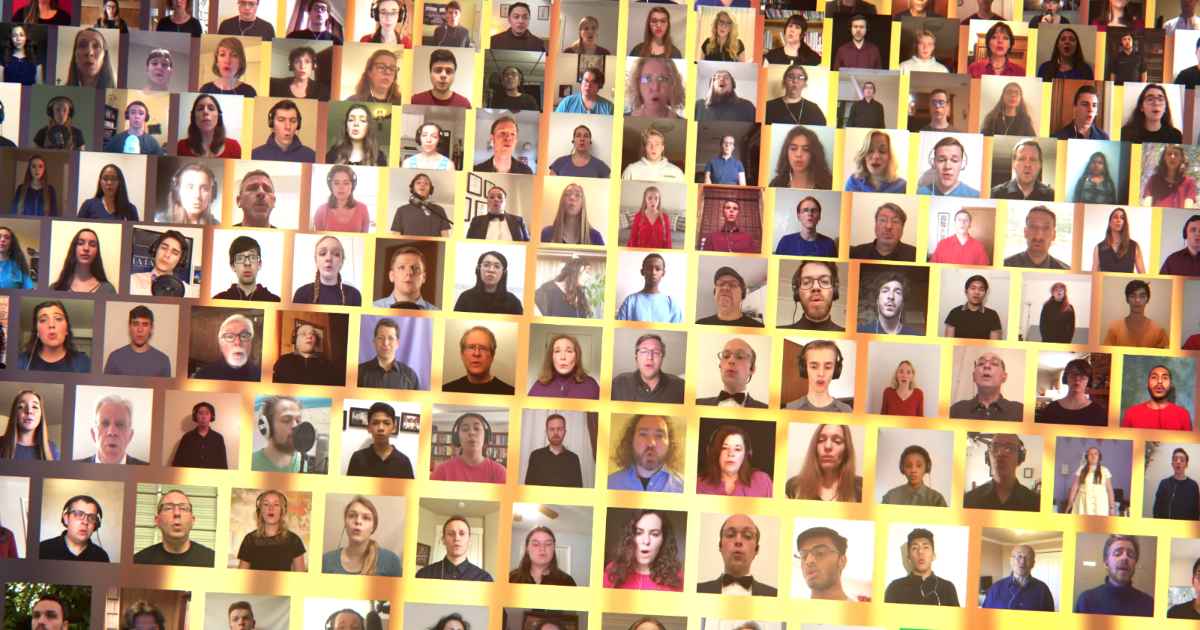 Nearer, my God, to thee
Nearer to thee!
E'en though it be a cross
That raiseth me.
BYU Vocal Point or Brigham Young University's 9-man a cappella ensemble along with the musicians are enthralling us today with their spectacular performance.
There let the way appear,
Steps unto heav'n;
All that thou sendest me,
In mercy giv'n;
It's such a blessing to see these Christian brothers and sisters come together to sing and play music unto the Lord and worship His holy name.