It's not every day that a newsroom turns into a scene straight out of a romantic film. Cornelia Nicholson, a seasoned weekend anchor at WRCB in Chattanooga, Tennessee, was left stunned and emotional during an unexpected on-air proposal from her boyfriend, Riley Nagel, also a reporter at the same station.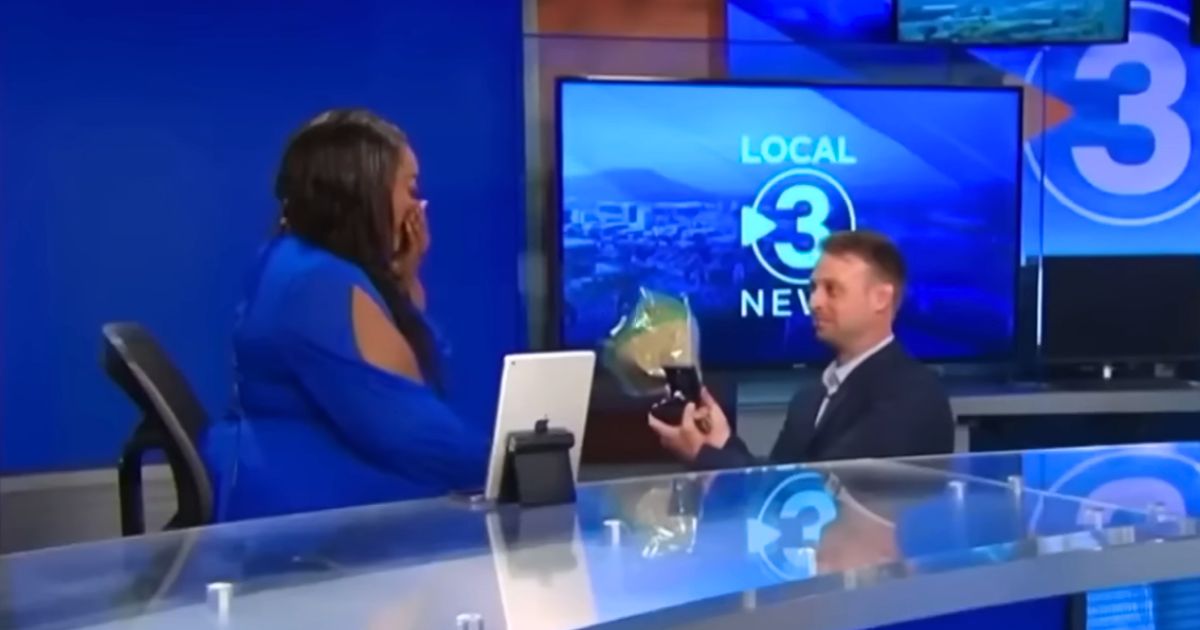 While most anchors are pros at handling surprises, this one surely took the cake for Cornelia. Preparing to read a seemingly regular promo for an upcoming segment, Cornelia began, "Coming up, we have the story of two young journalists who just so happened to find love in the same industry." Little did she know that this would segue into the most memorable broadcast of her life.
As she continued, Riley entered the studio, bearing a bouquet of fresh flowers and a mission in mind. Approaching Cornelia's desk, he knelt, presenting a dazzling diamond ring and said, "Cornelia Nicholson, would you marry me?"
The sheer surprise of the gesture left Cornelia momentarily speechless. Her response, however, was evident in her joyful nod and the tears in her eyes. As Riley inquired, "I gotta put it on?", she softly replied, "Yes." It was a pure, genuine moment, a testament to their love, commitment, and the divine plan that brought two journalists together.
"Love bears all things, believes all things, hopes all things, endures all things." 1 Corinthians 13:7
Watch the emotional on-air proposal below.