America's Got Talent's Jane Marczewski, a.k.a. Nightbirde succumbed to Cancer and died last February 19. Many, especially her family were saddened by what happened, but the messages of hope and faith she left behind will be her legacy.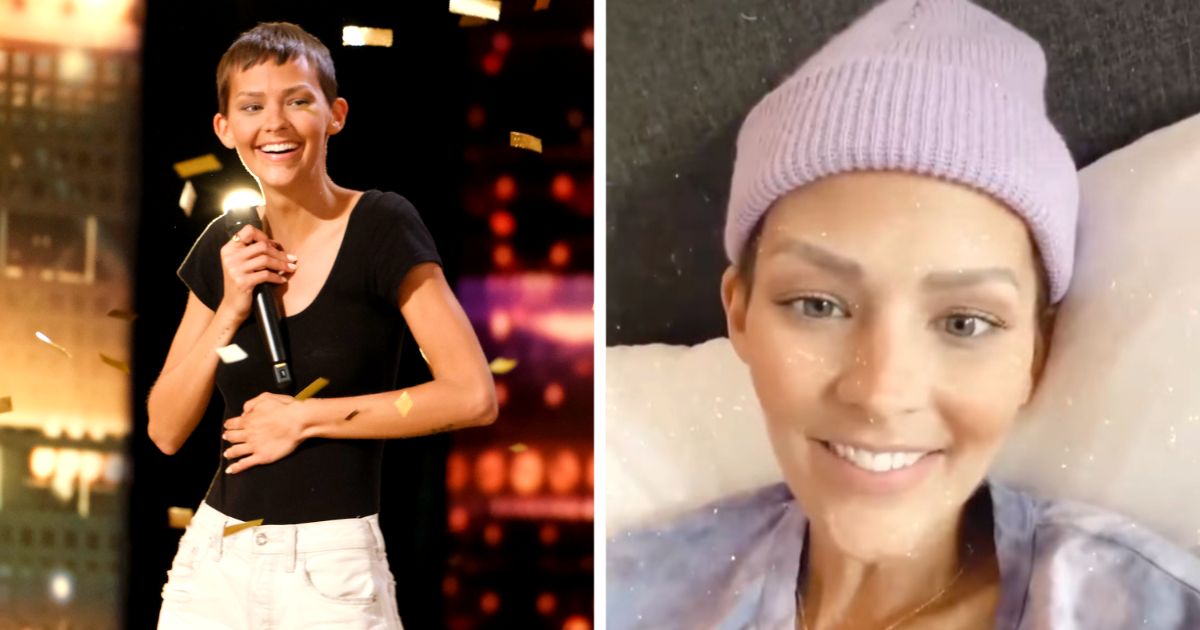 Nightbirde from Zanesville, Ohio, became famous when she joined season 16 of AGT. She earned her golden buzzer when she sang her original composition, "It's Okay" during the audition, which automatically qualified her to the semis.
Her song, "It's Okay" is about her struggle and journey while battling cancer. The judges agreed that it was one of the "most authentic" performances they have ever seen.
Jane was known for her brave and hopeful comment during the audition, she said, "You can't wait until life isn't hard anymore before you decide to be happy."
She also inspired everyone when she was interviewed right after her performance. She added, "I have a 2% chance of survival, but 2% is not 0%." During the audition, she had cancer in the liver, spine, and lungs. She did not only have a beautiful smile and glow, but she also had a beautiful and hopeful spirit.
On top of that, this reply of hers to Howie Mandel, one of AGT's judges, made a great impact on the viewers. "It's important that everyone knows that I'm so much more than the bad things happening to me."
Sadly, this talented singer didn't make it to the semis due to her deteriorating health.
A couple of days back, her family confirmed her death by releasing this statement: "It is with the deepest heartache that we confirm that after a four-year battle with cancer, Jane Marczewski, known to many of you as Nightbirde, passed away on February 19th, 2022. We, her family, are devastated by her passing and unimaginable loss."
Many were shocked and saddened by her passing including Simon Cowell, the judge who gave her a golden buzzer. He had this to say on Social media: "Heartbreaking news to hear about Nightbirde, she was an extraordinary person, so brave, so talented." He added, "She made a huge impact on AGT and the world, her courage was incredible and her determination to fight this terrible illness was remarkable. Rest in peace, Jane. I am sending my love to her family. Simon."
Watch: Nightbirde Earns Golden Buzzer With Original Song On AGT
Howie Mandel also expressed his sadness about her death. He tweeted, "@_nightbirde was such a bright inspirational light in all our lives. We must continue to live and learn from her words and lyrics. As much as I feel horribly about her passing I feel lucky to have met, heard, and known her."
"Rest in power @_nightbirde. We lost a shining star today you were a true inspiration to all. Sending so much love to all of Nightbirde's family and friends. She was something special," wrote AGT's judge, Sofia Vergara.
But, Nightbirde's most significant contribution aside from her amazing talent and beautiful spirit, was summed up by her family in these words: "Many remember her from America's Got Talent, where she performed her song "It's OK" and inspired millions of people around the globe with her messages of faith and never giving up. Those who knew her enjoyed her larger-than-life personality and sense of humor…Her lasting legacy will be the gift of hope she gave to so many through her music and the strength she found in Jesus."
She remained steadfast in her faith up to the last minute of her life. Her hope, joy, and courage inspired many to continue to face life's challenges head-on. Jane was only able to face her struggles with so much hope because of Christ alone.
"So do not fear, for I am with you; do not be dismayed, for I am your God. I will strengthen you and help you; I will uphold you with my righteous right hand." Isaiah 41:10
It's like JANE knew the words she needed to leave us with before she left. We hope her words comfort you all as you mourn. "Grieving is the souls way of saying IT MATTERED". Here is a statement from Jane's family: "After a four-year battle with cancer, Jane Kristen Marczewski, also known as Nightbirde, passed away on February 19th, 2022. Many remember her from America's Got Talent, where she performed her hit song "It's OK" and inspired millions of people around the globe with her messages of faith and never giving up. Those who knew her, enjoyed her larger-than-life personality and sense of humor. She had a witty joke for every occasion—even if the joke was on her. Her lasting legacy will be the gift of hope she gave to so many through her music and the strength she found in Jesus." – Marczewski Family – As you all can imagine, the outpouring of love and support for JANE is massive. In lieu of flowers, please consider donating to the link below for her family to continue to honor JANE and her legacy. It's like JANE knew the words she needed to leave us with before she left. We hope her words comfort you all as you mourn. "Grieving is the souls way of saying IT MATTERED". Here is a statement from Jane's family: "After a four-year battle with cancer, Jane Kristen Marczewski, also known as Nightbirde, passed away on February 19th, 2022. Many remember her from America's Got Talent, where she performed her hit song "It's OK" and inspired millions of people around the globe with her messages of faith and never giving up. Those who knew her, enjoyed her larger-than-life personality and sense of humor. She had a witty joke for every occasion—even if the joke was on her. Her lasting legacy will be the gift of hope she gave to so many through her music and the strength she found in Jesus." – Marczewski Family – As you all can imagine, the outpouring of love and support for JANE is massive. In lieu of flowers, please consider donating to the top link in the bio for her family to continue to honor JANE and her legacy. "We are raising funds in honor of Jane in order to create a memorial foundation to donate to cancer research & give grants/support to those who may be unable to afford the treatment they need. The proceeds from this fund will be used to honor Jane's memory by allowing her dream and inspiration to carry on." – We love you so much, JANE! #nightbirde https://gofund.me/f0668ae4

Posted by Nightbirde on Tuesday, 22 February 2022