Simple things can bring the most comfort in times of pain and suffering. For one patient in a hospital in Arkansas, that comfort came in the form of a beautiful melody of 'Amazing Grace.'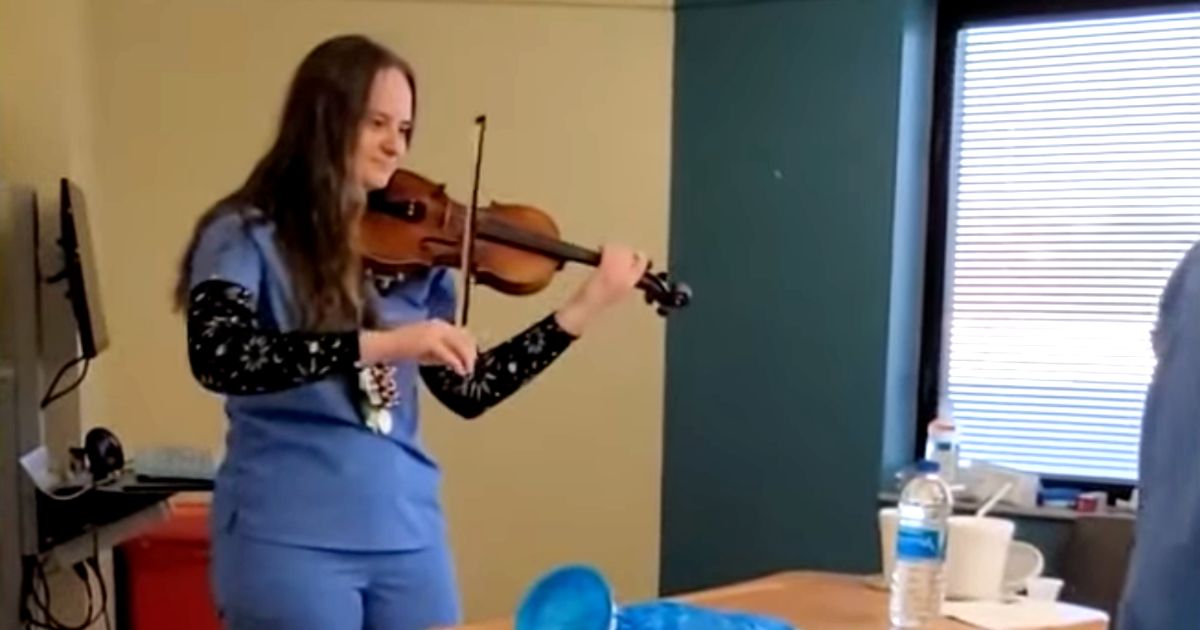 Nurse Annie McWilliams was recorded on video, playing the classic hymn on the violin to lift the spirit of the patient at CHI St. Vincent Hospital, Arkansas.
It is important to remember the power of kindness and compassion, as we navigate life. Whether it's through music, a kind word, or a simple gesture, we all have the power to make a difference in the lives of those around us.
Let Annie's beautiful act of kindness inspire us all to do a little bit more to brighten someone else's day.
Someone commented; "God Bless her heart, that's such a beautiful thing to do. I'm sure it helps many even if they don't express it."