Talented pianist YoungMin You plays an energetic dance piano cover of 'The Blessing' by Elevation Music and we are loving it.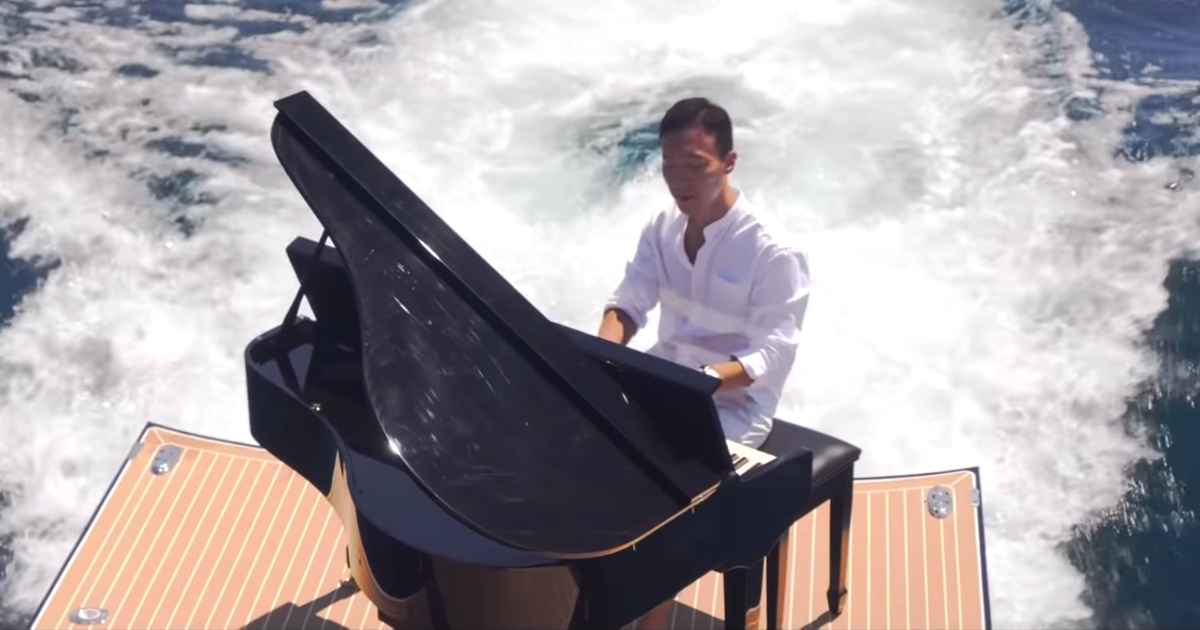 It is a piano arrangement of the Blessing by Elevation Worship (Kari Jobe & Cody Carnes) and was shot on a boat (yacht) in Lake Michigan.
YoungMin You makes Christian piano covers and sheet music every week for his followers to learn and play.
'The Blessing' is a song performed by Kari Jobe, Cody Carnes and Elevation Worship, from their live album, Graves Into Gardens which released in 2020. The song was written by Chris Brown, Cody Carnes, Kari Jobe and Steven Furtick.
The Lord bless you
And keep you
Make His face shine upon you
And be gracious to you
The Lord turn His
Face toward you
And give you peace
'The Blessing' was a commercial success and debuted at No. 3 on the US Hot Christian Songs chart. It peaked at No. 2, and No. 15 on the Bubbling Under Hot 100.
May His favor be upon you
And a thousand generations
Your family and your children
And tHeir children, and tHeir children
This song has been a big blessing to the Christian believers all over the world especially during these times of the pandemic and the protest. YoungMin You has transformed the song into a beautiful dance piano cover which is fast and peppy and will surely make many people happy everywhere.