California police officer Brett Byler is most happy when he is spending time with family and loved ones as their presence has helped him cope with a devastating cancer diagnosis and even during the quarantine, they have been there for him.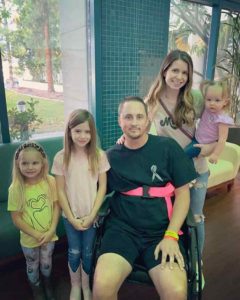 The dad-of-three was given a devastating diagnosis of glioblastoma, an aggressive form of brain cancer in February this year. Doctors gave him 12-18 months to live, and he started having chemotherapy, radiation, and surgery to remove 80 percent of his tumor.
"What lifts Brett's spirits the most is being around people and just talking and cracking jokes," his wife Mariah said. "With coronavirus limiting human interaction and touch, it's been really hard to maintain his positive spirits."
For Brett's 31st birthday, the community decided it was time to give him a "drive-by" celebration! His coworker gave Mariah the idea and she loved it! The two of them invited as many people as they could, making sure to keep Brett in the dark.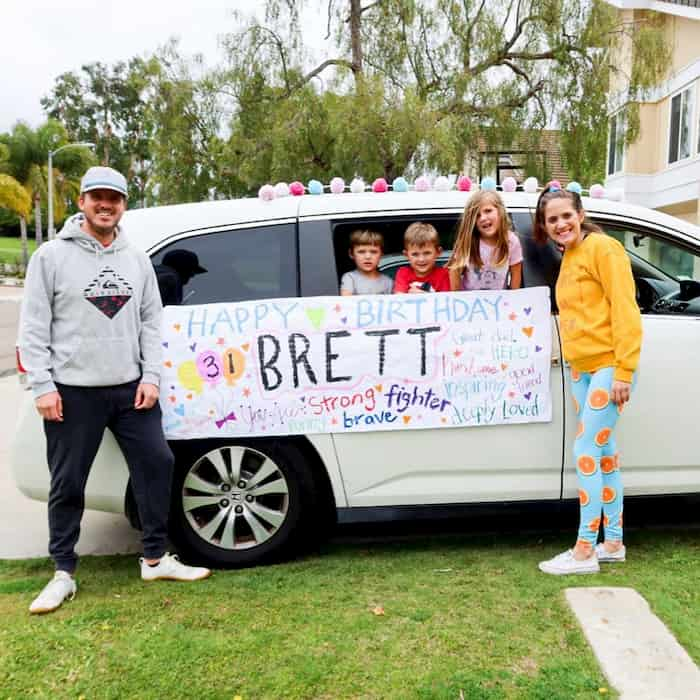 On Easter Sunday, Mariah and their daughters led Brett outside where the parade of cars began, starting with his brother Brandon, a fellow police officer. More than 120 cars joined the parade, all filled with cheering people holding up signs and sending love. This support meant the world to Brett and he'll never forget it.
"We couldn't help but burst into tears; the love was overwhelming," Mariah said. "It was exactly what he needed… and our faces hurt from smiling and waving for almost an hour straight."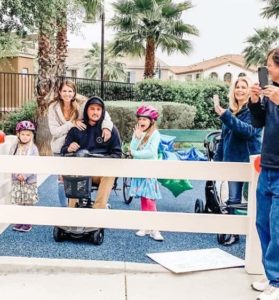 "I couldn't help but get emotional," Brett added. "Given the circumstances, it was the best birthday ever. It's proof that in this family, no one fights alone."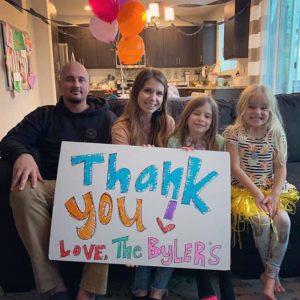 This was a beautiful way to show Brett how much he was loved and supported by his community and it showed that everybody was in it together.
Support officer Brett on GoFundMe.