Hundreds of babies have died when left unattended in hot cars by negligent parents, but thankfully one young infant was rescued in August after a Good Samaritan alerted a police officer about it.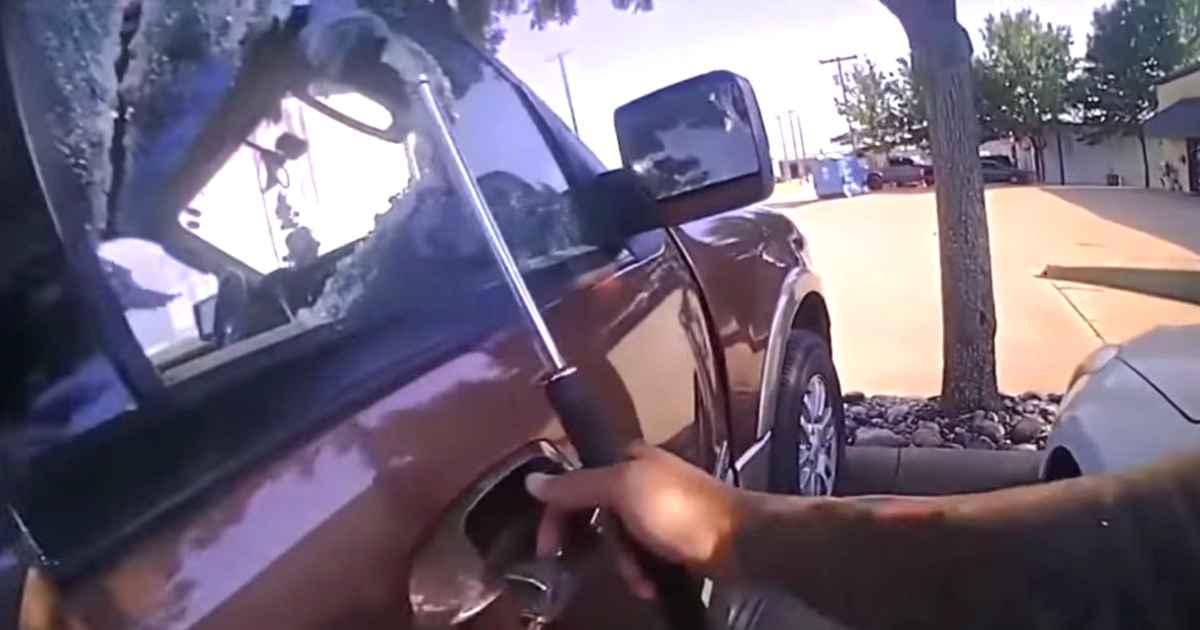 The stranger in Duncanville, Texas, spotted the baby sleeping alone inside a hot car but by the time Officer Christian Pinilla arrived on the scene, the baby was crying and was alive but was covered in vomit.
Pinilla called for paramedics and quickly opened the locked car, bashing in the passenger-side window to get to the door control panel. The almost year-old baby was sweating, and after rescuing the baby, the officer placed the child in his air-conditioned vehicle until the paramedics got there.
A report says that the incident seemed to be miscommunication between the family, "The mother of the infant was identified and had arrived in the same vehicle from which the infant was saved, along with the infant's grandmother and two of the infant's older siblings," the post said. "All indications seem to point to this being a mistake caused by false assumptions and faulty communication about the infant's well-being."
Child Protective Services was alerted and they are to determine if further action is necessary. Meanwhile, Officer Pinilla has been recognized by Safe Kids Greater Dallas with a lifesaving award. "The Duncanville Police Department is thankful this incident did not result in a more tragic outcome as so many unfortunate incidents of children being left in hot vehicles do," the post continued.
"Due to an alert and concerned citizen calling, and due to the definitive, quick actions of the Officer, both of whom will undoubtedly be regarded as heroes by the rescued infant for the rest of its life, a tragedy was averted." The police department cautioned that with unusual schedules and school starting up in some places, it will be more urgent for the public to know, at all times, whether the children are in the car or not.