We are three months away from Christmas, but an Ohio neighborhood is already celebrating Christmas.
The homes in and around the Cincinnati suburb of Colerain Township have already put up their Christmas lights and hung wreaths on their doors.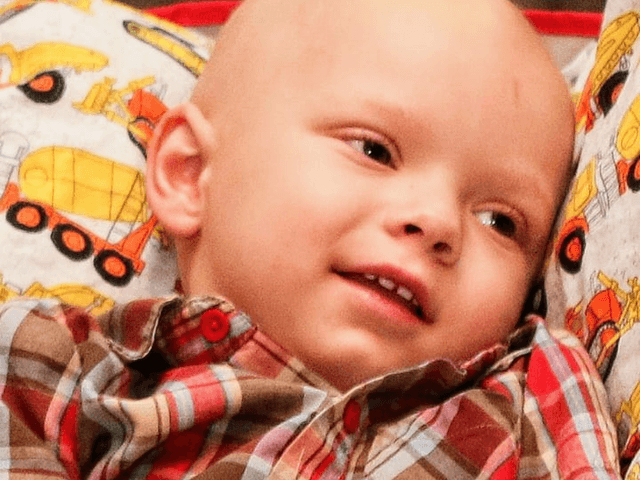 This early Christmas celebration is an effort to bring the holiday cheer to a 2-year-old boy Brody Allen, who has been diagnosed with a rare type of brain cancer and has only a few weeks to live.
He was first diagnosed with cancer in May of this year. Initially, doctors told his family that he has an inner ear infection, but when his mom and older sister, McKenzie, took him to Cincinnati Children's Hospital, they came to understand that his condition was much worse. Doctors found a mass on his brain stem, and later tests determined it was a tumor.
"The doctors told us he had brain cancer," his sister McKenzie Allen, 21, told CBS News. Brody had four rare ETMR tumors (Embryonal Tumor with Multilayered Rosettes), and the worst one was intertwined in his brain stem, Allen said.
The little boy has endured chemotherapy, but after three or four months of treatments, no progress was made. In reality, the boy was getting worse, and now has a fifth tumor.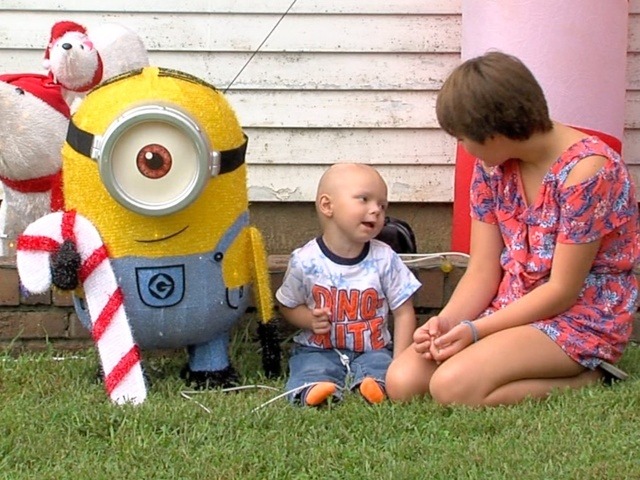 "It was devastating news," Allen said. On August 4, Brody stopped receiving treatments. He was expected to have about two months to live — and that was five weeks ago.
"When Brody's chemo treatment journey ended, we made a promise to each other that we were going to make each and every single day that he had left better than the next," his older sister said. "And we wanted to do everything that we could and give him as much joy and happiness that we could, even though he only has a short time left."
At just 2 years of age, this sweet boy has been through a lot of struggles but he is a happy, smiling boy, but his family is heartbroken because he won't make it to Christmas, a season he loves.
The family wanted to make this Christmas really special for Brody and decided to bring it in early.
So they posted a message in the Facebook group asking for help. "We asked for some decorations, and honestly I don't even know who donated," Allen said. "I feel horrible for saying that, but they just stopped by, complete strangers."
Allen says it wasn't just a couple of people who brought Christmas decorations by — it was lots of people. "A gentleman named Ryan … He does the Cincinnati Christmas lights, and he just came over and donated a bunch and he keeps coming back," Allen said. "And he helped put up more lights yesterday."
It was not only the Allen home that was decked out with decor, but even their neighbors joined in on the fun.
"Our neighbors… they put up their decorations right next door to us, and it just keeps growing," Allen said. She said the decorations started with people in their cul-de-sac and spread to people in other neighborhoods, and even other states.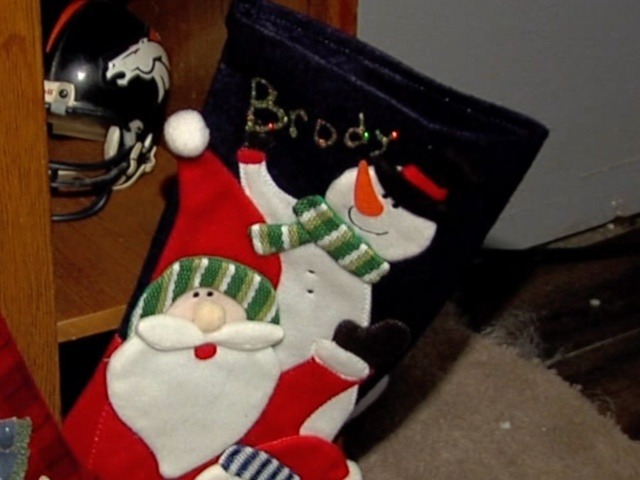 "He absolutely loves it," Allen said of her younger brother. "His speech is impaired, so he has trouble talking now, but he has the cutest little froggy voice. So the first night we put out lights — which compared to now is nothing — we rolled him out in his little wagon and he just let out the biggest 'wow!'"
"Every day he wakes up and he has the Christmas lights outside and the tree inside and he is so happy … He's ecstatic," she said.
"I think [Christmas] is more than just lights, it's a feeling. And for everybody, the Christmas spirit kinda came early this year… and it's spreading to everybody, even our neighbors," Allen said.
May the Spirit of God envelope this family and take away all their pain and suffering and turn into joy and happiness forever.