Two-time Olympic runner, Shevon Nieto slew with her performance on America's Got Talent 2020 with an original song written for her husband.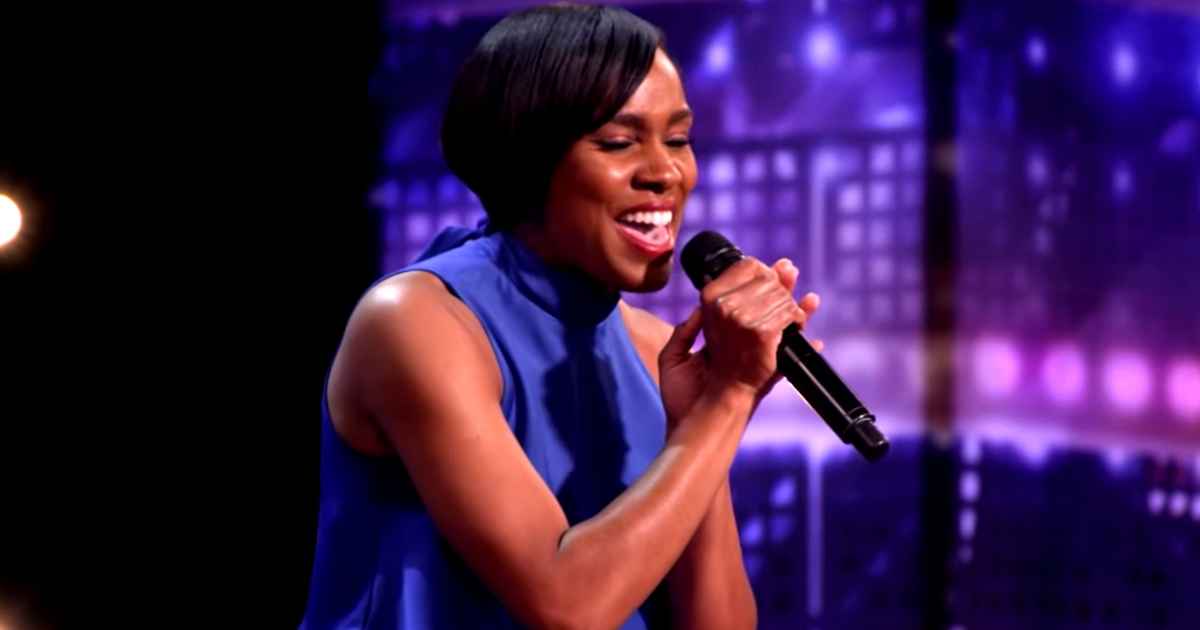 Shevon is originally from Jamaica but now lives in California, with her bubbly personality and inspiring story she managed to captivate the judges.
In her tearful, she spoke about her dream of winning the Olympics and how it all came crashing down unexpectedly one day.
Shevon was running 400-meter hurdles back in high school and in ninth grade, she was ranked number three in New York State in the 400 meters. "Making it to the Olympics was like winning the lottery," she said. She competed at the 2004 Olympic Games in Athens and in 2015 in Beijing.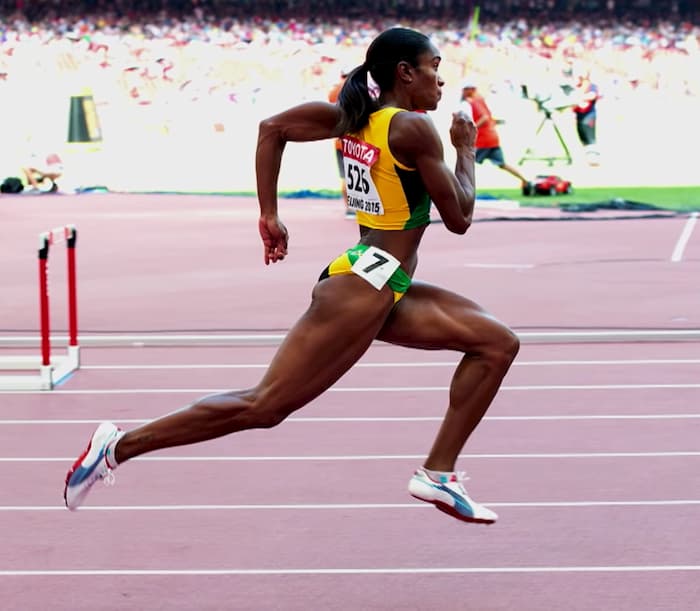 But in 2016, when her husband Jamie Nieto, a two-time Olympic high-jumper, got into a jumping accident while he was coaching Olympic hopeful athletes when his foot slipped on one of his jumps. This left him paralyzed from the chest down and changed Shevon's life forever.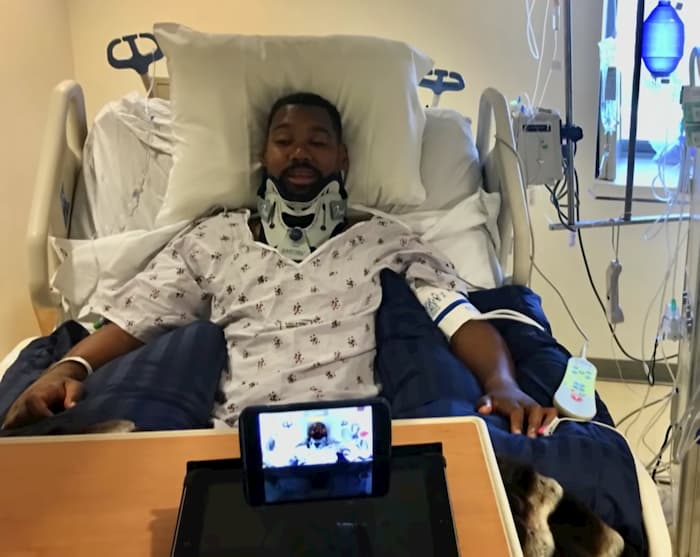 She had to retire from sport and give up her Olympic dreams, "Jamie just kept saying I'm sorry. He felt like he messed up our dream," she said.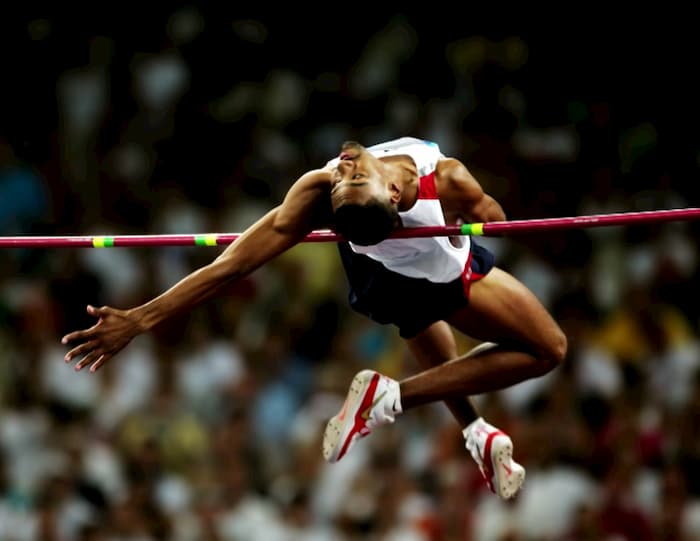 Jamie said that this was a "heartbreaking" moment that he experienced because he did not want Shevon to give up on her dream. Shevon wrote songs for Jamie as a way to help them get through the difficult times after his injury.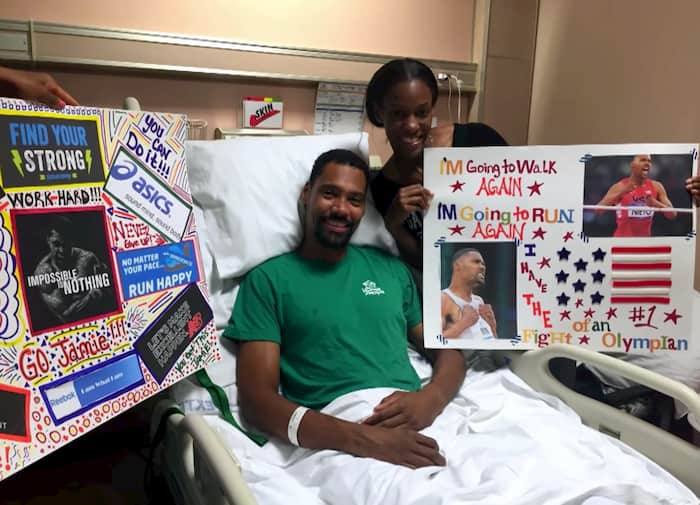 He told her to audition for America's Got Talent to showcase her talent. "I married the woman that storybooks talk about," he said, "It feels really good to win your races, you know, but it's the hardest race, those are the best ones. That win is worth everything," Shevon said.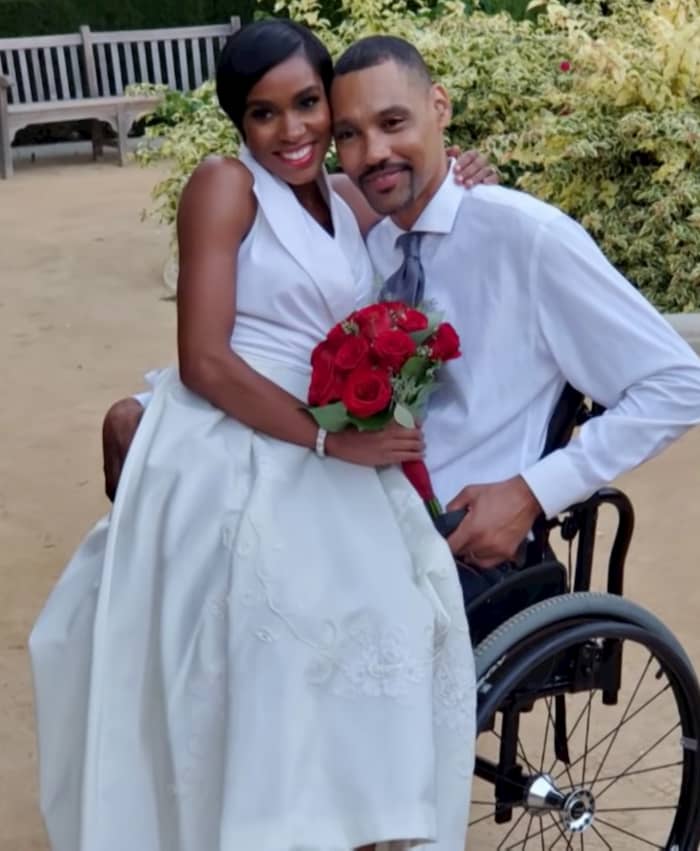 Shevon sang an original song called "Through The Good And Bad" that she wrote for Jamie.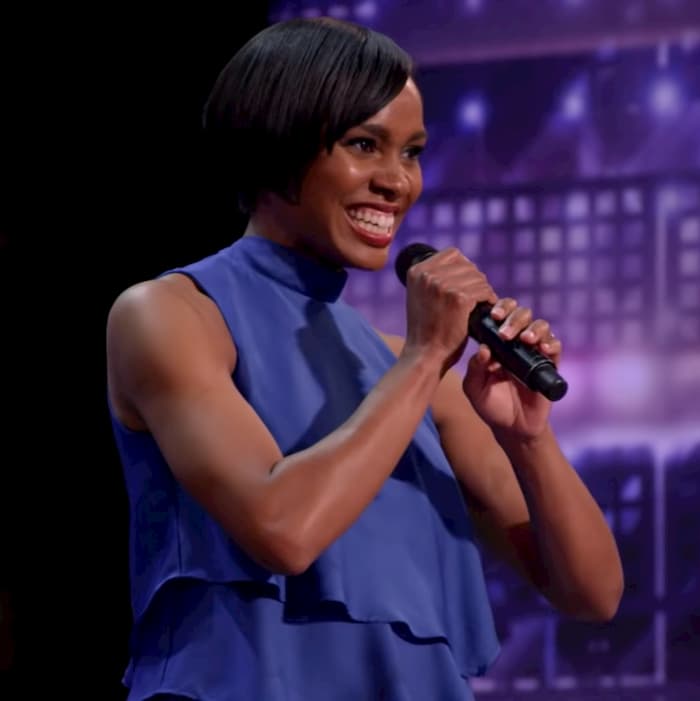 Guest judge Eric Stonestreet looked like he was about to cry through her performance, there was no audience present for Shevon's audition as it was filmed during the peak of the coronavirus pandemic. Shevon got a standing ovation from the judges for the originality of the song and the genuine talent that she possesses. We really hope this 'angel' goes right to the end of the show and wins it.