An anonymous stranger paid off the entire debt that was owed by students of a college in Texas. Along with their diplomas, the new graduates were going to have their balances cleared as well.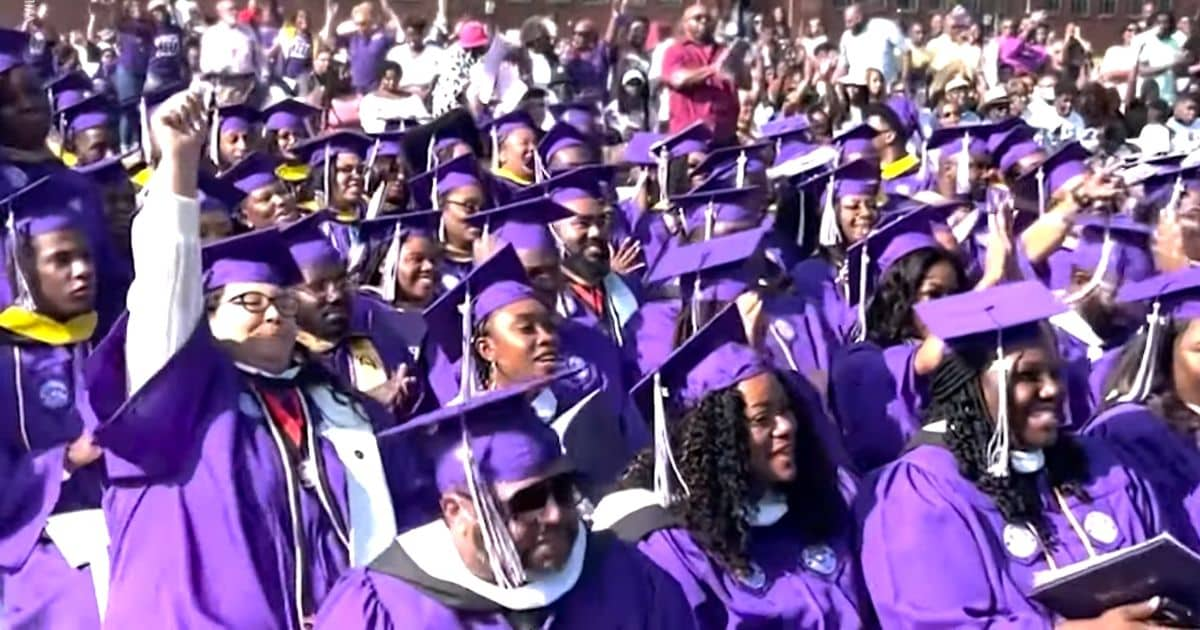 More than 100 students of the class of 2022 at Wiley College in Marshall, Texas were cheering and blown away when it was announced by their President & CEO Dr. Herman J. Felton, Jr.
The anonymous stranger paid off the entire debt amounting to $300,000 to give the students a new start in life.
Dr. Felton said, "Our commitment to our students goes beyond their time while they are enrolled," said Dr. Felton. He added, "We are grateful for this anonymous donor who will assist the students in paying off their balances."
Most college students understand the burden that comes with student debt and to have it all paid off in a second is like a big burden lifted off their shoulders.
Matthew 11:28-30 "28 Come unto me, all ye that labor and are heavily laden, and I will give you rest. 29 Take my yoke upon you, and learn of me; for I am meek and lowly in heart: and ye shall find rest unto your souls. 30 For my yoke is easy, and my burden is light."
The proud President & CEO said, "As Wiley College closes the academic semester and prepares for its Sesquicentennial Celebrations beginning in July, this is a great way to start the celebration of 150 years of the College's contributions to the world."
What a great graduation ceremony it must have been for these students, they must have been so encouraged and uplifted by this act of kindness especially since the school's motto is "Go forth inspired."
May God bless the anonymous stranger abundantly for being such a blessing to these wonderful young men and women from Wiley College.