Kenny Ferree was on his way to work down Ardmore Boulevard with his wife in the car, when he heard a loud crashing sound and saw metal debris flying through the air.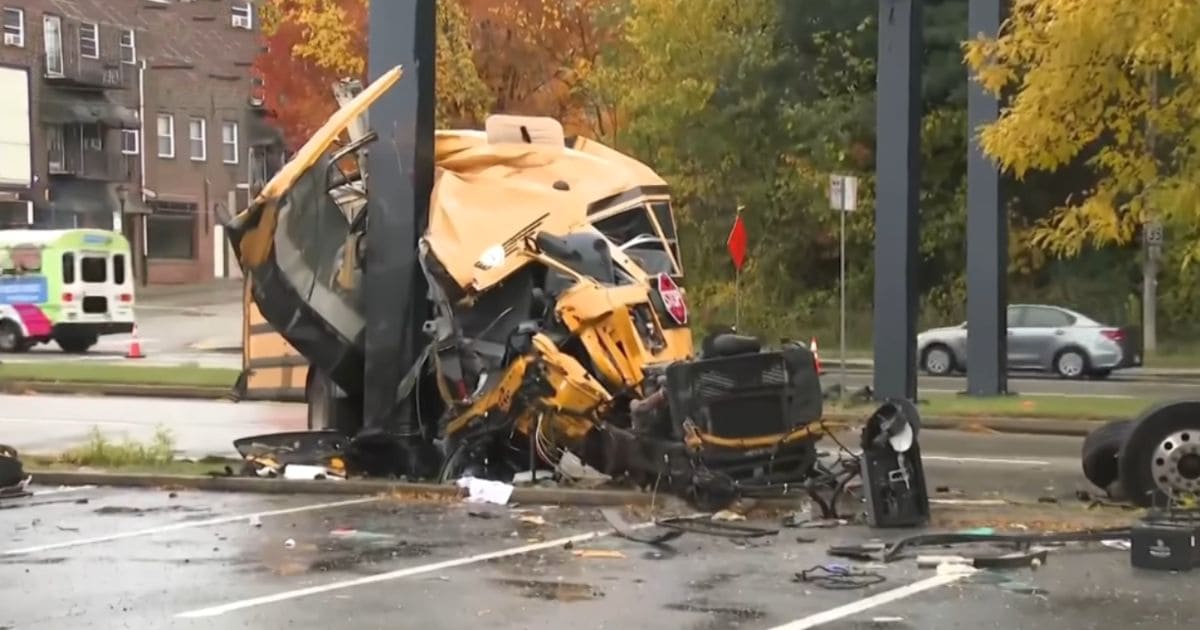 A school bus had crashed into a steel pole near a Taco Bell in Forest Hills, Pittsburgh on Ardmore Boulevard. It was completely mangled, the front hood assembly, the front axle, was rolling down the street, and by the looks of it, no occupant could have survived. Luckily, it was empty.
"When you looked over, you could not believe that anything or anybody was left," said Kenny Ferree. "It disintegrated."
Kenny immediately jumped into action and approached the mangled bus. The driver was bleeding profusely from a large gash over his head. He then removed his shirt and wrapped it around the man's head. And talked to him to keep him calm, until emergency service arrived 30 minutes later.
"He was doing OK," said Ferree. "We were talking. I knew how bad it was, but I wasn't going to let him know."
The man was then taken to a hospital by the medics who arrived shortly after the first responders. Kenny hopes that the man recovers quickly and plans to get coffee with him when he does.