It's heartwarming stories like these that are bringing smiles to the faces of people all over the country.
An animal rescuer shared a heart-wrenching account of how she found a Pittie lying hurt and abandoned at the side of the road.
She says that the dog was trying to tell her that she was waiting for her all the time and why did she delay coming to her earlier.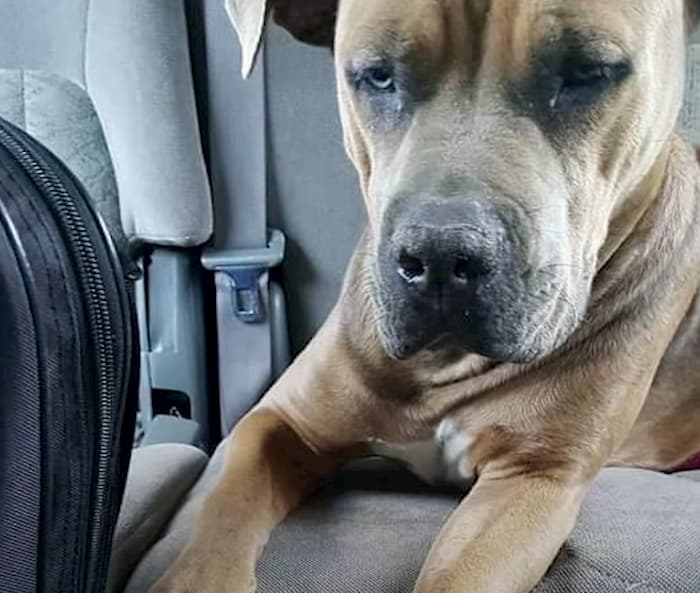 It was broad daylight but still, nobody stopped for her there. The dog couldn't walk on her own and so she carried and put her into the truck.
She was holding her hand the whole way she drove to the vet. The vet didn't think she was hit by a car but instead, she had old fractures where she had been and was abandoned.
The rescuer gave her a pink stuffed bunny which she has used as a pacifier till this day.
They provided a wheelchair but she didn't want that, she started walking on her own from the next day.
The whole staff loved her and no one believed that someone could have the heart to dump her on the road like that.
A friend on Facebook told her that someone was interested in getting a dog and that they had a big yard and now she was home finally.
Her owners say that she's been gentle from the first day till now and never leaves her pink stuffed bunny that she got from her rescuer.
She would get up on the couch and put the stuffy in her mouth and close her eyes. She also loves to chase the ball and they got a slinger to throw the ball far for her.
When the woman who rescued her went over to see how the dog was doing in her new owner's place, she was amazed to see her progress and how fine she was doing.
It was like nothing ever happened to her, she had forgotten her past and she was just living her best life now.