A group of good Samaritans in Louisiana, came together to rescue a police officer from a dangerous situation. The officer's vehicle had overturned and caught fire, putting his life at risk.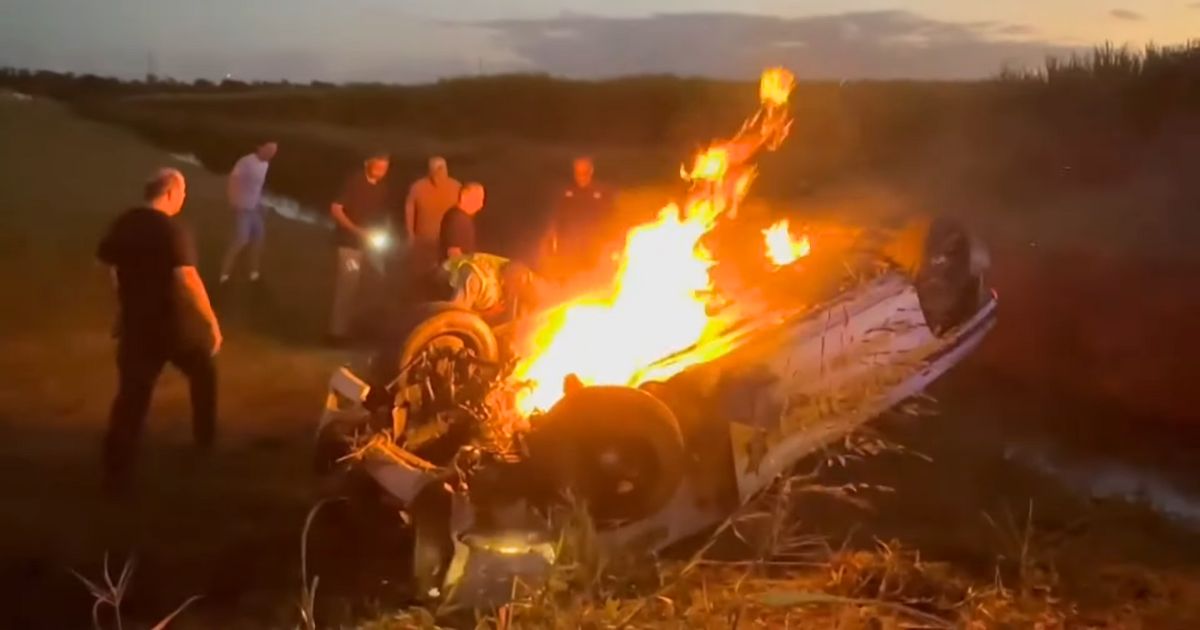 The incident occurred around 6:45 p.m. on a Saturday evening. The officer, a supervisor from the St. Charles Parish Sheriff's Office, had just finished his shift at the jail. He was driving home in his marked Sheriff's unit when he lost control of his vehicle. It flipped over and burst into flames, with the officer trapped inside.
At this critical moment, a couple from LaPlace happened to be passing by. Without a second thought, they pulled over and rushed to the officer's aid. Their quick actions inspired other passersby to join in the rescue efforts. Together, they worked tirelessly to free the officer from the flaming wreckage.
One of the good Samaritans, who later spoke to WWL-TV, humbly said, "I'm not no hero. I just did what I thought was right… I just assumed somebody was in that car."
Despite the intensity of the situation, the officer miraculously sustained only minor injuries. He was taken to a local hospital for treatment and is now recovering at home. The Louisiana State Police are conducting a thorough investigation to determine the cause of the accident.
Sheriff Greg Champagne expressed his gratitude for the swift action of the good Samaritans and the St. John Parish Sheriff's Office. "I am thankful our officer received help quickly… and will be alright," he said.