A sweet photo of a police officer cooking for a man who just needed someone to talk to is going viral on social media.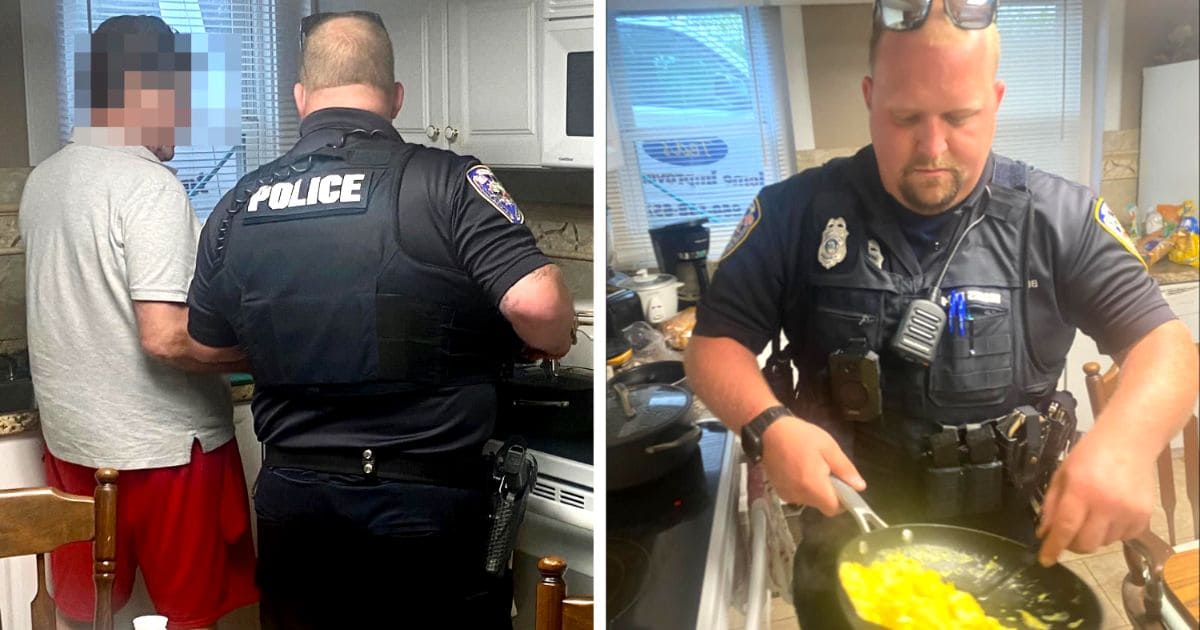 Our police officers get all sorts of calls and this one was nothing unusual. The officer from The Middleton Police Department was responding to a call from a local man who said he was having a difficult week and needed a friend to talk to.
Officer Andrew Brooks spent time with that person at his residence in late June who was very hungry and didn't know what to cook for dinner and wanted someone to lean into.
The man must have been really hungry because he kept telling the officer that he wanted to eat something and so officer Brooks used the man's garden ingredients and items in the house to cook a meal for him.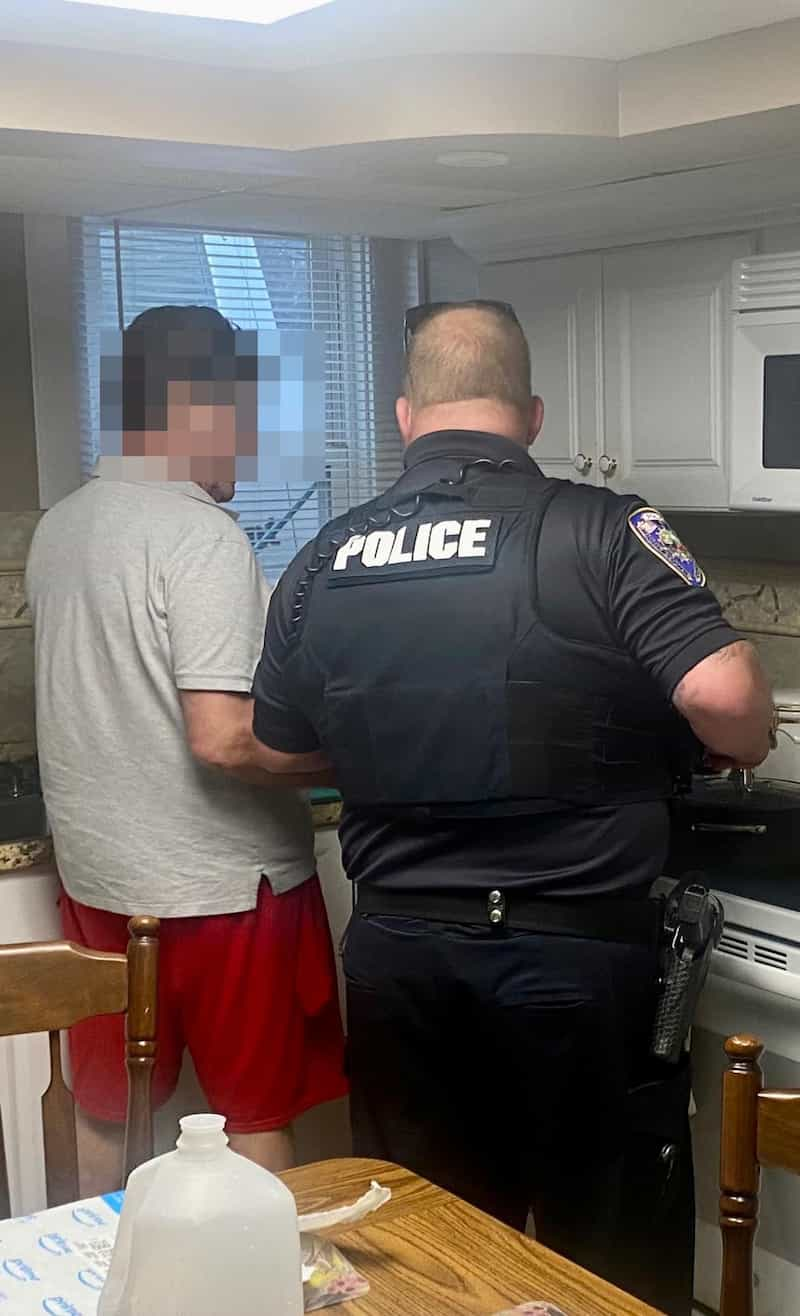 The police department shared on the Facebook post, "Without hesitation, Officer Andrew Brooks utilized the male's garden and the food he had in the house and made this gentleman dinner," it said.
It's heartwarming to see an officer clad in uniform cooking away eggs in the man's kitchen and serving them to him in a few pictures taken at the scene and shared later by the department on Facebook.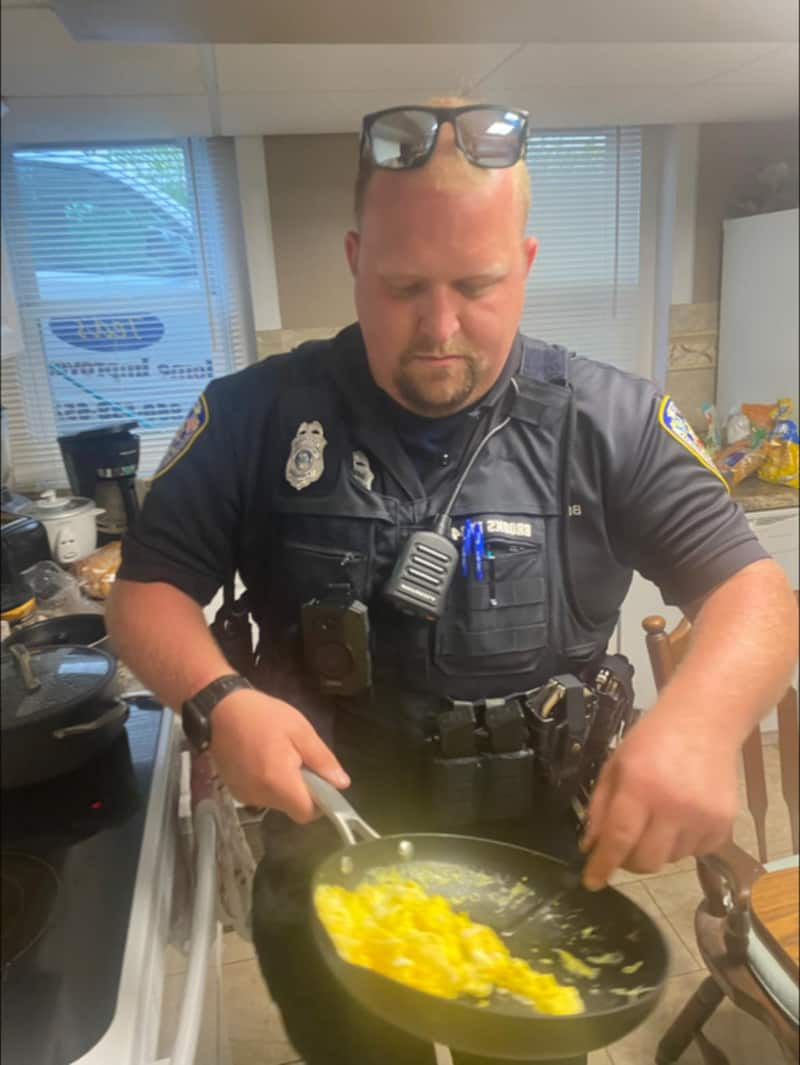 "Sometimes a hot meal and someone to talk to is all it takes to lift someone's spirits and change their perception on things," the department wrote. "Thank you for going above and beyond Officer Brooks!!!"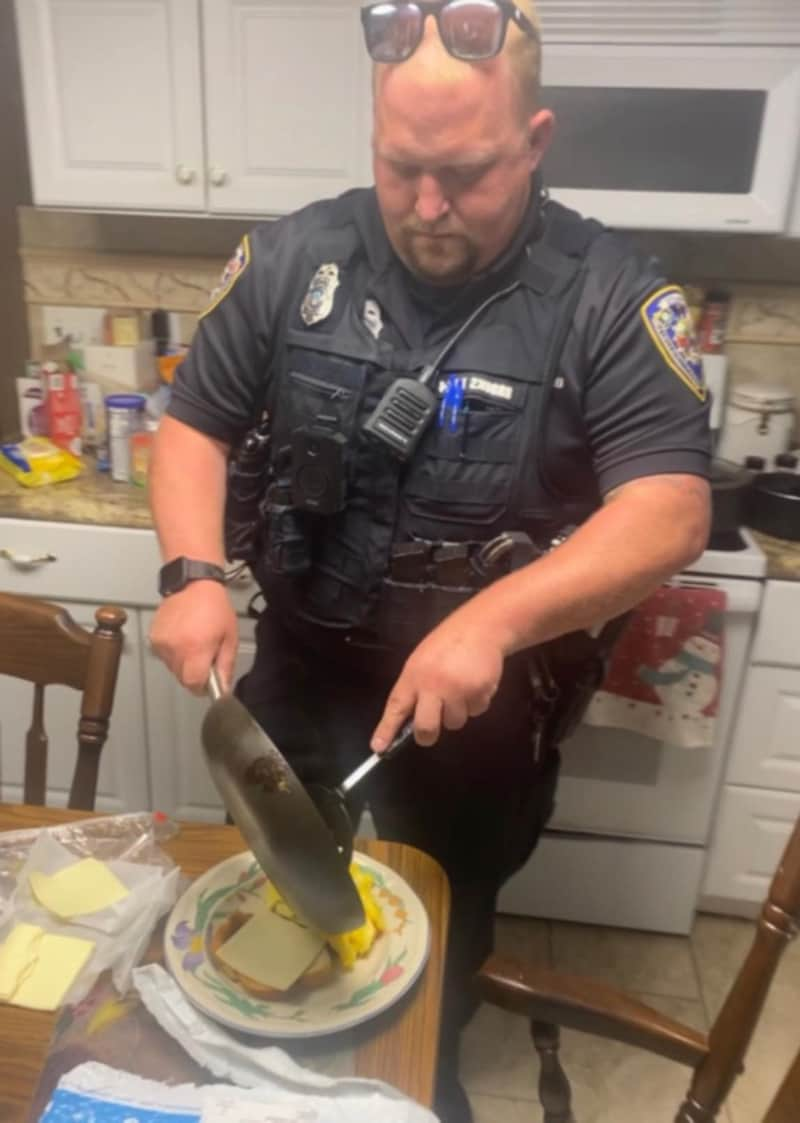 From keeping the peace in communities to cooking hot meals and serving them to random people, our officers are doing it all and we must appreciate and support what they are doing for all of us through our prayers, and thankfulness.