In a time when more and more people feel animosity towards the police, it is refreshing to read about someone who was blessed by a police officer.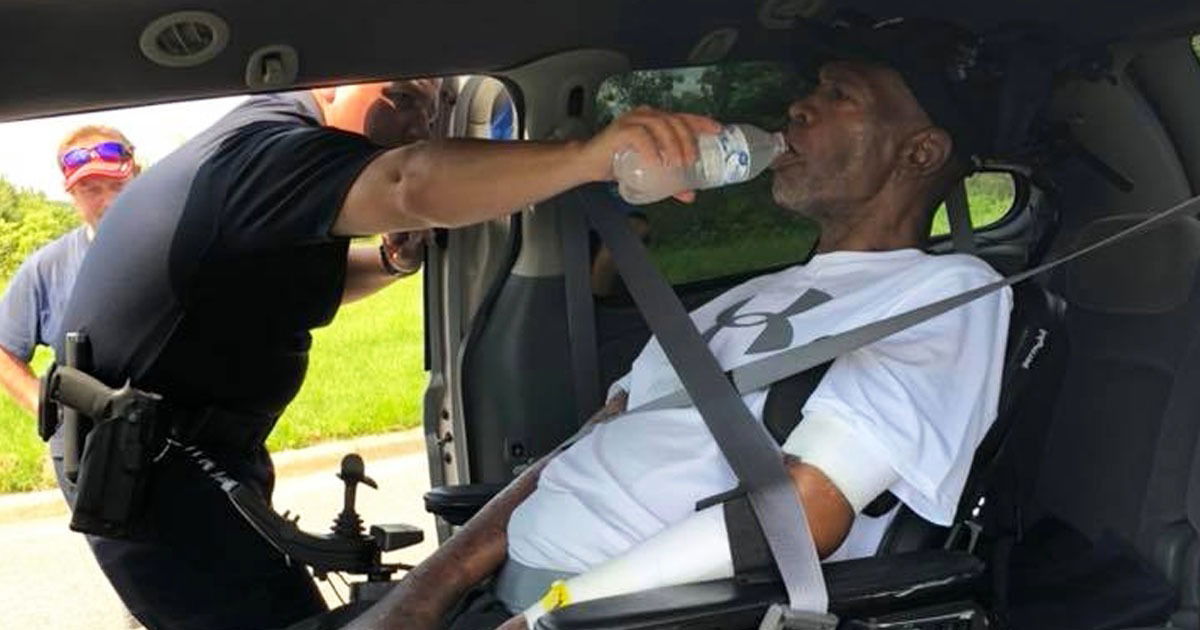 Erica Melton and her quadriplegic husband, Douglas Melton from Prattville, Alabama, were out on the road when their van broke down. They were terrified because there was no one around them to help them and Douglas was pretty much buckled inside the van seated in his wheelchair.
Erica spotted a a passing police officer and told him about their situation and asked him for his help. Sgt.T.R. Hope from the Prattville police department responded and his actions have left a huge impression on the Meltons.
This kind police officer not only helped Erica move their van to safety, but went right out of his way, to stay with the couple till a tow truck arrived, and they could be moved to safety.
Sgt. Hope made sure that they were well hydrated in the humid summer, by offering them a drink of water. The Meltons were amazed by the kindness being showered on them, from strangers offering them food and water, to the tow truck driver being kind and understanding, and the driver who helped Douglas get into a working vehicle.
Erica felt so overwhelmed by the entire experience especially with the kind Pratville Police officer, and wanted to dispel the lies being spread about cops, that she decided to take to social media and share her story.
Hope is being modest about the whole situation and dismisses any praise being heaped on him, saying that he responded in the same way any other Prattville police officer would do.
But Erica continues to emphasize that Hope went out of the call of duty to assist them and thanks God for putting them in that situation so that they could experience first hand, the generosity and kindness showed by the Pratville police department.