A 7-year-old prosthetic boy in Waconia, Minnesota, has formed a bond with a pup born without a paw.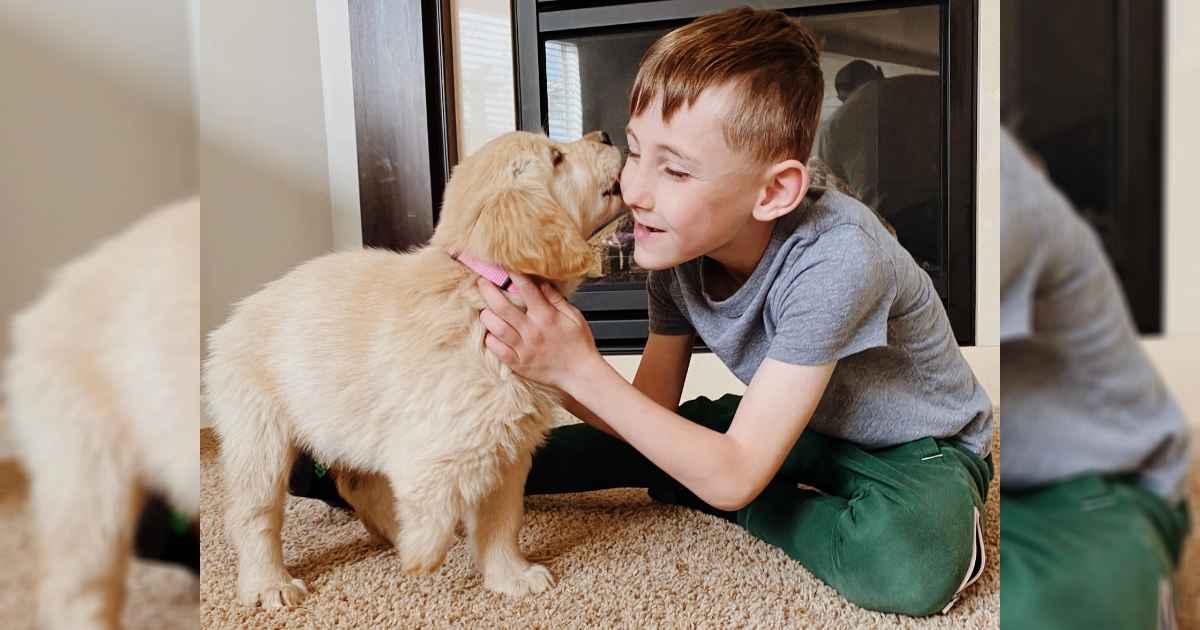 A similar medical condition has created a special bond between Paxton and his golden retriever puppy.
Marvel, the puppy has joined them a week ago and all three children in the Williams family instantly fell in love with her. "I have a prosthetic and she has three paws," Paxton Williams said.
He was born premature and developed an infection in his leg that stunted the growth of it and led his parents to make a very difficult decision to have it amputated.
Meanwhile, Marvel was born without a front paw in her litter, "When she born, we knew right away that she has a special purpose," Barb Felt said. She is the breeder of Rolling Oaks Goldens, where Marvel was born.
Barb did not see this as a deficiency but says she had a vision about the pup, "When she was born, we knew right away she has ​a special purpose," Felt said. "We wanted her to go in a home with someone who had a limb difference."
The two families got in touch through Paxton's occupational therapist, and soon the pup went to the Williams. "It's like they knew they were special," Paxton's dad Blaine Williams said.
Things seem to have been going very well, and Marvel gets along great with everyone in her new family. Paxton and Marvel have hit it off from the beginning and the pup seems to have given Paxton a boost of confidence.
"It gives him the opportunity to tell the kids, 'Oh, she's missing a paw, she's like me,'" Stephanie Williams said. "And like it gives him that voice, too, to advocate for himself."
Blaine Williams added, "The amount of emotions that were running through me at the time … It was just awesome because it was knowing that she was in the perfect place at the perfect time."
The Williams family said that Marvel will eventually need a wheelchair or prosthetic to get around, and hope that in the future she and Paxton can run around with their prosthetics and have many adventures together.