Listen to Selah's Allan Hall, Amy Perry and Todd Smith sing this fun and catchy song that will brighten your day and have you reminded of God's greatness and our duties as His children to be more like Him.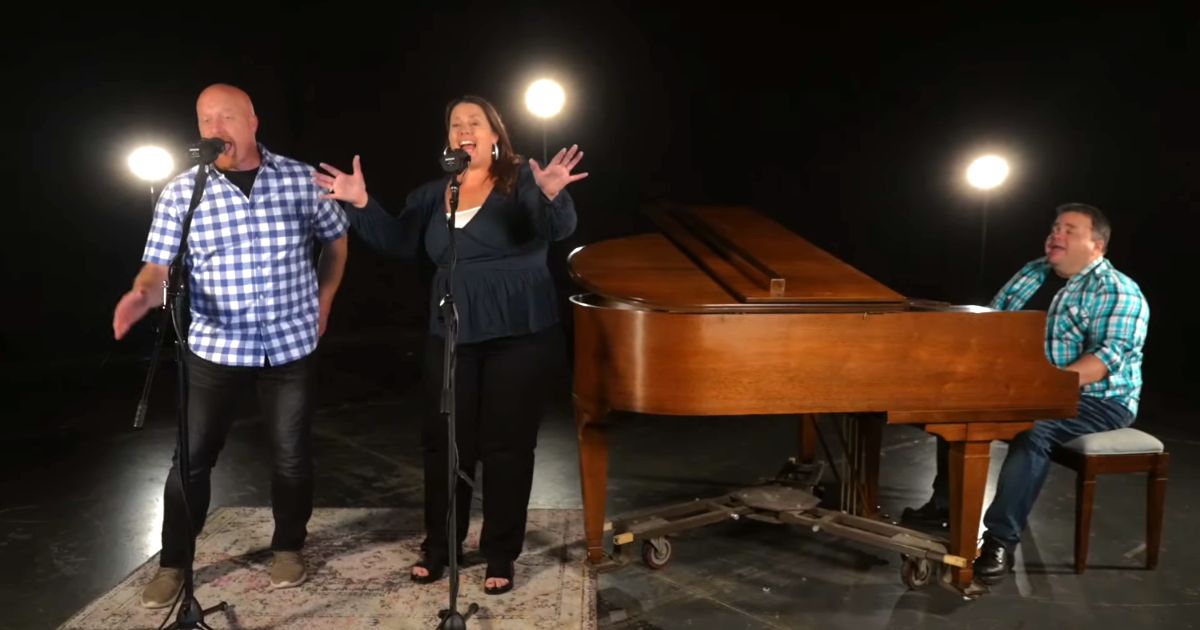 'Put Your Hand in the Hand' is a 1970 gospel pop song composed by Gene MacLellan and first recorded by Canadian singer Anne Murray from her third studio album Honey, Wheat and Laughter.
Put your hand in the hand of the man who stilled the water
Put your hand in the hand of the man who calmed the sea
Take a look at yourself and you can look at others differently
By putting your hand in the hand of the man from Galilee

Every time I look into the holy book I wanna tremble
When I read about the part where the carpenter cleared the temple
For the buyers and the sellers were no different fellas than what I profess to be
And it causes me shame to know I'm not the man that I should be
The song exhorts us to put our hands into God's hands and let God lead us through the storms of life. It also talks about how we as Christians, are called to be different from the rest of the world by putting our trust in God, praying to him, obeying His holy laws, and be not hypocrites or whitewashed Christians.
"Hope has always been a big theme in our music. He always carries you through, and we pray that our music is always a reminder that you matter and that God is working. He is bringing you along into His story," the group writes.