Dani Izzie, a quadriplegic, in rural Virginia has not let her physical limitations deter her from embracing life's precious moments, including raising her twin daughters.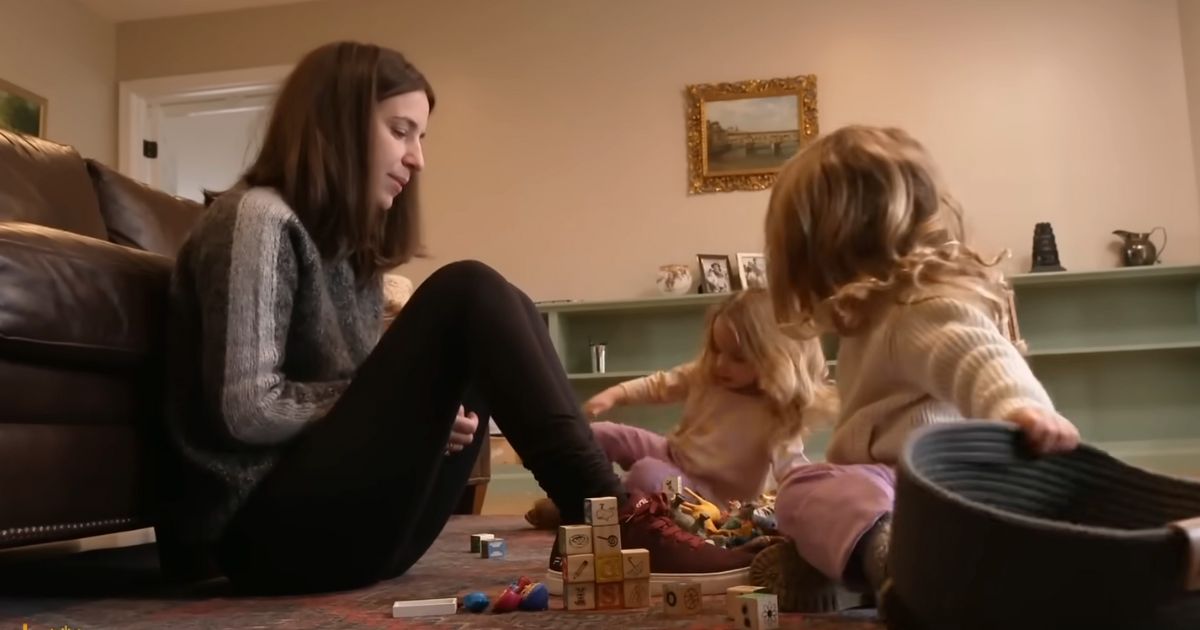 Confronting Life's Challenges Head-On
At the young age of 23, in 2009, Dani experienced a life-changing accident that left her paralyzed in all four limbs. "My hands are paralyzed," she said. "So, my fingers, I can't move them individually. And my triceps, specifically, are paralyzed in my arms. And then my core, my abdominals and my back muscles are paralyzed."
The aftermath of her accident was undeniably difficult, but Dani refused to let it define her. "I think the answer was really adapting to my life with a disability, and accepting that having a disability is not the end of the world," Dani explained.
Finding Love and Building a Family
Dani's tenacity led her to online dating, where she connected with Rudy. Their relationship blossomed into love, leading to marriage, and soon after, they discovered they were expecting not one, but two bundles of joy.
Despite her physical challenges, Dani was determined to build a family. The couple welcomed their twin girls, Lavinia and Giorgiana, into the world in April 2020. "To have my body do something right, it's just very empowering," she shared. "It's like, 'Wow, I'm in a quote-unquote broken body but it's not broken."
Navigating Motherhood with Tenacity and Grace
Living with her disability and raising twins presented an extraordinary challenge. Dani admitted to periods of fatigue and struggle, but maintained her focus on doing the best for her girls.
Her husband Rudy acknowledged the unique path their family took, stating, "We adapt and do things probably different than other people do it. But Dani supports me, and I support her. It's just … different."
Dani does not seek to be hailed as an inspiration. She yearns to be seen as an ordinary mother going about her daily life, to be perceived as normal. "I don't want to go to the grocery store and have somebody come up to me and say, randomly, 'You're so inspiring.' Why? Because I'm at the grocery store? I want to be seen as normal."
Despite the trials, Dani continues to push through, adamant about dismantling misconceptions surrounding disabilities.
Shaping a Community, Challenging Prejudice
In addition to raising her twins and working her fulltime job, Dani started a private Facebook support group called Quad Squad. Comprised of 400 members, many of them mothers, they share experiences and provide support for each other.
"But he said to me, 'My grace is sufficient for you, for my power is made perfect in weakness.' Therefore I will boast all the more gladly about my weaknesses, so that Christ's power may rest on me." 2 Corinthians 12:9
Watch Dani Izzie's Inspirational Story below.