Christian evangelist and founder of Christ Of All Nations (CFAN), Reinhard Bonnke, passed away at the age of 79 marking the end of a spectacular career which spanned from 1967 to 2017.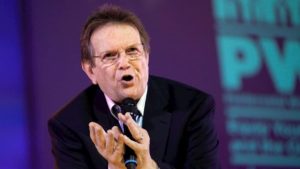 Bonnke's family put out a statement, "It is with sorrow that the Bonnke Family would like to announce the passing of our beloved husband, father, and grandfather, Evangelist Reinhard Bonnke. He passed away peacefully, surrounded by his family, on December 7, 2019."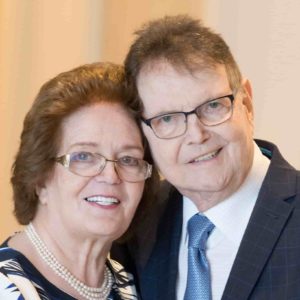 Originally from Germany, Bonnke preached to millions of people in Africa throughout his 60-year ministry and in October 2017, a farewell crusade was conducted by Bonnke to 1.7 million people in Nigeria.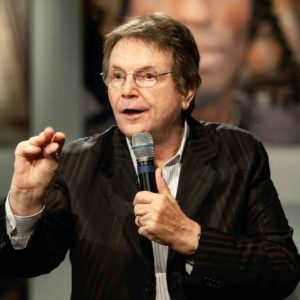 Bonnke handed over the ministry of CFAN to evangelist Daniel Kolenda due to his health challenges. "I don't want it to fall, I want it to go just seamlessly continue and rise. The world is so big and God gave me Daniel Kolenda and I am very very happy," Bonkke said.
Reinard Bonnke will be best remembered for his massive crusades in countries in Africa like Nigeria, Uganda, Kenya and so forth, where he influenced 79 million people to give their lives to Jesus Christ and receive Him as their personal savior.
Evangelist Reinhard Bonnke has gallantly finished his race, he ran the race, kept the faith & now a crown of victory awaits on the other side.

Christ For All Nations – CFAN touched lives..

Rest In Peace Reinhard Bonnke, such was a finishing strong race.

May we all end well! pic.twitter.com/hfNCS1o10L

— Gbemi Dennis™ (@GbemiDennis) December 7, 2019
Bonnke's death marked the end of a glorious era as he was affectionately known as the "Billy Graham of Africa." The announcement of his death sparked many leading Christian leaders to pay tribute to him and his ministry.
The home-going celebration for my dear friend Evangelist Reinhard Bonnke has begun. Few have touched my life as he did. My heart is broken for his wife Anni, and his family, yet I join them in honoring the remarkable legacy of a life well lived! pic.twitter.com/71eirr8d8r

— Benny Hinn (@Benny_Hinn) December 7, 2019
Evangelist Franklin Graham said, "Reinhard Bonnke was a powerful evangelist throughout the world, but particularly on the continent of Africa where his heart burned with compassion for people's souls. Through the preaching of the Gospel of the Lord Jesus Christ, millions of lives will be in Heaven and we give praise and glory to God that His Word never returns void. Our thoughts and prayers are with Reinhard's wife Anni and the entire family."
We are sad to hear of the passing of Reinhard Bonnke. He made such an impact on the Kingdom and millions of people now know Christ because of his willingness to serve. We are so thankful for his legacy and will be praying for his family during this difficult time!

— Joyce Meyer (@JoyceMeyer) December 7, 2019
Bonnke leaves behind his wife Anni, children Kai-Uwe, Gabrielle, and Susie, and eight grandchildren. Rheinard Bonnke always preached salvation in his messages along with healing and miracles.
Fare thee well Ev.Reinhard Bonnke. You touched many lives. For me after Billy Graham it was Reinhard Bonnke. You are safe at home. Rest in Eternal Peace !

— KIPCHUMBA MURKOMEN, E.G.H (@kipmurkomen) December 7, 2019
I pray for all the family, friends and lives that you profoundly impacted with your life and ministry. You served Jesus well and finished your course. You were one of the greatest Evangelists of our time! I was honored to minister with you on several occasions. #ReinhardBonnke pic.twitter.com/R8fQY0Y343

— Paula White-Cain (@Paula_White) December 7, 2019
Many souls could be saved and are in heaven due to his passionate preaching, we give glory to God for Bonnke's life and he truly lived according to what Paul wrote in 2 Timothy 4:7, "I have fought the good fight, I have finished the race, I have kept the faith."
Watch: Reinhard Bonnke's interview on CBN's The 700 Club